The new normal is here to stay. As employees in Singapore continue to work from home to slow the spread of coronavirus, everyone has had to adapt to a new #WFH reality. Chances are that your typical workday now looks like this: conducting online meetings on Zoom, constantly pinging your colleagues on your work app, and rolling out of bed five minutes before work starts to commute two meters to your desk.
But if this is your first time working from home, the transition might not be easy, especially if it's not something you've planned for. Figuring out your physical setup and learning the social norms of remote work can seem daunting. To help you navigate these uncertain times, here are 4 tips on how to make the best out of working from home.
Keep to the same schedule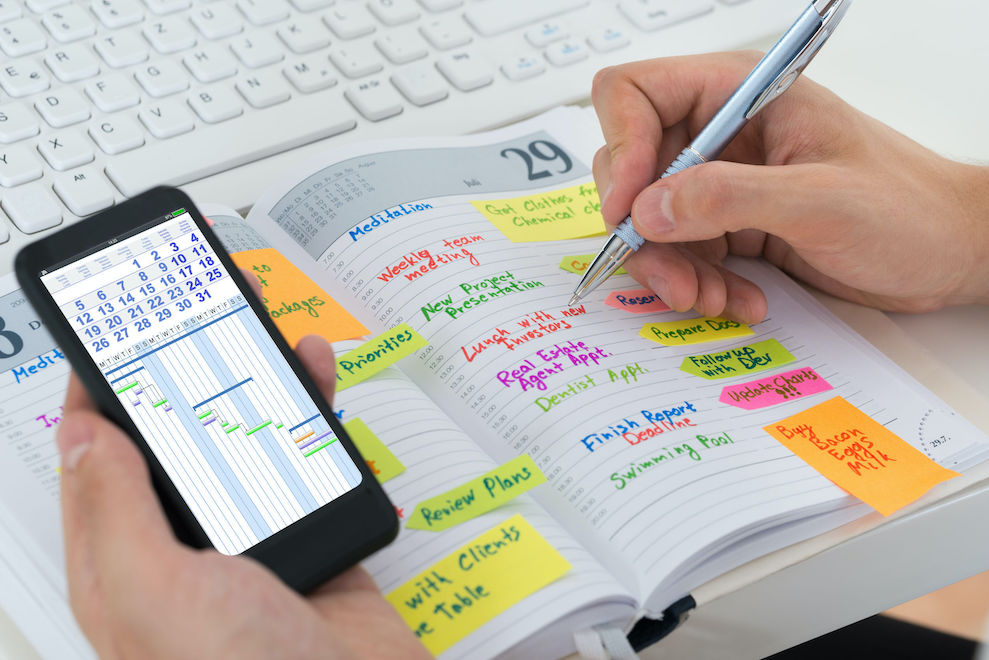 When working from home, the way your day at the office is usually structured will change drastically. Without your usual commute to and from the office and the clockwork coffee breaks with your colleagues, you will most likely feel disorientated by how your work and home life can bleed easily into each other.
To ease this transition, start by sticking to the same work schedule every day. Get up early at a fixed time and perform all the tasks you usually need to do to start your day right. This might mean swapping your usual to-go cup of Starbucks coffee for a home-brewed cup or applying light makeup to get into your 'work mode'. Set up a to-do list and stay focused with useful and free productivity apps like Forest to avoid being distracted by your phone.
Invest time and effort in setting up a home office where you can be productive and free from distractions. A sturdy desk and a laptop stand, for example, are functional and encourage good posture without being too expensive. At the end of the day, remember to put work away with a simple routine that helps you to move from your work life to your home life in the same space. This could involve something as simple as shutting down your laptop and getting up from your desk to relax on the couch.
Practise the art of effective video conferencing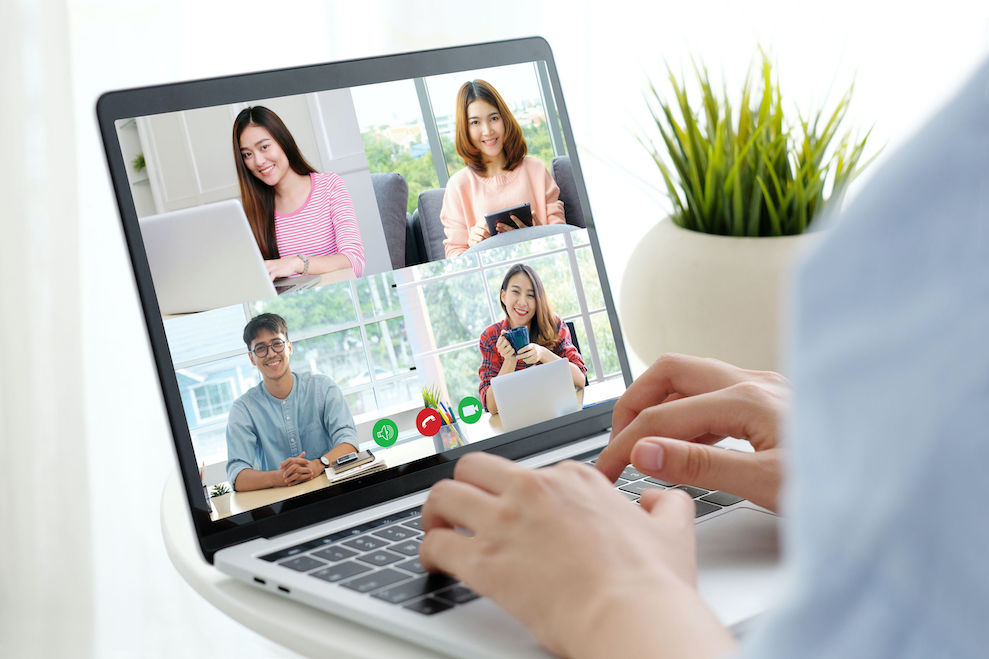 Video conferencing tools have never been more indispensable in our lives, and none more so than free Zoom with its 40-minute time limit on meetings.
The good news is that when working from home, the dress code is generally accepted to be fairly casual as comfort and ease are more important. On Zoom, no one can see what you're wearing below the waist either. But be sure to practise a base level of formality. Avoid wearing tank tops and focus on how you look above the waist.
Authentic communication is also more vital than ever. Working from home can be isolating for many, which can heighten the need for genuine human connection. To avoid hindering your video meetings with technical glitches, test your camera and Internet connection beforehand.
Ensure that your facial expressions can be seen clearly with good lighting by facing the light source. Avoid being backlit by sitting with the light source behind you, which is bound to look unflattering. Make direct eye contact by looking into the camera at the top of your laptop instead of at your reflection. Speak up, and speak more slowly, to effectively convey tone and inflexion while accounting for glitches or delays in Internet speed.
At the end of the day, building rapport with your colleagues comes down to the same thing, no matter the setting: being polite and staying present. But if you absolutely need to get out of that boring meeting, you could always play a pre-recorded video of yourself blinking intently at the screen as a Zoom 'virtual background'. Don't take our word for it though.
Schedule breaks to practise self-care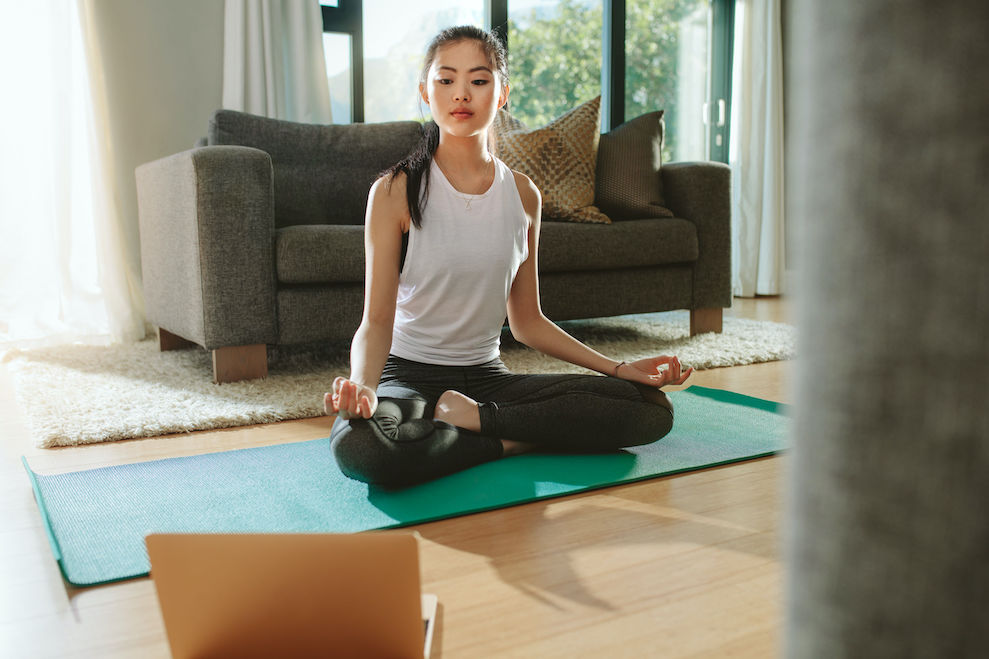 When working from home, your workday can start to feel like one uninterrupted block of time, which can have adverse effects on your physical and mental well-being. To practise self-care, make sure you build in time throughout your workday for exercise and regular meals.
Without the background chatter or physical cues from your colleagues at your workplace, it's easy to forget to take short breaks. To avoid this, choose to be more intentional with how you spend your time by scheduling these breaks on your Google Calendar or using time-tracking apps like Toggl.
If you're prone to unhealthy snacking habits, it can be tempting to stress-binge when the kitchen is only a few steps away. Stock your fridge with nourishing foods instead and have full, regular meals away from the laptop.
Keep your energy up by staying active as much as possible. Avoid prolonged sitting by putting in five minutes of stretching or skipping with a jump rope for every hour of sitting. If you have to sit, minimise the strain on your back by practising good posture. Sit with your back upright and your feet flat on the ground.
At the end of the day, go for a walk in your neighbourhood – with the appropriate safe distancing measures – or work out using the many exercise videos online.
Ramp up social interaction, even if virtual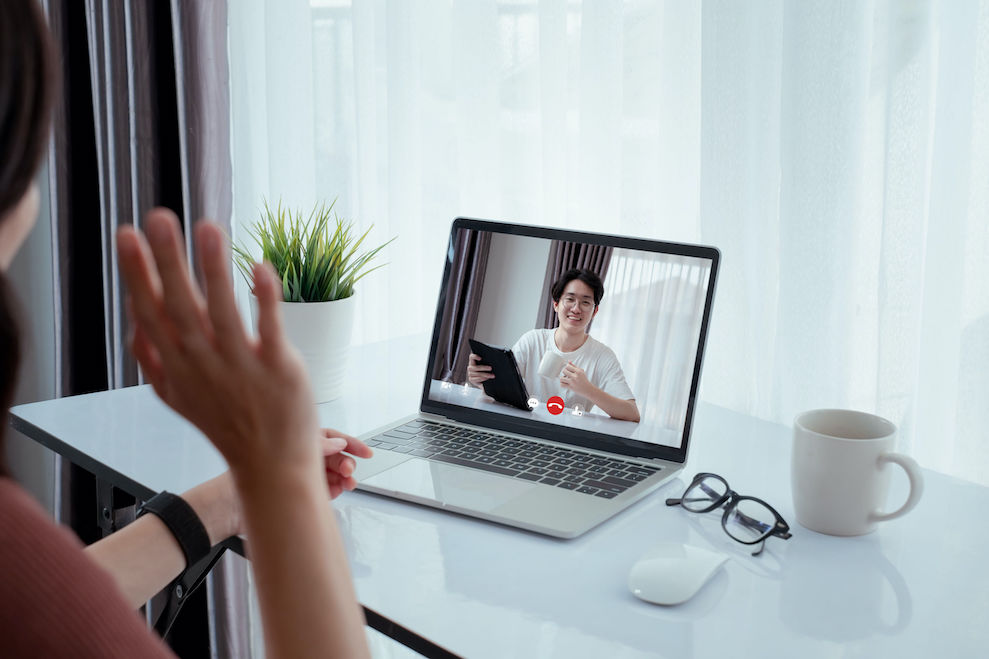 Missing long Friday lunches with colleagues at your favourite spot near the workplace? You're not alone. For many, having to stay at home most of the time can trigger feelings of loneliness. But part of practising self-care is ensuring that you get regular social interaction. Having to practise social distancing does not mean that your social life has to suffer.
For a start, be proactive in checking in with your colleagues via your company's communication channels. If a lengthier discussion is needed, prioritise voice or video calls over emails or chat apps. This can help to avoid dragging out discussions over long email chains while adding a much-needed human touch.
Consider shifting your social gatherings with your colleagues online as well. If you usually have lunch with a particular group of colleagues, ask if everyone would like to schedule a virtual lunch so you can interact beyond your work obligations. Or surprise your colleagues by delivering GrabFood to their homes.
If you usually grab after-work drinks with them, why not have a digital happy hour too? Sure, it might take some time to get used to, but the importance of reaching out to and connecting with people at the workplace should outweigh your initial hesitations.
Conclusion
The future of work is changing. As more companies pivot to making flexible work arrangements a permanent or long-term option, we will have to get used to working from home. While such an abrupt change in your work life can seem unsettling, give yourself some time to adapt as you seek to re-evaluate your work-life balance. After all, change takes time to master.
This article is brought to you by Standard Chartered Bank (Singapore) Limited. All information provided is for informational purposes only.