Fenil Khiroya recognised in this year's EMPower 100 Ethnic Minority Executives List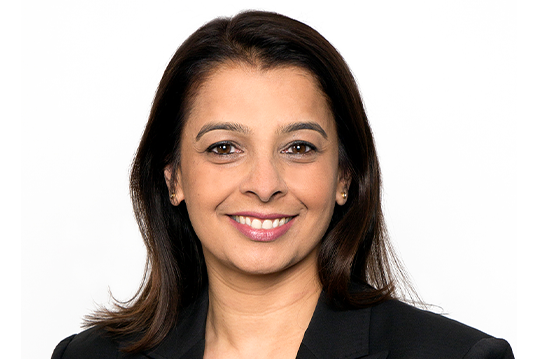 Fenil Khiroya
Fenil Khiroya, Head UK HR, drives the Diversity and Inclusion (D&I) agenda with the Europe Leadership Team, and acts in an advisory role to employee networks on how to progress D&I across the region. In her previous position at UBS, she spearheaded the case for a BAME network, resulting in the bank's first ethnicity network, which Fenil chaired and formed a committee for.
At Standard Chartered Bank, Fenil works with the senior management team, D&I champions and network chairs to support all forms of diversity to build a culture of inclusivity. She has promoted and driven the inclusive leadership training for managers and piloted the Men Advocating Real Change Programme in the UK. Fenil works with the senior management team to embed D&I as part of the business imperative.
She is a member of the House of Lords' Multicultural Professional Network, is on the Board of Trustees for one of the top grammar schools in the country, a girl's school with a high BAME population, and is a member of City HR Association.
''At Standard Chartered Bank creating an inclusive culture is a key part of all senior managers roles and an area I feel passionate about. Being a child in the 70's / 80's I have seen the impact not having the right support and environment can have and the prejudices BAME people experience. This has made me determined that BAME children do not miss out on opportunities and are able to reach their full potential. Education is the springboard but along with that is resilience and the ability to believe in yourself and push on regardless of any negative voices around you. That is why I feel passionately about being a school governor, and in particular girls schools with a high BAME representation. ''