Bringing your authentic self to work, Latin-style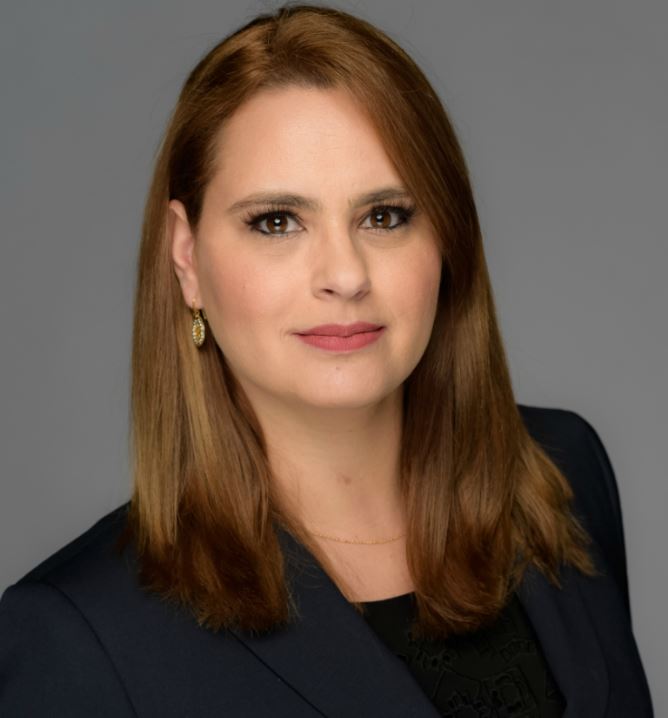 Keila Botsolas is the chair of Standard Chartered's LatinX Engagement, Allyship and Development Employee Resource Group (ERG) in the Americas. LEAD provides resources, community, and development opportunities for LatinX colleagues. Keila tells us about attracting diverse talent to the Bank, why we should recognize everyone as special, and how LEAD is the bridge that enables LatinX talent to thrive and grow.
Tell us your role and how long you've been at the Bank
I joined the Bank in July 2017. I work as a manager of Brand and Marketing in the Americas, planning internal and external client events from end-to-end to support the business.
Tell us about LEAD. What are the aims and objectives?
LEAD stands for LatinX Engagement, Allyship and Development. We're responsible for all of the LatinX programs within the Bank. The three broad pillars of our program include celebrating LatinX culture and diversity, empowering LatinX employees through mentorship and development, and providing LatinX colleagues with a platform to discuss experiences and concerns candidly.
Standard Chartered is so unique. We get to work with people from all over the world; from so many different backgrounds, experiences and working styles. I've always thought this is a strength as it allows us to learn, develop and appreciate other views.
I took the LEAD leadership role to connect people. Ultimately, we're trying to enable people to bring their whole, authentic selves to work. It's a learning process for everyone, but I'm proud to be part of a network that helps people realize that Standard Chartered is very inclusive, no matter your differences.
It's great that you can use your own experiences to help people.
I think that connecting with people who have similar backgrounds or shared experiences really helps you overcome any struggles with settling in that you might be facing. It's about learning that you don't have to identify yourself through your team or organization – you can simply be yourself in this beautiful diversity pot that is our Bank. I think we have to recognize that everyone is special somehow – not different, not better – but special.
Is it difficult working primarily in your second language?
English is not the first language for most people who participate in LEAD. For our main event this year, one of our topics will be working in your second or third language. Most people have a good grasp of English, but it's different when you have to write clearly in that language, and when you have to express yourself. How do you translate yourself authentically into English? That's one of the key themes we'll discuss when celebrating this year's National Hispanic Heritage Month.
Do you tend to focus your events around that month?
We have activities throughout the year, but we try to hold a 'main event' during that month. Last year, I started working with LEAD right before the main event, which was a great success. We put together a panel discussion featuring the Standard Chartered CEOs from Brazil, Columbia, and Argentina. We focused the conversation on their backgrounds, personal lives, heritage, and how they've used all of that to succeed within the Bank. We had over 150 comments during the event which was amazing – it was a great exchange of ideas.
Do you work with any external organizations as part of LEAD's work?
Yes, we partner with an organization that helps to lift skilled immigrant job seekers out of poverty while meeting US employers' needs for highly educated workers. We take volunteers from the Bank and support the community through activities like mock interviews, but a lot of our work is just connecting on a human level with people. Just us being there shows them that people with their backgrounds can find jobs and have successful careers. We can sit with them and say, 'I did it, you can too,' and it means something.
Is a part of your role with LEAD to look at how members of the LatinX community are progressing through the organization?
It will be, but I'm so new to the role I'm not quite there yet. Ayo, who runs our ONE network, has had a lot of conversations with senior leaders on black talent in the Bank. He's been working as part of the ERGs for many years, which has enabled him to get to a place where he can have those conversations. There's only a single Latin person in a leadership role, so improving that is on our agenda, and we'll work with Ayo to ensure we're aligned.
Is it hard to get diverse talent through the door?
With the Latin community, we really have to pitch the Bank to them and explain the inclusive culture that we have. LEAD is a big part of that. Our ERGs have a crucial role to play in attracting diverse talent, as it shows that people like you will find connections here, someone to relate to, and that people like you are welcome. It really helps differentiate us from other banks.
Thinking about inclusion and the LatinX community within Standard Chartered, what is the one thing people could do to make a difference to that community?
Well, I think that's our role within LEAD. To be the bridge that enables LatinX colleagues to step out of their role and find a solution. If they're not finding a way through, they can come to us, and we can help them.