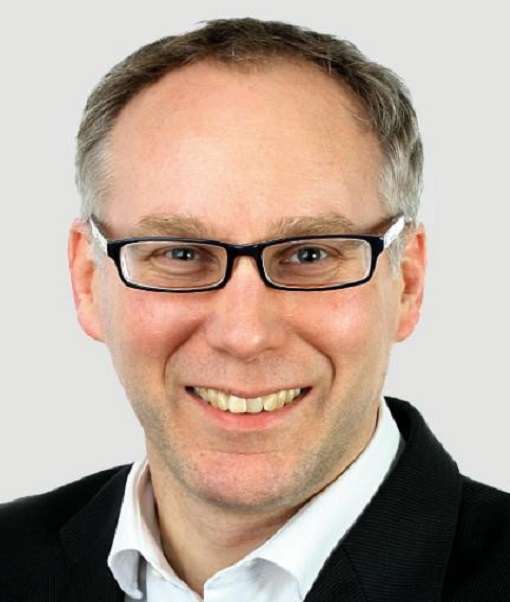 Asia shows what's possible
Lars Oltrogge for Börsen-Zeitung, 24 February 2021
In Europe, real-time transfers with Sepa Instant Payments have made only slow progress so far and are still attracting attention mainly due to very high fees. The EU Commission wants to drive forward the use of real-time payments; by the end of 2021, there should be full coverage of instant payments in the EU, something we are currently a long way from. The Commission is therefore looking into making this accessibility a legal requirement and at the same time putting a stop to excessive fees.
Lars Oltrogge is Cash Sales Manager, Transaction Banking, at Standard Chartered Bank
But what are the benefits of real-time payment within a few seconds, and why do we need this instrument at all? Anyone asking this question should take a look at Asia, where real-time payments have already been on the rise for several years. The use of real-time payments in these markets shows the opportunities and possibilities they offer. In many ways, German and European groups already active in Asia will be looking at which use cases are transferable to Europe. For example, it will only be a matter of time before instant payments are integrated into payment transactions as standard in our country as well.
Other products being developed
Companies in all sectors, be they retailers or wholesalers, insurance companies or telecommunications providers, can not only save costs but also develop new products and services based on an instant payments infrastructure. To ensure that the result can be optimally tailored to the needs of the customer, all relevant departments must be involved right from the planning phase: Sales, Strategy, Accounting, Risk and Treasury, to name but a few.
Despite all the enthusiasm about the possibilities that instant payments can offer companies, the use of this still new payment method will not happen overnight, and so it will still take some time before we in Germany and in Europe will approach the conditions in the Asian and some African markets in this area.
However, especially in Asia, since the outbreak of the Covid 19 pandemic, e-commerce has gone from being a differentiating feature to a business success determining feature, including the associated instant payment methods. That's why it's worth taking a look at these markets right now to get a feel for what the future may look like here as well.
Telecommunications providers, for example, can use Sepa Instant or Request-to-Pay to give defaulting customers the opportunity to pay arrears immediately over the phone in customer service so that they can then use the booked rates again without restriction. Similar scenarios are also conceivable in consumer financing or in debt collection in general, in order to immediately avert arrears and the associated consequences.
In addition, Sepa Instant can also be used to offer low-cost online services that are "consumed" immediately. In such cases, the use of credit cards or Sepa Direct Debit is too risky or expensive due to the recall periods. Here, Instant Payments offers a good alternative. Especially in the automotive industry, the growing area of online services can be offered with higher margins and more cash flow security thanks to Instant Payments. This is the case, for example, with insurance premiums for "on the go" products (driver protection, passenger protection, etc.), where it is important that the premium is paid irrevocably in order to obtain immediate coverage. Payments from the insurer to the customer in the event of a claim can also be processed via Sepa Instant, resulting in faster processing and thus higher customer satisfaction. It would also be possible to compensate for expenses in the event of delayed repairs or longer waiting times.
Business relationships between companies can also be made more efficient with the help of Sepa Instant, for example in the case of supplier credits. These are usually subject to a fixed credit line and have fixed payment terms. If demand suddenly increases and the vendor wants to reorder from the manufacturer, this is only possible if there is still room in the credit line. However, if this is exhausted, various levers have to be set in motion before goods can flow again. Alternatively, the repeat order could be settled immediately via Sepa Instant without affecting the credit line. This allows the vendor to respond more quickly to customer requests and increase sales. The aftermath of the Covid 19 pandemic in particular has highlighted the importance worldwide of keeping customer relationships as stable as possible, even in times of unpredictable fluctuations in demand.
Of course, Sepa Instant is not the only alternative in such situations, also a new credit check and (temporary) increase of the credit limit or a continuous automatic control and if necessary adjustment (including communication to Sales and the customer) of the credit limit through the analysis of historical customer behavior and balance sheet ratios could be considered. However, Sepa Instant offers a very fast and flexible option here.
Instant Payments can also play an important role in developing new customer segments. If new customers are taken on directly and exclusively as Instant Payment customers, sales and margins can be increased without the costs for onboarding and ongoing support (credit check, monitoring) growing proportionally. This is particularly interesting for manufacturers who have been selling their products to certain customer segments via intermediaries. In the course of the digitalization of retail, they can set up their own online sales structures, process payments without much effort via instant payments, and book the middleman's margin for themselves. For manufacturers who are in the process of building their own online stores anyway, replacing the middleman in whole or in part, Instant Payments can become an important accelerator of their new digital sales strategy.
New ways of selling
Another application area for Instant Payments is sales. Here, incentives can be converted from points accounts or monthly/annual bonus payments to Sepa Instant to reward successes with timely financial recognition and motivate salespeople.
In the wake of digitalization, customer and consumer expectations have changed. We've all become accustomed to speed and convenience, whether it's online shopping, claims processing, or financial transactions. This expectation from B2C will quickly transfer to B2B, especially if it can increase sales and margins. Therefore, it is only a matter of time before the speed and convenience of instant payments will become mainstream. New services that emerge from this will soon be a natural part of our everyday lives.
https://www.boersen-zeitung.de/asien-zeigt–was-moeglich-ist-9dd2e1be-5b42-11eb-bdba-7eb5ab95bba4