Delivering on our climate commitment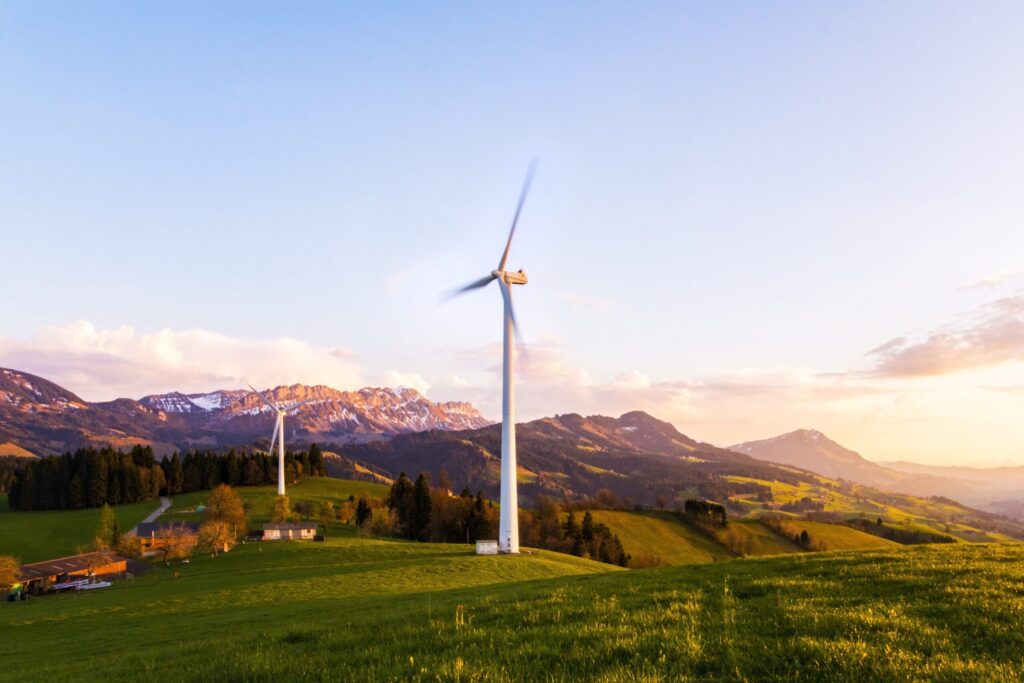 Heinz Hilger, CEO and Country Head, Global Banking, Germany
One year has passed since we signed a voluntary commitment to align our credit and investment portfolios with the objectives of the Paris Climate Change Convention.
At the time we committed to develop and introduce mutually accepted methods for measuring the climate impact of our credit and investment portfolios and then manage these in line with national and international climate targets.
We agreed through the publication and target setting for the reduction of emissions associated with the credit and investment portfolios, that we would be able to make a contribution to climate protection and support the sustainable and future-oriented development of the economy.
Of the eight commitments I am proud to say that we are well advanced in every area.
Looking at the CO2- and energy-intensive industries; The thermal coal sector is a significant contributor to global emissions whilst having effective substitutes. It is also a significant focus sector for our stakeholder engagement, and this approach is a continuation of our earlier coal policies. We have taken the decision to only support group level clients who have reduced their exposure to thermal coal below 5% by 2030. To support our clients to transition their businesses ahead of this date, we have set interim targets. Through the above commitment, we are reducing our support for thermal coal at a faster rate than well-established Paris Agreement-aligned scenarios from the International Energy Agency.
We are committed to engaging with all business clients to understand how they are participating in the low carbon transition and supporting them to improve their performance over time. Last year, we committed USD75 billion in financing through to 2024 to support our clients as they transition to a low-carbon economy.
For clients who are in the early stages of their net-zero journeys, we provide guidance on what they must do to prepare for a low-carbon future. And for those who have not yet started that journey, we help to identify the most relevant transition levers. When it comes to clients in our highest-emitting sectors, we made it a condition of our financing that they must have a transition plan by the end of 2022.
In 2020, we made significant investments in climate risk management tools and partnerships as, using Munich Re's Natural Hazards Assessment Network (NATHAN), we work towards the goal to jointly develop and implement the necessary methods for measuring the climate impact of our credit and investment portfolios and managing them in line with national and international climate targets.
We are also making progress as an industry, whereby as signatories we are supporting each other in collecting the necessary emissions data and in developing methods of measurement and approaches to managing banking business in line with the targets.
Building on the commitments we made in September 2018 to "measure, manage and ultimately reduce the emissions related to its activities and those related to the financing of its clients" and our participation in the Katowice Commitment, in September 2019 we signed the Collective Commitment to Climate Action (CCCA). We contributed to a CCCA collective progress report released in December 2020, and continue to work on standardised principles for climate action. We also recently joined 39 other banks in the Net Zero Banking Alliance to help the world transition to net zero emissions by 2050.
Working with stakeholders across politics, academia and business our dedicated Group Sustainability team is responsible for developing the Group's sustainability strategy and supports the Group's stakeholder outreach, including leading participation in a number of industry collaboration platforms and initiatives on climate.
We committed to formulate and publish sector-specific, scenario-based climate targets for our portfolios by the end of 2022 and we have progressively strengthened our scenario analysis capabilities – moving from top-down, narrative-based scenarios to bottom-up, quantitative and granular scenarios which are data and modelling-driven. As such, consequent consideration of such scenario analysis in business strategy and financial planning is also being progressively strengthened.
Together with our clients, we are aiming to accelerate the shift towards low-emission and risk-sensitive technologies and business models and we are already taking action while we work on methods and goal setting.
Lastly, in the Group's 2020 Annual Report, our carbon footprint (Scope 1,2 and 3 emissions) was 181,231 tonnes CO2eq/year, a 37% reduction from the previous year. We have set out our commitment to measuring, managing and reducing emissions associated with our financing of clients to support our objective to achieve net zero by 2050.
When we signed up to this initiative, I acknowledged that the Paris Agreement 'requires ambitious, collective effort globally but also locally'. I am proud of the progress we have made so far as we strive to be here for good, committed to supporting our clients transition to a low-carbon future and we are committed to promoting economic and social development in all our markets.