sustainability
Local programs
Philippines COVID-19 Response
Standard Chartered Bank, through its global charity fund, donated P12.5M to COVID-19 relief efforts in the Philippines in partnership
with the Philippine Business for Social Progress (PBSP) through its fundraising platform Bayanihan Musikahan.

The bank's donation provided food packs to 10,000 families living in vulnerable communities, more than 11,000 personal protective equipment (PPE) to 40 hospitals and treatment centers in the country and financial assistance to its non-employed workers.
The bank also supports economic recovery by protecting livelihoods and small enterprises to address the impacts which go far beyond the need for emergency relief.
COVID-19 has had a dramatic impact on inequality – in some cases reversing years of progress at the cost of the most vulnerable in society and Standard Chartered is committed to playing its part in helping communities rebuild.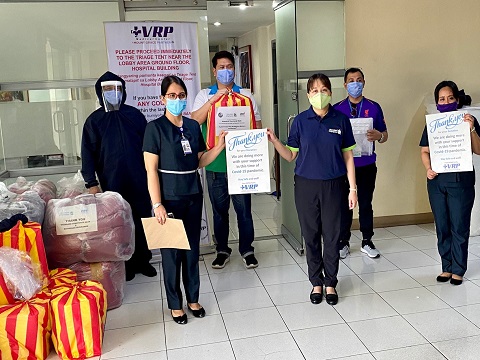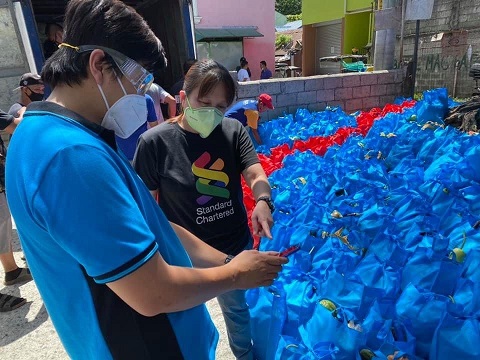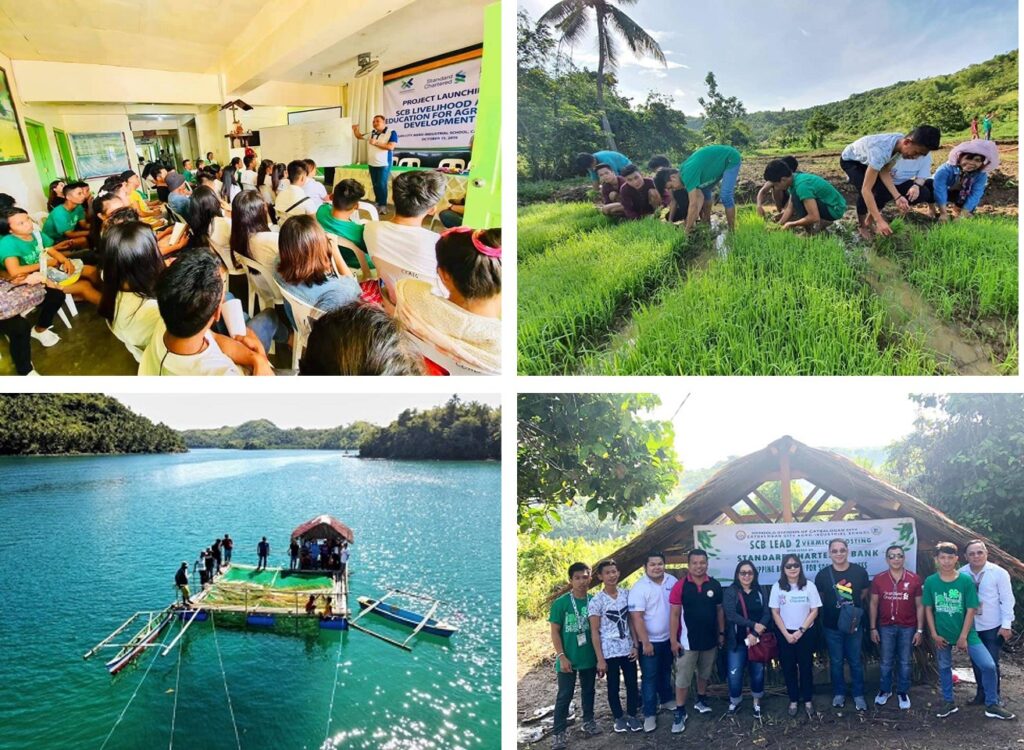 SCB Livelihood and Education for Agri/Aquaculture Development (SCB LEAD)
SCB LEAD is Standard Chartered Philippines' flagship program under Futuremakers by Standard Chartered, the bank's global community initiative to support young people from low-income households through community programmes focused on education, employability and entrepreneurship.

Since 2017, SCB LEAD has been supporting the Catbalogan City Agri-Industrial School (CCAIS) in Catbalogan City, Samar to equip senior high school students
with the right skills and knowledge to uplift the agricultural and help the students become professional farmers in the future.
The project scaled up to provide the students with entrepreneurial opportunities through set-up of four agri-businesses (black rice farming, vermicomposting, cocosap production and herb farming).