Insights
The way we work
Find out more about us, the way we work and what some of our leaders think about local, regional and global topics facing the world today
Germany Insights
Explore our latest expert opinions and insights on a selection of key topics shaping the future of the banking world.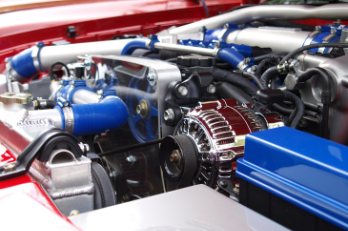 The race for Internet of Things (IoT) connectivity, the sharing economy, electrification and autonomous driving, along with global efforts to combat climate change, are driving the automotive industry to transform and embed sustainability into their supply chains. Coupled with the impacts of a global pandemic, companies have seen massive pressure on demand and supply chains.
15 June 2022
---
Now more than ever, governments, corporations, banks and individuals recognise their role in limiting the extent and impact of climate change. In Germany, for example, the government announced a new Sustainable Finance Strategy in May 2021 with a focus on climate action and sustainability. Regulators in Europe and beyond have also signalled their intention to ensure that corporations work with suppliers that operate within internationally acceptable employment and production standards.
9 December 2021
According to the second edition Standard Chartered's Borderless Business research conducted in December 2020, building sustainability (ESG) into global supply chains is a priority for 23% of corporations as they pursue their international growth ambitions, an increase of 5% since the first edition which was conducted in June 2020. With sustainability now a key strategic priority across industries, and growing reputational risk associated with suppliers' unsustainable business practices, this figure is set to rise.
30 July 2021
Standard Chartered was proud to be an official sponsor of the 32nd Finanzsymposium, where we hosted focused sessions with two of our clients on how they have achieved greater efficiencies through the use of innovative solutions.
27 July 2021
One year has passed since we signed a voluntary commitment to align our credit and investment portfolios with the objectives of the Paris Climate Change Convention.
At the time we committed to develop and introduce mutually accepted methods for measuring the climate impact of our credit and investment portfolios and then manage these in line with national and international climate targets.
20 July 2021
Six months after its first survey, Standard Chartered Bank has again asked CFOs in Europe and the US about their plans and goals. The results are summarized in the second Standard Chartered Borderless Business survey. It shows that CFOs are once again more optimistic about the future and are increasingly focusing on growth outside their home markets. Preparations for the post-pandemic period have begun.
15 March 2021
In Europe, real-time transfers with Sepa Instant Payments have made only slow progress so far and are still attracting attention mainly due to very high fees. The EU Commission wants to drive forward the use of real-time payments; by the end of 2021, there should be full coverage of instant payments in the EU, something we are currently a long way from. The Commission is therefore looking into making this accessibility a legal requirement and at the same time putting a stop to excessive fees.
24 February 2021
Trade and trade finance were already undergoing a digital transformation before the Corona crisis. Now the crisis could be a catalyst for a faster and deeper transformation of the industry, with implications for entire trade ecosystems.
22 October 2020
These are certainly unprecedented times we're facing, and it is more important now than ever to come together to support one another through the haze of uncertainty.
2 April 2020