ABOUT
We're Here for good
As a leading international bank, we strive to help people and businesses prosper across Asia, Africa and the Middle East
Who we are and what we do
We are a leading international banking group, with a presence in the world's most dynamic markets. Our purpose is to drive commerce and prosperity through our unique diversity, and our heritage and values are expressed in our brand promise, Here for good. With more than 86,000 employees and a presence in 60 countries and territories in Europe and Americas (E&A), Asia, the Middle East and Africa, our network serves customers in close to 150 markets worldwide. We're listed on the London and Hong Kong Stock Exchanges. Click here for more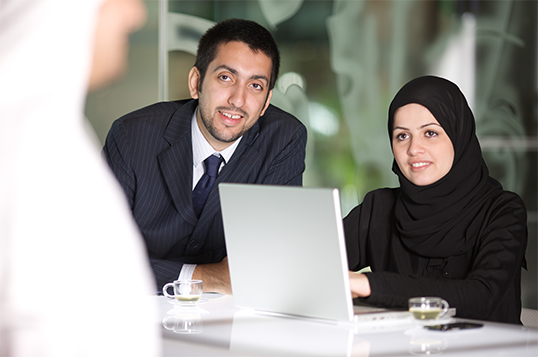 Standard Chartered Capital Saudi Arabia
Standard Chartered was formed in 1969 through the merger of two banks: The Standard Bank of British South Africa, founded in 1863, and the Chartered Bank of India, Australia, and China, founded in 1853.

Our history in the Middle East dates back to 1920. Over the years, we have been consistently committed to this core market, establishing deep, long lasting relationships with our clients, including corporations, financial institutions, and sovereign entities throughout the region.

Standard Chartered Capital Saudi Arabia (SCSA) was established in 2009 with a share capital of 100 million riyals ,as a fully owned subsidiary of Standard Chartered Group. The company is licensed by the Saudi Arabian Capital Market Authority with a license No. (09144-37) dated 10/1/1431 H corresponding to 27/12/2009 G to conduct Dealing as Principal, Dealing as Underwriter, Custody, Advisory, and Arranging activities. Currently, the company conducts primarily Capital Markets, Corporate Finance, and Financial Markets arranging activities. The company commenced its business on 29/1/2011 G, with a commercial register No.( 1010289274) dated 19/6/1431 H.

Our strategy in the Kingdom focuses on engaging with a limited number of well established global corporates and financial institutions relevant to Standard Chartered's footprint and product capabilities where we continue to deliver milestone transactions, further contributing to the development of the Kingdom's market.