ABOUT
We're Here for good
As a leading international bank, we strive to help businesses prosper across Middle East, Asia, and Africa
Who we are and what we do
Standard Chartered Bank Branch is licensed under license number 29412/67 dated 11/08/1440 AH, by and subject to the supervision and control of the Saudi Central Bank.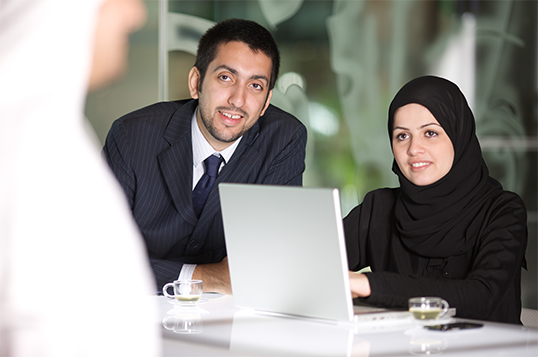 Standard Chartered Bank Branch – Saudi Arabia
Standard Chartered was formed in 1969 through the merger of two banks: The Standard Bank of British South Africa, founded in 1863, and the Chartered Bank of India, Australia, and China, founded in 1853.
Our history in the Middle East dates back to 1920. Over the years, we have been consistently committed to this core market, establishing deep, long lasting relationships with our clients, including corporations, financial institutions, and sovereign entities throughout the region.
Standard Chartered Bank Branch in Saudi Arabia has commenced banking operations in June 2021 after Saudi Central Bank Approval.
Our strategy in the Kingdom focuses on engaging with well established global corporates and financial institutions relevant to Standard Chartered's footprint and product capabilities where we continue to deliver milestone transactions, further contributing to the development of the Kingdom's market.