SUSTAINABILITY

A force for good

We're committed to promoting social and economic development through our core business of banking
Our philosophy
We are committed to promoting economic and social development in the markets we serve, doing so sustainably and equitably in line with our purpose and three valued behaviours: 'Never settle', 'Better together' and 'Do the right thing'.
Our sustainability philosophy sets out how we integrate sustainability into our organisational decision-making.
Our priorities
We focus on three key areas: Sustainable Finance, Responsible Company and Inclusive Communities.
Our sustainability aspirations build on these pillars with a set of actions and measurable targets. These help us track sustainable outcomes across our business, and particularly through the banking services we provide to individuals and companies across our markets.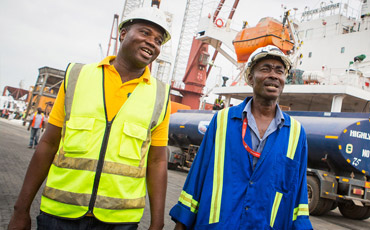 Sustainable Finance
As one of the world's leading financial institutions, we foster social and economic development in our markets. We're committed to extending access to financial services, promoting sustainable finance and offering products that open-up global trade and investment.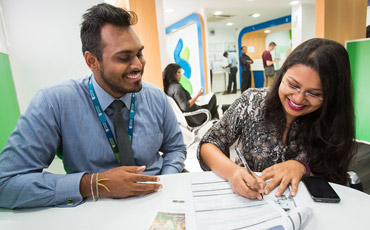 Responsible Company
We strive to be a more responsible bank, underpinned by strong processes throughout our organisation. We're determined to fight financial crime, minimise our environmental impact, invest in our people and embed our values across our business in the markets where we operate.
INSIGHTS

See how we're helping people, businesses and economies to prosper
How we work

Engaging with our stakeholders and reporting our progress
We're in regular dialogue with clients, staff, investors, non-governmental organisations (NGOs), governments and regulators.
This helps us identify and understand environmental and social issues, as well as emerging trends and opportunities in our markets.
We also engage directly with stakeholder groups on key topics, for example, our response to Bank Track in 2018.
We share stakeholder feedback with our Board and senior managers within the Bank, and report on our progress each year in our Annual Report and sustainability summary.
Take a look below for details on our memberships, standards and policies, position statements, reports and more.
Want to work for us?
Join one of the world's most dynamic and exciting international banks
Visit our careers page