Health & Wellness
How to make the most of your time indoors: COVID-19 edition
April 24, 2020
Remember ushering in the new year on 31 December with your 'New Year, New Me' Instagram post raring to go, along with a pocketful of resolutions you plan to keep? Look where we are now. It's been a wild, weird and extremely eventful year so far, and we can only hope that the uncertainty that's coursing through the veins of our planet can be contained soon.
Staying cooped up at home can sometimes bring about cabin fever vibes, but remember that all of this is temporary, and that it's more important to keep yourself and your community around you safe and healthy. To help maintain your sanity, here are some ways you can inject a little excitement back into your lives. Think of it as a time for you to work on things you've been procrastinating on since the last time you penned your resolutions!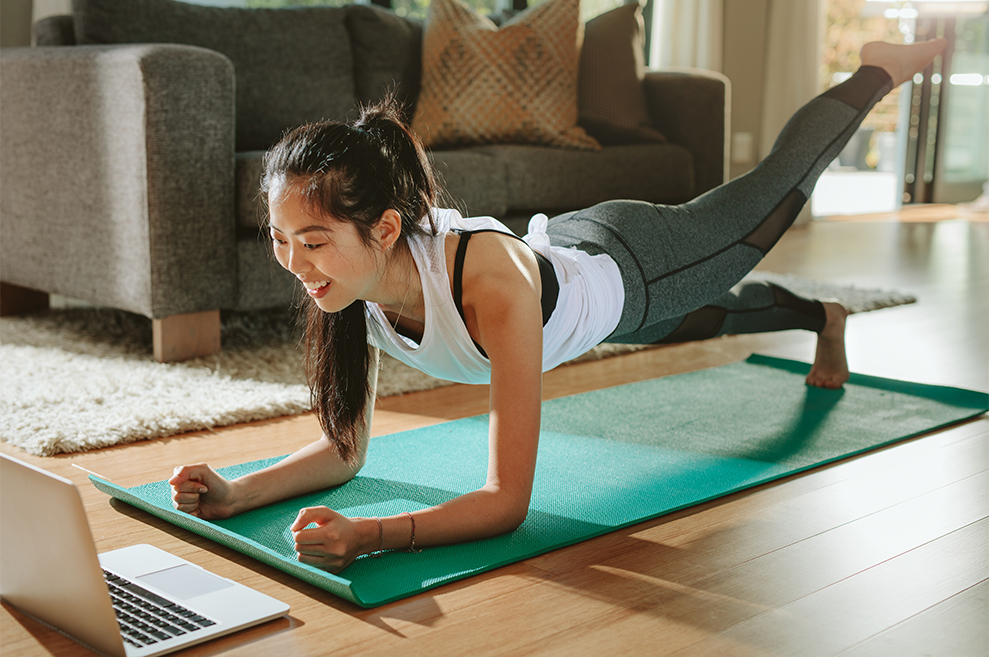 Let's get physical
We all know the struggle of putting on workout gear and dragging ourselves to the gym. Even the most enthusiastic fitspo would have experienced the workout inertia at some point. But good news for you: You don't have to leave the house to get a good workout in, so no more excuses!
In light of the COVID-19 situation, many gyms and fitness enthusiasts have gone cyber — offering free workout sessions that you can do at home!
Household brands like Nike , Barry's , and Dailyburn  have extended their trial programmes, and are offering free access to their workouts! Whether you're looking for a relaxing yoga stretch, or to push your limits with a HIIT workout, there are thousands of workouts available online that you can do even within the small confines of a bedroom. All you need to do is search for it.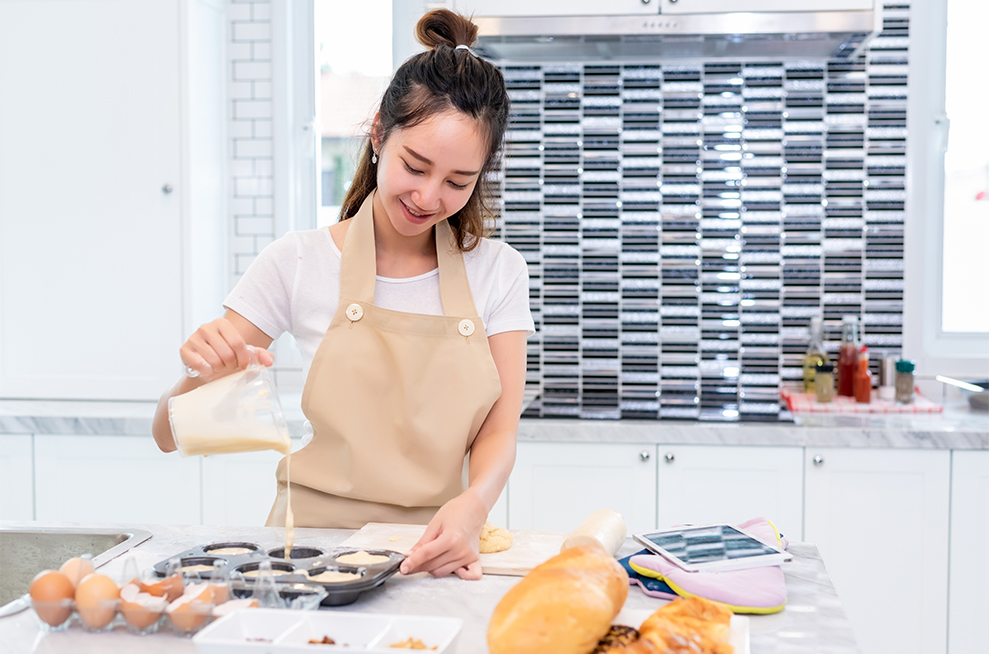 Focus on yourself
While it might be a scary and uncertain time for everyone, it's important to try and find the silver lining in the situation. Convert all that negativity and worry into positive emotions instead, by investing in some self-improvement!
If you're looking to tease the brain and make it work harder, you can consider tuning in to interesting podcasts. Are you a crime and thriller junkie? Binge on the My Favourite Murder podcast series , as they discuss popular true crime stories while injecting some humour to help lighten the mood. Looking to improve your financial knowledge and work on your current affairs game? The Economist  offers regular podcasts covering a range of topics that aren't too heavy to follow. Want to seek a great perhaps? Ponder away with the help of Philosophize This!, a series that teaches the fundamentals of philosophy while using relatable references to make this abstract topic a little easier to grasp.
For those who are getting sick of the endless snacking that's happening at home, why not use this time to pick up some skills and learn to prepare healthy recipes instead, so that you can start your #eatclean journey? Popular cooking magazines and websites such as Bon appétit , The Kitchn, and Food52  are great places to peruse for recipes across a wide range of cuisines.
Since we're on the topic of self-improvement, why not use this time to reassess your finances and spending habits? We always hear talk about creating a rainy day fund to help tide us through cycles of uncertainty, and with the COVID-19 situation looming over our heads, it definitely serves as an example of when this fund might come in handy, especially for those working in industries that have been badly hit. The silver lining in staying home is that you are less inclined to spend, making it the perfect time to look at how you can be a smarter saver. The JumpStart account is a good starting point, especially if you're between the ages of 18 – 26. With no fees or minimum deposit balance required, you're in a good place to build your savings, with a 0.4% p.a. interest rate!
Again, it's all about setting realistic expectations. Even small changes such as having 1-2 recipes ready in your back pocket,  getting into the habit of reading at least 1 news article a day, or simply relooking at your spending habits are more than commendable!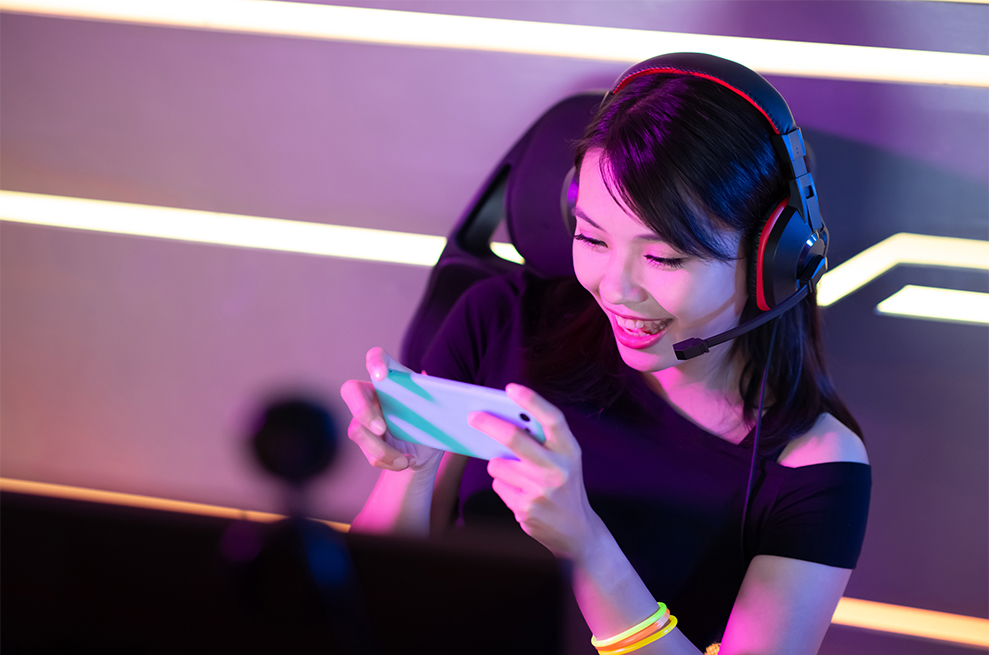 Have some fun with friends (or alone!)
It's not all doom and gloom — you can still meet your friends and loved ones, just under different circumstances! Thanks to technology, staying connected with your favourite people has gotten way easier.
Grab your favourite snacks and get cosy while you host a Netflix Party  with your friends remotely. You get to control settings, as well as discuss the movie plot or go crazy over scenes together in a real-time group chat, making it feel as realistic as possible.
For the gamers, why not download some new games and host gaming sessions with your friends remotely? Popular gaming sites such as Jack Box Games  along with other big names have started offering free game downloads to help tide everyone through this difficult time.
The music scene has also picked up virtually, with DJs and musicians coming together to offer live-streams of their performances, so that you can party, sing along and dance away in the comfort of your home! NPR  has put together a list of concerts as a starting point.
For those who miss the thrill of travelling, you might also want to consider Google's The Hidden Worlds of the National Parks  for a unique look into some of the world's marvels. This is your chance to explore the Hawaiian Volcanoes, pay a visit to the stunning Kenai Fjords and take a hike in Bryce Canyon, all from the comfort of your home.
Conclusion
For many of us, staying at home has proven to be a bigger challenge than we have imagined. But just remember, tough times don't last, and more often than not, it's all about perspective. So for today, let's focus on being responsible citizens, and keeping our trips out to the minimum.
We hope that through this list, you will be able to find the silver lining in this entire situation. Take care, stay safe, and have fun!
This article is brought to you by Standard Chartered Bank (Singapore) Limited. All information provided is for informational purposes only.
Singapore dollar deposits of non-bank depositors are insured by the Singapore Deposit Insurance Corporation, for up to S$75,000 in aggregate per depositor per Scheme member by law. Foreign currency deposits, dual currency investments, structured deposits and other investment products are not insured.
*Please visit sc.com/sg/JumpStart for full terms and conditions of the JumpStart account Product Terms.