Health & Wellness
Parks and recreation Get outdoors for physical and mental health
January 12, 2022
The last two years have kept us away from the outdoors a lot.
Working from home eliminated the need to step out – a quick walk to the grocery or a short run around the park took a backseat for online shopping and Netflix.
Make a plan:
Build your running time with the tiny things that will get you out of bed. From planning the time and finding the running soundtrack to putting together your running-starter kit, can get you moving.
Take baby steps:
Avoid setting high goals for yourself at the beginning. Why, you ask? As a beginner, you are all cheered up and motivated but it all lasts a short run as your stamina gets exhausted. Take slow and steady steps to build up your stamina. Start with 30 mins running sessions and then, slowly prepare yourself for one hour running sessions- bit by bit.
Athleisure is your best friend:
Choosing the right clothes for your workout doesn't require a huge amount of money but act as a long term investment because in all honesty- your comfort comes first! So, what are you waiting for? Head for shopping and buy a good pair of sports shoes along with your athleisure outfit and you are all set for your workout session.
Prepare your workout playlist:
Let's face it- we all love music, don't we? So, why not use it to our benefit? An upbeat workout playlist provides you with that needed boost of motivation for all the times you feel like giving up and sustains your workout session for a tad bit longer. Now, you can either customize your playlist based on your preferences or choose a playlist from your audio streaming app.
Keep it regular:
Try to run at the same time of day and listen to the same pre-workout music. Make these tiny habits consistent to help keep you motivated.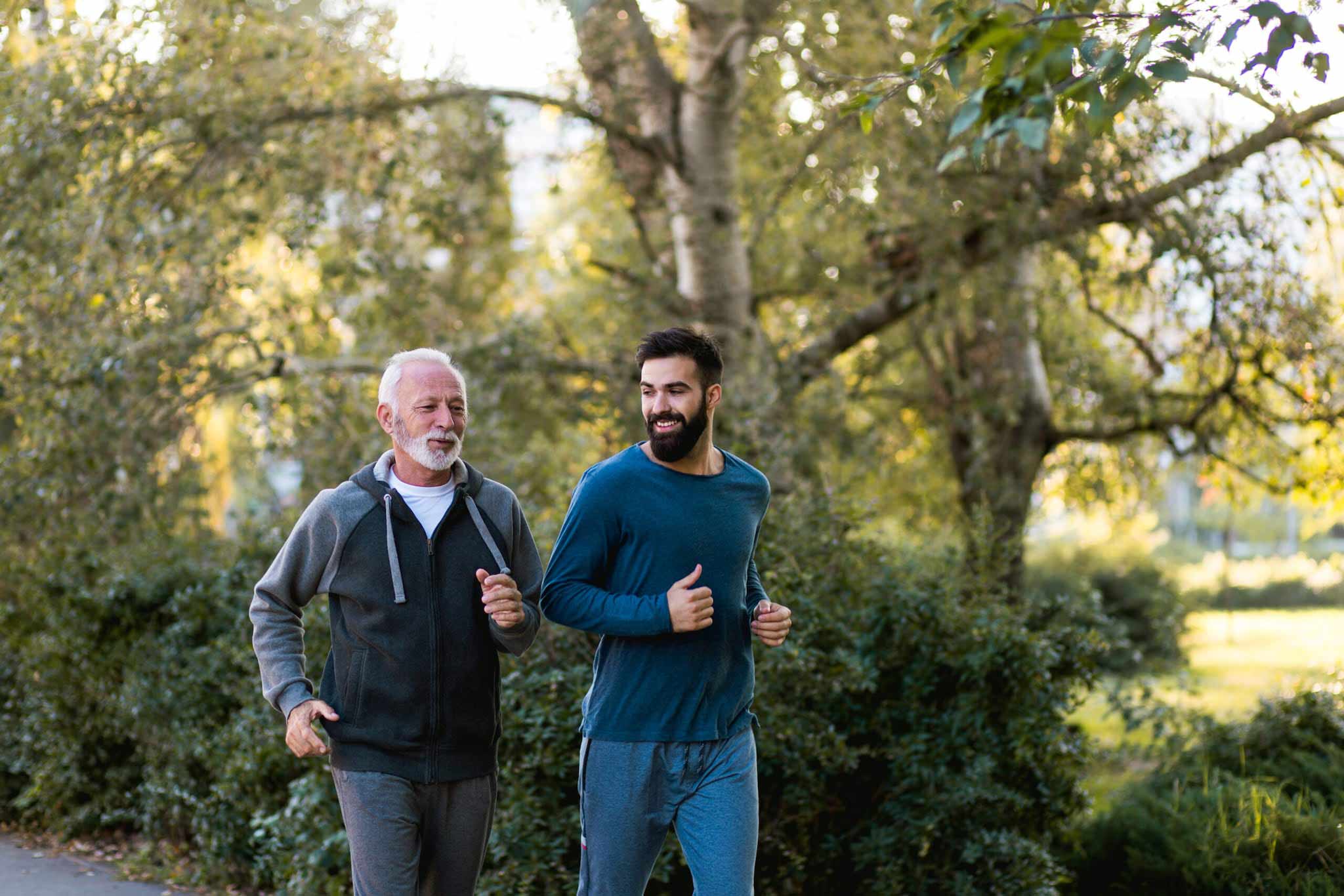 Reward yourself:
Treat yourself to something you enjoy straight after your exercise — tell yourself there's always a cake or a smoothie at the end of your running trail! Believe it or not- the act of rewarding ourselves motivates us to set long-term goals seamlessly while making our workout sessions a huge success.
Build a support system:
Equip your routine with things that will make you feel good. From tracking your progress on apps to building a close-knit group of fellow joggers, your time in nature doesn't have to be all about sweating it out!
Choose the right location:
Let's play a fun game- would you rather go to a lush green park or a heavily industrialized area for your running session? Well, most of us would prefer a lush green park anyday (at least, we would) because as the benevolent gust of wind surrounds you, you are bound to feel all the more energized and motivated.
Having said that, we know that choosing the right location can be a bit tricky but worry not, we've got you covered! National Parks is a blessing in disguise for all the fitness enthusiasts out there. From parks to natural reserves, this place serves as the wellspring of oxygen.
Investing in your physical health can go a long way, but don't forget to safeguard your healthcare costs as well. Keeping this in view, investing in your health insurance from an early age is a savvy financial move to secure your financial future. If you are thinking you are too young for insurance, it's time to change that. Take a look at our guide to get started on your health insurance and secure your future.