Life Hacks
Three big questions to ask yourself before buying your first flat
August 12, 2021
The perfect new digs aren't easy to come by. Ask SecretLab founder Ian Ang, who recently acquired a good class bungalow and will be staying in a penthouse while he rebuilds the bungalow. Just goes to show that whether you're looking for a fancy space or a more modest pad, buying your first home requires research, patience and the answers to three important questions.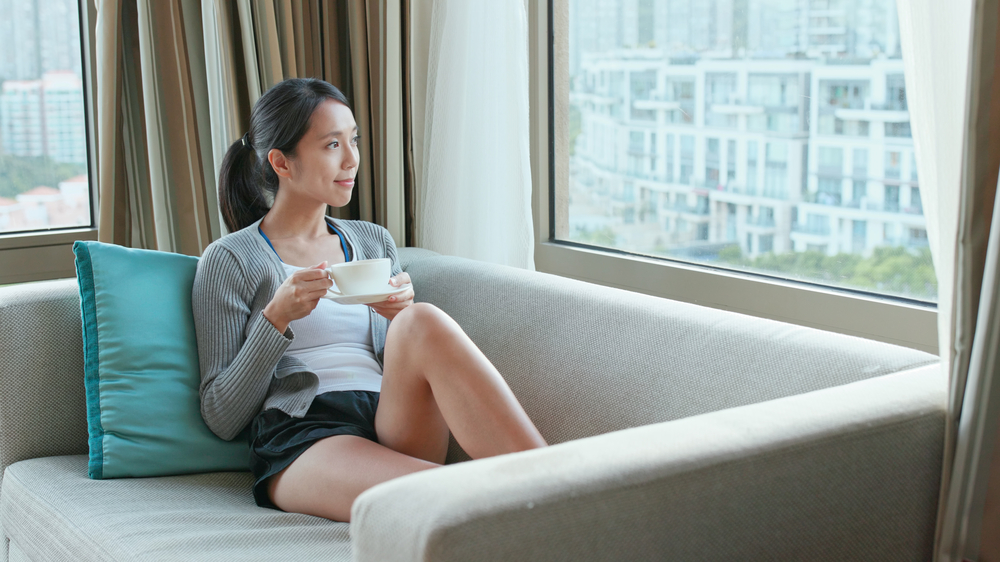 Big Question #1: What do I want?
That's right, buying your first flat requires quite a bit of self-awareness, or you'll be walking into a place that ticks all the right boxes, for someone else. So ask yourself these questions before you begin the search.
Who is staying?
Are you planning to set up home with your partner, or do you plan to ask your parents and siblings to live with you in your new flat? These decisions affect the options available to you and the prices too. For instance, moving in with your parents or an extended family can get you a high Proximity Housing Grant (PHG), while living within a 4-km radius of your family also brings in a significant PHG too.
Moving out on your own?
Moving out alone is also a big decision with many repercussions. Singles under 35 looking to buy an HDB home will find that most BTO properties are preferentially allotted to couples. As a workaround, you might want to consider purchasing your first place together with a sibling. If you both used to have fun being home alone every time your parents were out, this might be just the plan for you. On the other hand, if you generally like to fly solo then you might really thrive living alone, even if it comes with a heftier price tag.
Spacious or cosy?
Your choice of housemates is not the only lifestyle choice that should be impacting your property search. Let us also talk about your work choices. Previous generations thought of their flats as living spaces, but Gen Z could potentially be a generation of remote workers. If work-from-home is the direction we're heading towards, a noise-free, ergonomic setup is absolutely necessary. If you are entrepreneurial, then you might want to consider having a full-fledged home office that can function as a storage or studio space as well. It all translates to a larger flat. On the other hand, with more people adopting minimalist lifestyles or staying single, cosier apartments may seem just as attractive (and easier on the pocket) as a bigger place.
What about renting?
Good question. If you're still saving up to buy your first flat, or if you want to stay closer to work to where you work (for now), then rentals are a good option. It also makes sense if you're in between things at the moment or waiting for the right property to pop up. Just keep these things to keep in mind if that's the way you're veering.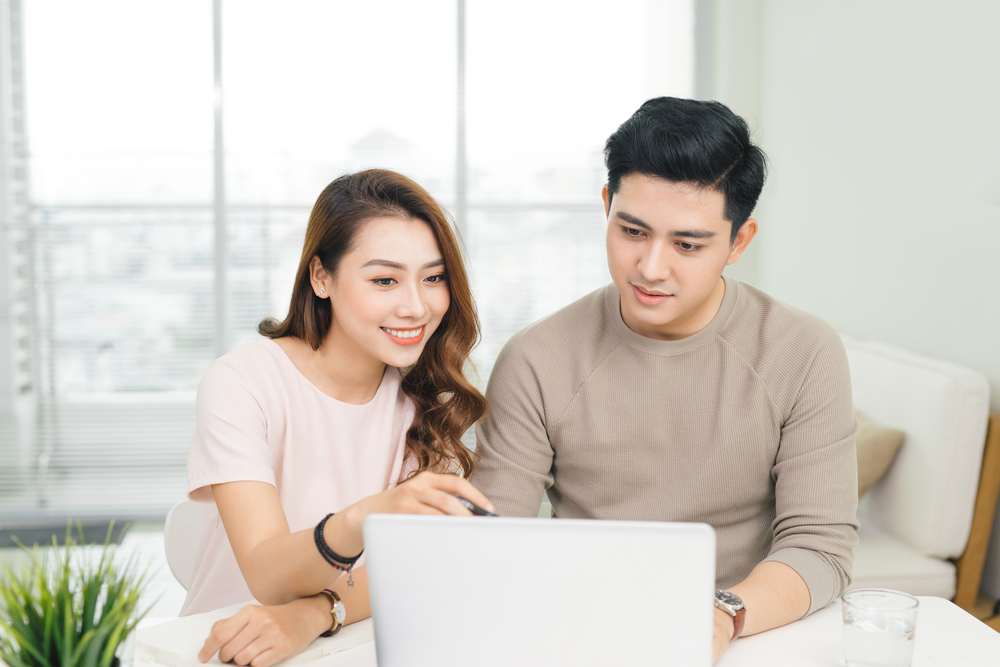 Big Question #2: What's on the market?
Now that we've discussed what you want, let's talk about what you're likely to find out there. With a pandemic putting a dent on construction activities, we'll need to get used to delays in the handover of new BTO units. But aside from that, the options on the market are endless and we need to talk about it before you buy your first home.
Mature or non-mature estates?
The big question for many of us is whether to buy a flat within a mature estate or a fairly new estate. This is usually a trade-off between enjoying more amenities closer to you but for a higher cost per square foot or making do with a longer commute to your favourite mall but getting a place at a better bargain.
New or resale flats?
Most first-time apartment buyers get brand new flats and with good reason — available choices and the cost of resale properties are important considerations. All the same, many are also seeing the value of a resale flat for the unique features they offer. We're talking more spacious flats, more bathrooms, duplexes with separate living units. Fact is, they don't make them like that anymore.
BTO or balance of sale flats?
Another alternative to the BTO is the balance of sale flats. This means if you are in a hurry to move after buying your first flat and you can't wait for a BTO to get completed, a balance of scale flat could be what you are looking for. On the other hand, a balance of sale flat could be a less desirable option if it is a south-facing flat, or located near the apartment amenities.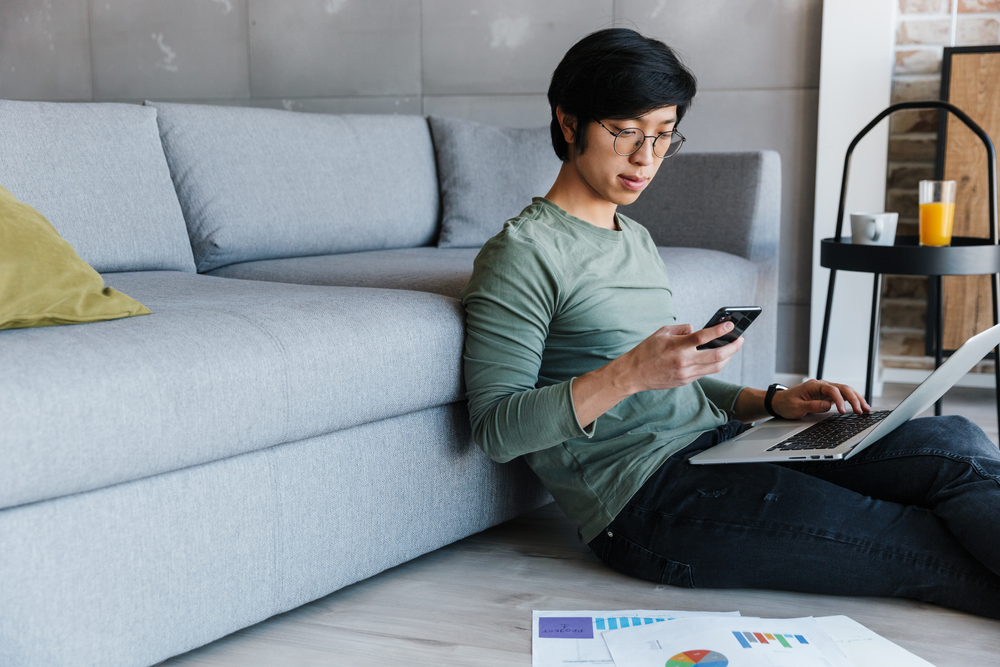 Big Question #3: How do I fund this?
Once you've got the "what" out of the way, it's time to think about the 'how". Let's answer your questions around funding your new property.
Making enough money?
Once you've calculated what your ideal home will cost you, it's time to make a savings roadmap to make the magic number. Financial calculators from HDB can help you work out the budget you need and plan for loans, financing and payments to buy your first home.
Eligible for a CPF grant?
As a first-time applicant for an HDB apartment, you would definitely be eligible for a CPF grant, but the question is, how much? If you're planning to get a flat with your partner who is also a first-time buyer, your CPF grant should get maximised.
Need a bigger salary?
Even with the grants, you will still need to leverage a significant portion of your salary to finance your mortgage. This means the more you earn, the more you could put down as an upfront payment on your upcoming investment and the bigger your monthly cushion to support the mortgage. But for that, you'll need to do your research and negotiate a raise at work.
Considering a loan?
There are multiple financing options available to you as a young homebuyer. Aside from an HDB loan, you could consider getting a loan from your bank. SCB's Home Financing offerings offer a variety of lending options to suit your unique circumstances. Not sure where to begin? Get in touch and speak to us.
One important thing to remember — many of us might be tempted to put all our savings and investments into buying that first home, but doing so would mean sacrificing on holidays, entertaining, and many other little pleasures of life. Worse still, there's a real fear that losing your job could mean missing out on timely loan repayments. Instead, invest just a part of your finances in your new home, and save the rest to make investments, save for a rainy day, or splurge a little on doing up your new home as well.