As the saying goes: Don't put all your eggs in the same basket. In this economic climate, relying solely on your day job may be risky. From pay cuts to retrenchment exercises, many companies are buckling down to match the changing landscape.
Fortunately, there are various ways for you to earn extra income and better protect yourself against financial uncertainties in the future.
What to expect as a salaried worker in Singapore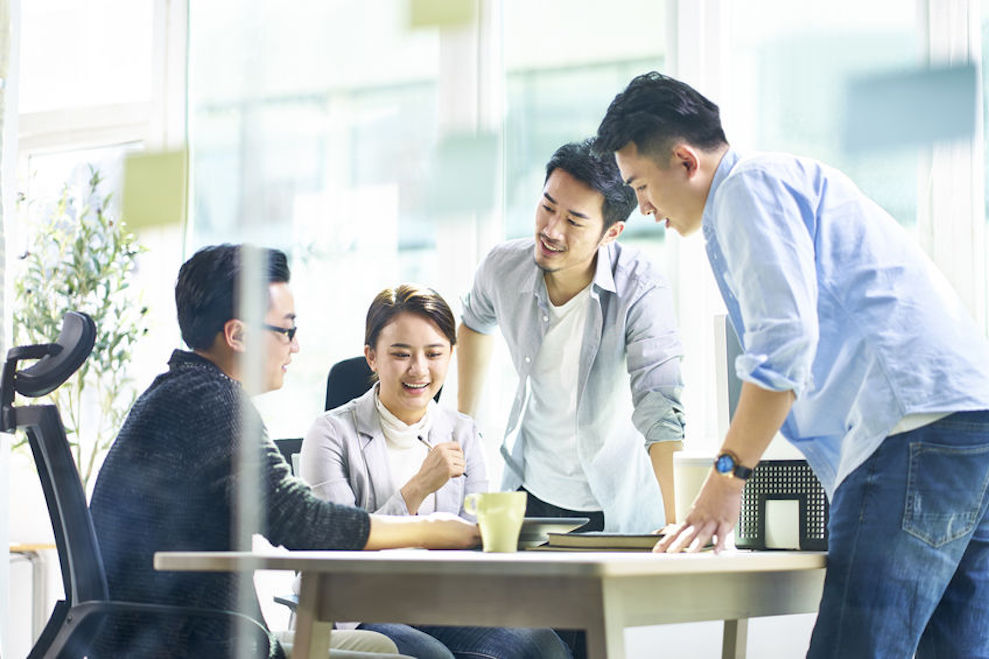 If you are about to embark on your first job, congratulations on achieving this milestone! Earning your own keep is your first step towards financial independence. Do you know how much you should be earning as a fresh graduate? Here is the 2019 salary statistics to give you an idea: 
Salary Statistics in 2019
| | | |
| --- | --- | --- |
| School | Course | Starting Salary (SGD) |
| NUS/ NTU/ SMU/ SUSS/ SUTD/ SIT | Accountancy | 3,000 – 4,000 |
| NUS/ NTU/ SMU/ SUSS/ SUTD/ SIT | Arts, Social Science | 2,700 – 3,800 |
| NUS/ NTU/ SMU/ SUSS/ SUTD/ SIT | Business Admin, Business Management | 3,600 – 3,900 |
| NUS/ NTU/ SMU/ SUSS/ SUTD/ SIT | Computer Science/ IT | 4,200 – 5,000 |
| NUS/ NTU/ SMU/ SUSS/ SUTD/ SIT | Engineering | 3,200 – 4.400 |
| NUS/ NTU/ SMU/ SUSS/ SUTD/ SIT | Science | 3,100 – 5,000 |
| NUS/ NTU/ SMU/ SUSS/ SUTD/ SIT | Nursing | 3,350 – 3,500 |
| Polytechnics | Accountancy | 2,100 – 2,500 |
| Polytechnics | Arts, Social Science | 2,100- 2,600 |
| Polytechnics | Business Admin, Business Management | 2,100-2,500 |
| Polytechnics | Computer Science/ IT | 2,250 – 2,700 |
| Polytechnics | Engineering | 2,100 – 2,800 |
| Polytechnics | Science | 2,000-2,600 |
| Polytechnics | Nursing | 2,600 |
| ITEs | Business & Services | 1,600 – 1,900 |
| ITEs | IT | 2100 |
| ITEs | Engineering | 2,000-2,300 |
| ITEs | Nursing | 1,750 |
Source: https://stats.mom.gov.sg/Pages/Graduate-Starting-Salary-Tables2019.aspx
It is important to note that the salaries stated may not be your gross salary. All income earned in Singapore is taxable – with a few exemptions – and it's not just your salary that is taxed, but also:
Income from employment including bonuses and commissions;
Income from trade, business, profession or vocation including your income as a freelancer, if you decide to be one;
Income from properties or investments including dividends earned and rent from the property;
Other sources of income including education awards.
Building Additional Active Income Streams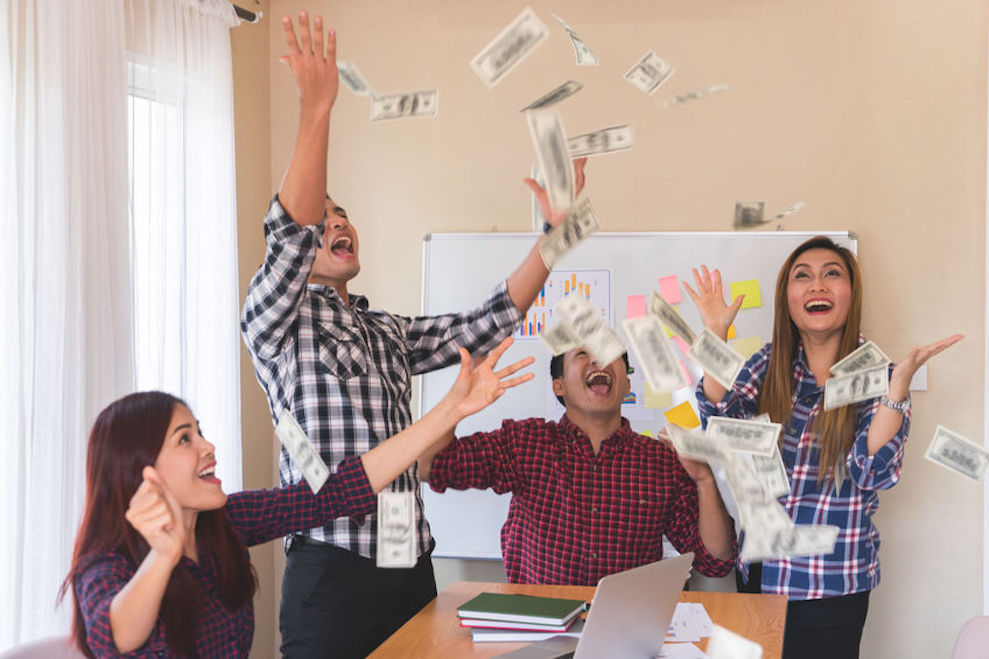 The salary you receive from your full-time job is likely your main source of income. However, having additional income streams can help cushion any financial difficulties faced later on.
Here are a few ways you can build additional active income streams:
1. Drive for a Ride-Hailing Platform
If you own a car in Singapore, you can earn a side income by being a ride-hailing driver. Not only are you able to be your boss and have the flexibility of choosing when you want to drive, but you can leverage that opportunity to meet new people. Real estate or insurance agents often double up as drivers. This enables them to expand their network while also finding other sources of income during lull periods.
2. Tutoring
Do you enjoy teaching? Home tutoring is a simple way for you to earn money – and it can be either academic or non-academic. With nearly everything going virtual, you can offer e-tutoring as well. Sites like Udemy invites instructors to create a variety of courses on a revenue-share model, and in return, provide them access to millions of potential students globally.
3. Home Baking and Crafts
With the various #supportlocal initiatives in Singapore, it is an opportunistic time for you to earn money from your home baking or selling your bespoke handicrafts. Most home businesses market their products through Facebook or Instagram, but you can also sell your wares on platforms such as Carousell or Shopee.
4. Freelancing
If you are a designer, a writer, an accountant or a developer, you may want to try your hand at freelancing. The freelancing industry expands across the skillsets listed above and if you were to check out freelancing platforms such as Upwork or Freelancer, you will find thousands of different categories in which you can sell your skills to earn additional income.
Growing Your Passive Income Streams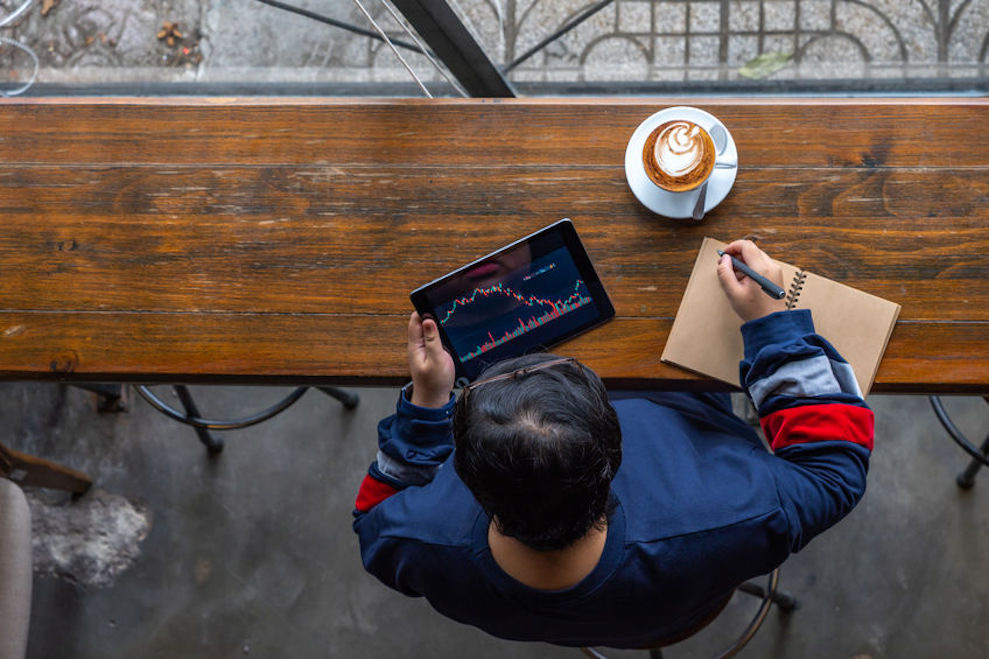 The beauty of passive income streams is that the effort required to grow your wealth becomes minimal once the income stream is well-established. Hence, it is important to know your options and how to get started.
Here are some ways you can earn a passive income:
1. Affiliate marketing
Ever notice that some Instagram influencers have a personalised (discount) link to a product in their posts?
Affiliate marketing is a relatively easy way to earn passive income, which is generally in the form of commission from every sale made for a product you are promoting – and this can be for a product you truly believe in. Of course, this means you would need to convince potential buyers that their money will be well spent. Promotions (or reviews) for products are usually done via a blog post or social media. Fret not if you do not have a huge following. Influencer marketing platforms like Partipost requires you to only have a minimum of 200 followers to join their campaigns.
2. Investments
Ah, the oft-repeated phrase: "Make your money work for you." Investing your money is a great way to earn passive income. There are many investment opportunities available, each with different risks. And if you are just starting out in your investment journey, you might want to start with the safer types of investments.
The Singapore Savings Bonds (SSB) is a common investment option for Singaporeans and is suitable for those with lower risk appetites, where you stand to earn regular interest every six months.
You can also invest in Unit Trusts (UTs) and Exchange Traded Funds (ETFs) – money pooled from multiple investors and invested in a variety of assets including stocks, bonds or other instruments – which balances investment risks.
It is possible to start off with small amounts of investments for both UTs and ETFs. With UTs you could consider a Regular Savings Plan (RSP) starting from S$100 a month, and stand to gain higher returns with Dollar-Cost Averaging. Additionally, investments can be made to your UT and ETFs using your CPF or SRS monies.
3. No-Cost Savings Account
Depositing your money into a no-cost savings account is another way for you to build up a passive income. For instance, JumpStart1, a savings account for young adults between the ages of 18 and 26 years old,  does not have a fall-below fee nor a maintenance fee, and you can earn an interest of 0.40% per annum on balances of up to S$20,000.
Conclusion
As you enter the workforce and start earning your first few paychecks, it is important to focus on doing your job well. But don't forget the other money-making opportunities available, especially in building passive income streams; the possibilities there are not just limited to your man hours.
Interested to learn more? Hit us up with your contact details and we'll be happy to guide you on your investment journey.
Terms and Conditions
¹Please visit https://www.sc.com/sg/save/savings-accounts/jumpstart/ for full terms and conditions of the JumpStart account Product Terms.
Disclaimers
This article is brought to you by Standard Chartered Bank (Singapore) Limited. All information provided is for informational purposes only. 
This article has not been prepared for any particular person or class of persons and it has been prepared without regard to the specific investment objectives, financial situation or particular needs of any person, and does not constitute and should not be construed as investment advice nor an investment recommendation. You should seek advice from a licensed or an exempt financial adviser on the suitability of a product for you, taking into account these factors before making a commitment to purchase any product. In the event that you choose not to seek advice from a licensed or an exempt financial adviser, you should carefully consider whether the product is suitable for you. Standard Chartered Bank (Singapore) Limited (the "Bank") will not accept any responsibility or liability of any kind, with respect to the accuracy or completeness of the information herein. The Bank makes no representation or warranty of any kind, express, implied or statutory regarding this article or any information contained or referred to in this article. This article is distributed on the express understanding that, whilst the information in it is believed to be reliable, it has not been independently verified by the Bank.
Deposit Insurance Scheme
Singapore dollar deposits of non-bank depositors are insured by the Singapore Deposit Insurance Corporation, for up to S$75,000 in aggregate per depositor per Scheme member by law. Foreign currency deposits, dual currency investments, structured deposits and other investment products are not insured.