Health & Wellness
Sleeping well: A guide to resting effectively for a productive life
January 26, 2021
Adequate sleep is integral to a healthy and productive life. If you are under 25 years old, chances are your brain is still developing, which is why you need as much rest as possible.
But what if you have trouble dozing off? Well, you're not alone. Many millennials in Singapore are finding it difficult to fall asleep quickly and naturally at night. It's hardly surprising, considering that the country is second only to Britain in the list of the world's most sleep-deprived nations.
Factors that keep you awake at night can be anything from work-related anxiety and financial stress to severe dependence on electronic devices and competitive daily environments (such as your office and your social circles).
Once you have sorted out why you have trouble sleeping, you can then work on doing it better. Here are some steps to help you reclaim your much-needed slumber.
1. Plan out your work-life balance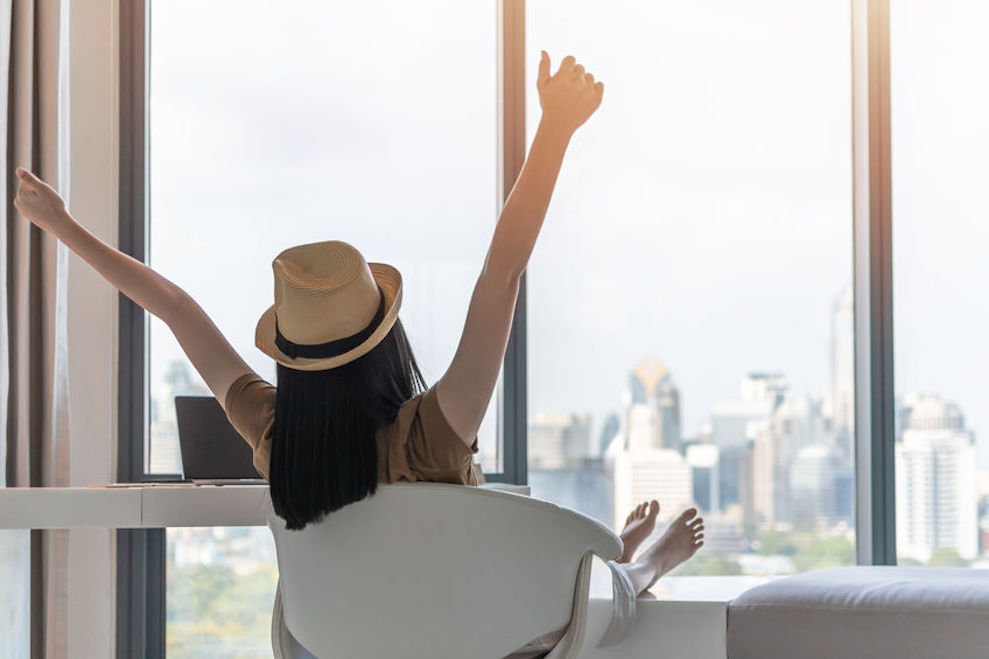 Do you often find work spilling over into your off-duty hours? Then, it's high time for some work-life balance, which can eventually help you sleep better! The trick is to create a complete schedule that plays to your priorities and personal strengths.
Break your work tasks into small goals throughout the day.
Be sure to keep your goals realistic. Prioritise your daily tasks based on their urgency levels. This way, you get to maximise your official working hours without having to go overtime.
Use a calendar app to get organised.
It can be challenging to remember to check your pre-planned schedule, so set notifications and reminders to keep you alert. Also, setting up your daily cut-off time (e.g. 'work done at 6 PM') will help. You can also use the Pomodoro Technique to help you manage your time better.
Schedule your sleep ahead of time.
Sleep at the same time every night so you can get at least 7 to 8 hours of deep rest. To ensure that you stick to the assigned time, set up a special bedtime routine that you can look forward to, such as reading a book or meditating. Remember to put your phone away at least an hour before you sleep.
2. Take control of your financial stress
Financial stress can induce anxiety that prevents you from resting well at night. Here's how you can manage your financial commitments effectively — and put your mind to dreamy ease.
Stay on top of your expenses.
To keep things under control and stress-free, plan your 30-day budget at the start of every month. Use a budgeting app like the SC Money Manager to help you keep track of your spending and savings. Also, set reminders for annual payments such as your car insurance and road tax.
Automate your monthly payments.
This step saves you the time and energy you usually use to pay your bills manually. It also helps you master the discipline of never missing any essential bills. What's more, if you use Standard Chartered's Bonus$aver account to automate your payments, as well as credit your salary and consolidate your spends, you can earn up to 7.88% interest per annum for up to S$100,000 deposit.
Keep tabs on any credit rewards.
Do you use a credit card to shop online? Then, don't forget to make use of the credit rewards you get from time to time in the form of cashbacks and discounts. The reduced prices, however small, can help you save money and accumulate some savings over time. The Standard Chartered Simply Cash Credit Card, for instance, allows you to earn 1.5% cashback on all your spending with no cashback cap.
Another advantage to credit rewards: they allow you to enjoy in some self-care purchases without the guilt that comes with using your cash stash.
3. Improve your physical and mental health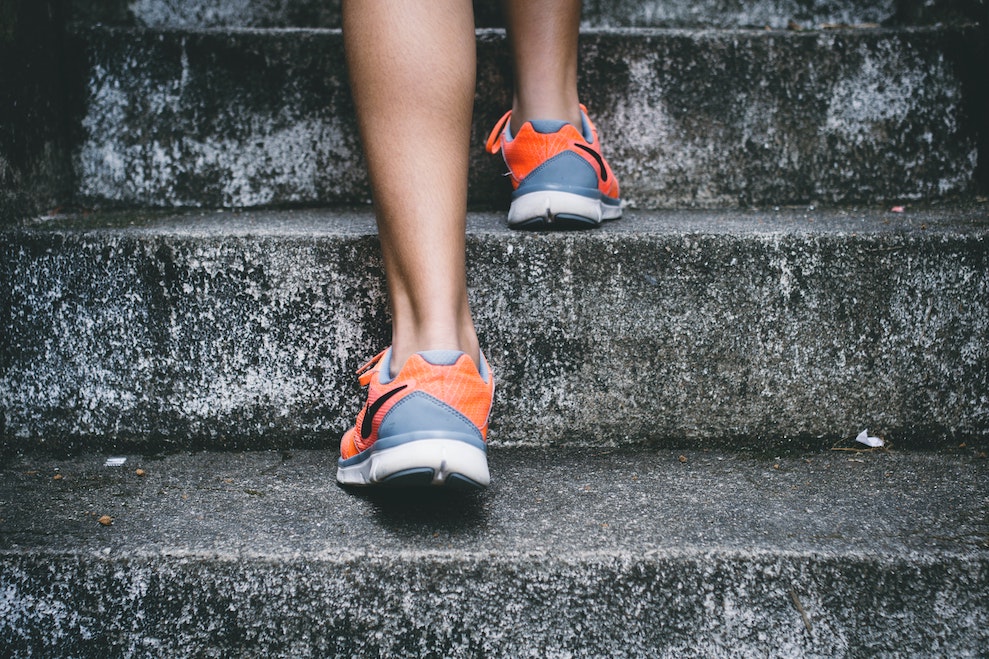 Relying on time and budget management plans alone is not enough. Since good sleep starts within, you should take better care of your health and wellness. How? Follow the steps below.
Increase your fitness levels.
Exercising is proven to decrease insomnia and sleep complaints. Also, when you work out, your heart rate rises, which in turn helps your brain to create the biological processes it needs to allow you to sleep deeper and better.
High-sugar, high-carbohydrate, and processed foods can interfere with your sleep, so work on phasing them out of your diet. Replace them with fresh and whole foods.
The state of your mind can make or break your sleep quality. Achieve psychological ease by scheduling short sessions of meditation throughout your day, committing to a sleep journal (in which you can write out anything that's on your mind) and avoiding mindless scrolls on social media.
Control your urge for late night binging
Some shows (like The Queen's Gambit) can hook you till you finish all episodes in one sitting and realise it's 4:00 a.m. If you are guilty of this, you might want to cut back as you may not be able to function optimally the next day. More importantly, research shows that irregular sleep schedules place a physical toll on your body and can lead to chronic health issues like diabetes.
—
A healthy circadian rhythm is part and parcel of overall wellness. As such, sleep should always be a top priority. Start now to make the best of the biological advantages that come with your youth. Sleep better to live more productively in your waking moments.
Deposit Insurance Scheme:
Singapore dollar deposits of non-bank depositors are insured by the Singapore Deposit Insurance Corporation, for up to S$75,000 in aggregate per depositor per Scheme member by law. Foreign currency deposits, dual currency investments, structured deposits and other investment products are not insured. For clarity, investment products are not deposits and do not qualify as an insured deposit under the Singapore Deposit Insurance and Policy Owners' Protection Schemes Act 2012 Rev. Ed, Cap 77B.
Please visit sc.com/sg/JumpStart for full terms and conditions of the JumpStart account Product Terms.
This article is brought to you by Standard Chartered Bank (Singapore) Limited. All information provided is for informational purposes only.