Staff Community Programme and Employee Volunteering Policy
Programme Care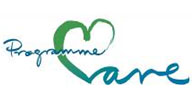 In addition to our corporate-driven programmes, our staff have voluntarily established an employee-led committee that organises a number of community events, including the promotion of sports and healthy lifestyles; environmental, volunteering, and charity activities, and much more.
Employee Volunteering Leave Policy
To encourage our staff to participate in community events and contribute to society, every employee of the Bank receives an additional 3 days of leave to spend on community service each year. This Employee Volunteering Leave Policy provides staff with an opportunity to make a difference, as well as recognising and supporting staff members' commitment to volunteering.

Sustainability and Community Engagement