"Customer Investment Profile" questionnaire has been enhanced. Please renew it to understand your risk profile.

Understand Your Investment Profile
Your investment objective, experience, financial situation and attitude towards investment risk are important factors that affect any investment decision you may make. Therefore, understanding your investment profile is an important step in making a wise investment decision.
We have devised a "Customer Investment Profile" questionnaire. The results will be available as you submit the completed questionnaire. You will get the results on your general attitude towards investment risks by reference to a classification of 6 Risk Profiles – namely (1) Risk Averse, (2) Conservative, (3) Moderate, (4) Moderately Aggressive, (5) Aggressive and (6) Very Aggressive. Taking into account your Risk Profile and your personal circumstances, you could consider a range of investment products that fit your own classification.

You can complete the questionnaire by the following channels:
1. Complete the Online Questionnaire* via Online Banking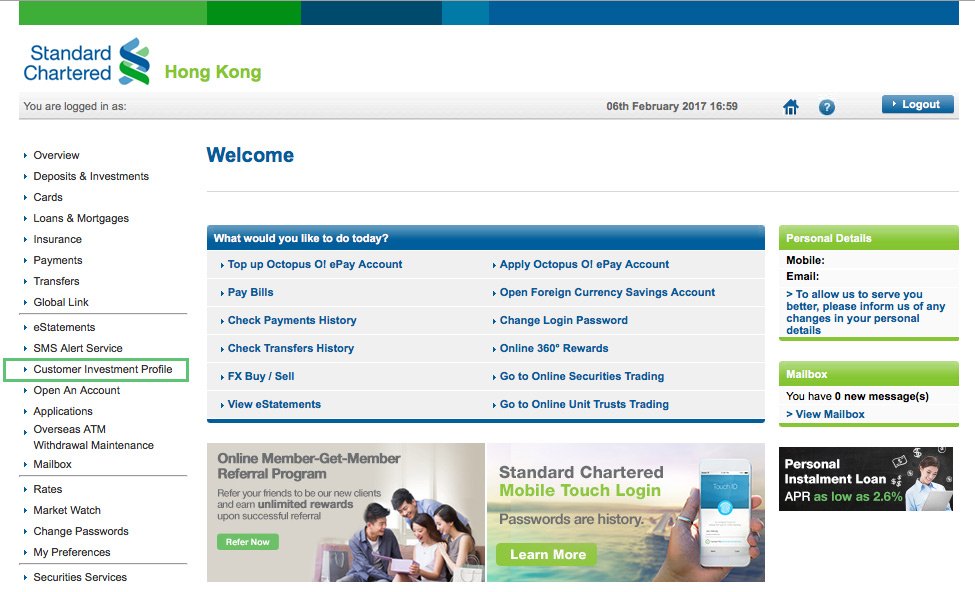 * For best viewing experience, please use one of our supported browsers to complete the Questionnaire: Microsoft Internet Explorer V6 to V11, Safari V4W or Mozilla Firefox V3.5 to 3.6.
2. Complete the Online Questionnaire via Standard Chartered Mobile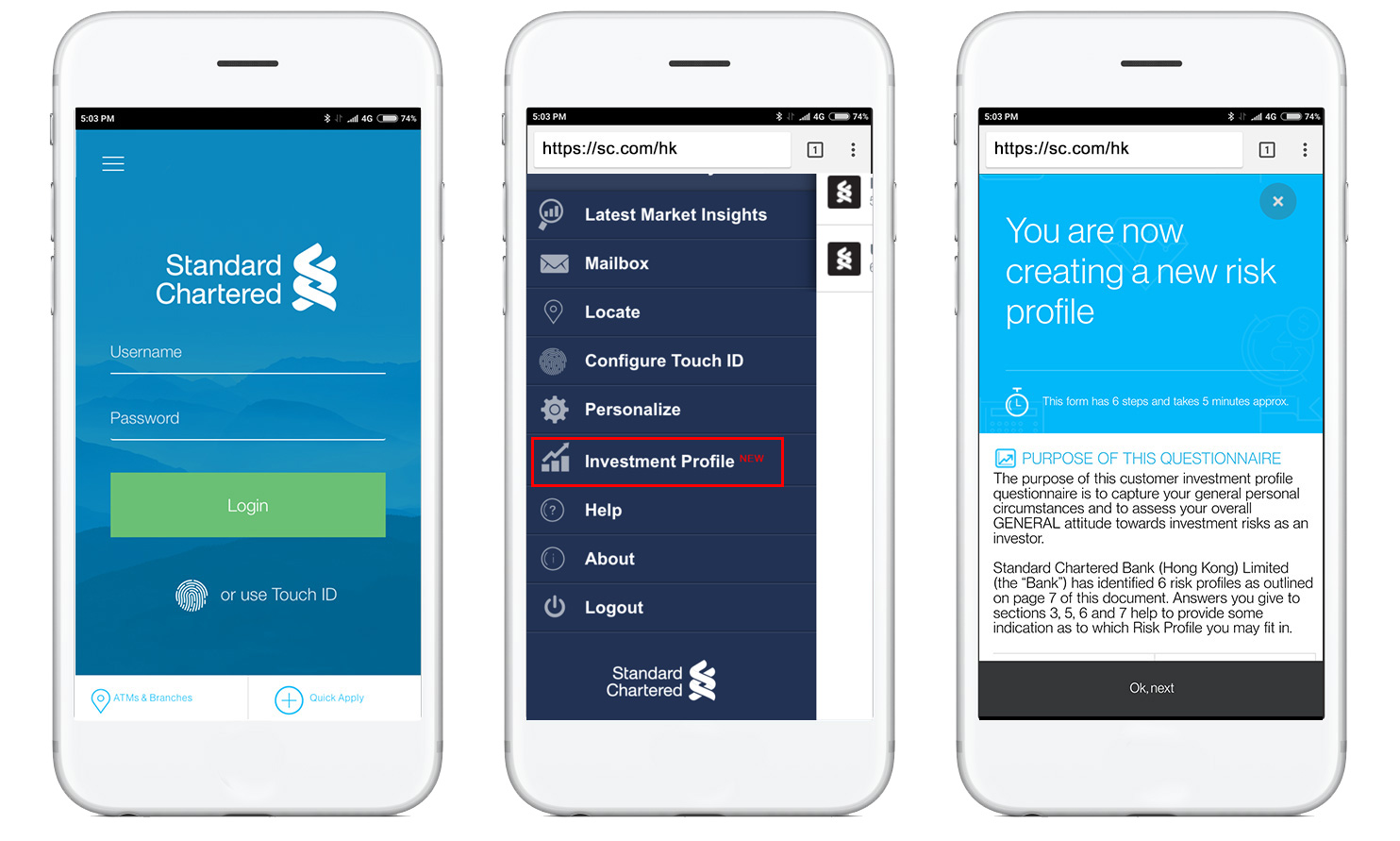 3. Download the Questionnaire
You may download the questionnaire, complete and submit it by post to P.O. Box 68383 Kowloon East Post Office. We will post the completed "Customer Investment Profile" and your risk profiling result to you in due course.
4. Visit a Branch or Call Us
You are welcome to visit your nearest branch and complete the "Customer Investment Profile" questionnaire in person with our staff. Alternatively, you can call any of our branches or your Relationship Manager to arrange completion of the questionnaire by phone.
Important Note:

- Investment involves risks. This webpage is for your reference only. It does not constitute any invitation or recommendation of any product.
- Having a "Customer Investment Profile" will be a prerequisite for investors and for us to assess suitability of all investment subscriptions / switch-in transactions*. Therefore, please remember to complete the questionnaire before investing to avoid any inconvenience.

*excluding securities trading and the transactions conducted via Online Unit Trusts.