Apply for a mortgage loan online and receive HK$500 supermarket voucher!
Apply Now
Step 5: Choose the right mortgage
Compare the benefits of our different mortgage plans and choose the right mortgage to suit your needs:
Your Situation:

With cash on hand and
have regular savings

First-time home buyer or
with limited budget
(cannot afford a 40%
down payment)

Can afford to
manage fluctuations
in the repayment
amount
Prefer a more stable
repayment plan

Have an existing
mortgage with
Standard Chartered
or other banks

Recommended
Mortgage Plan:
HIBOR Mortgage
Plan
Prime-based
Mortgage
Key Benefits:

Maximise your
interest savings

Greater financial
flexibility

Interest rate
that stays on top
of the market
More control over
your interest expenses

Adjusting to your
changing needs

▼

▼

▼
▼

▼

Have the interest earned from your deposits offset your mortgage expense by reducing the Mortgage Loan outstanding principal


Borrow up to 90%
of the property value,
making a wider range
of properties affordable

Save interest by
enjoying a low interest
rate when the HIBOR
market rate is low
Enjoy a more
stable interest rate

Lower your payments,
pay off your loan faster,
consolidate your debts
or free up funds

More Details »
More Details »
Prime-based Mortgage
Enjoy more control over your interest expenses.
Fixed instalment or tenor
The interest rate for prime-based mortgages will not vary much from month to month.
HIBOR Mortgage Plan
Capture opportunities to save on interest when the market rate is low.
The mortgage interest rate is based on the Hong Kong Interbank Offered Rate ("HIBOR"), with a capped limit that gives you rate protection in case of fluctuations
HIBOR periods of 1, 3 or 6 month(s) are available
Upon each interest rate renewal, a lower mortgage interest rate will be set automatically by comparing the HIBOR-based interest rate and the interest rate cap on the maturity day of the HIBOR fixing period.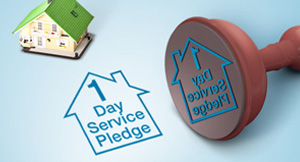 1-Day Mortgage Preliminary Approval
Get a quick assessment of your formal mortgage application in just one day; you will receive up to HK$500 if we do not deliver as promised.
Contact Us
Leave your contact details and we will be in touch as soon as possible.
Call Us
Call our Mortgage Masters for further information.
2886 4686
Locate Us
Visit the branch nearest you.