Especially in current trying COVID-19 times, third-party endorsement means a lot to us, and helps us keep focused, even in tough periods. We were thrilled to be recognised as the most awarded organisation this year, sweeping awards across sixteen categories.
Winning these awards further fuel our passion to do more, to do better and to do everything that it takes to give the best to our customers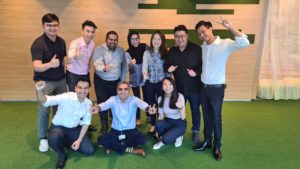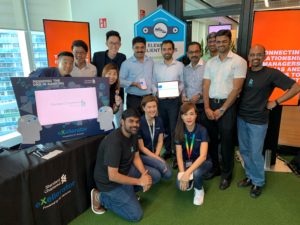 Competing against more than 200 nominations, our Standard Chartered Private Bank also won several awards for its innovative and forward-thinking wealth of services and transforming the banking experience for its clients.
Our vision is to transform the existing online experience for Private Banking clients. We feel honoured to be recognised for our progress so far
Here are the awards Standard Chartered won at the Digital CX Awards 2020:
Winner: Outstanding Customer Experience for Financial Inclusion
Highly Acclaimed: Best Customer Experience - Social Media
Highly Acclaimed: Best Employee Experience
Winner: Best Private Bank for Customer Experience
Winner: Best Digital Customer Experience in Private Banking
Highly Acclaimed: Best Product or Service Innovation
Highly Acclaimed: Best Use of Technology for Customer Experience – Overall
Highly Acclaimed: Outstanding Digital Customer Experience – Account Opening
Highly Acclaimed: Outstanding Digital Customer Experience – Customer Onboarding
Highly Acclaimed: Best Digital Customer Experience in Retail Banking
Highly Acclaimed: Best Customer Experience in Islamic Banking
Winner: Best Customer Experience in Takaful
Winner: Best Customer Experience in Islamic Banking
Winner: Excellence in Net Promoter Score
Winner: Best Client Onboarding Initiative
Highly Acclaimed: Best Customer Loyalty Program
Highly Acclaimed: Best Customer Experience – Credit Card
Highly Acclaimed: Best Digital Customer Experience in Wealth Management
Highly Acclaimed: Best User Experience - Mobile
Winner: Best Digital Customer Experience in Retail Banking