Back in April, we launched our USD50 million COVID-19 Global Charitable Fund to help communities across our markets get the support they need through the pandemic, with USD25 million allocated for immediate relief efforts and the remaining USD25 million for long-term economic recovery.
So far, we have donated or pledged USD21.1 million of the USD25 million committed for emergency relief to 114 organisations across 42 countries. This includes USD10 million donated to Red Cross* and UNICEF to provide urgent medical support and protect and educate vulnerable children across markets in Asia and Africa.
The remainder of the fund is being allocated through our markets. Charities and NGO partners are being selected based on their understanding of local needs and their ability to provide rapid support to individuals and communities.
Donations have been focused around some key themes including: supporting frontline healthcare workers with personal protective equipment (PPE) and other support services; funding medical equipment and testing; supporting services for vulnerable groups, such as food provision, housing assistance, visits and advice; enabling health and hygiene communication; and helping young people to continue their education.
Below are just some of examples of the initiatives we're supporting across our regions:
Europe and Americas
In the UK, colleagues helped determine where donations should go and chosen charities include St John Ambulance, which provides critical staff to support the NHS on the front line, and the Royal National Institute of Blind People (RNIB) to help blind and partially-sighted people access sight-loss advice services and its helpline. Commenting on our donation, Matt Stringer, CEO at RNIB, one of the UK's leading sight loss charities, said: "We want to ensure the millions of people with sight loss across the UK stay safe and feel connected during the pandemic."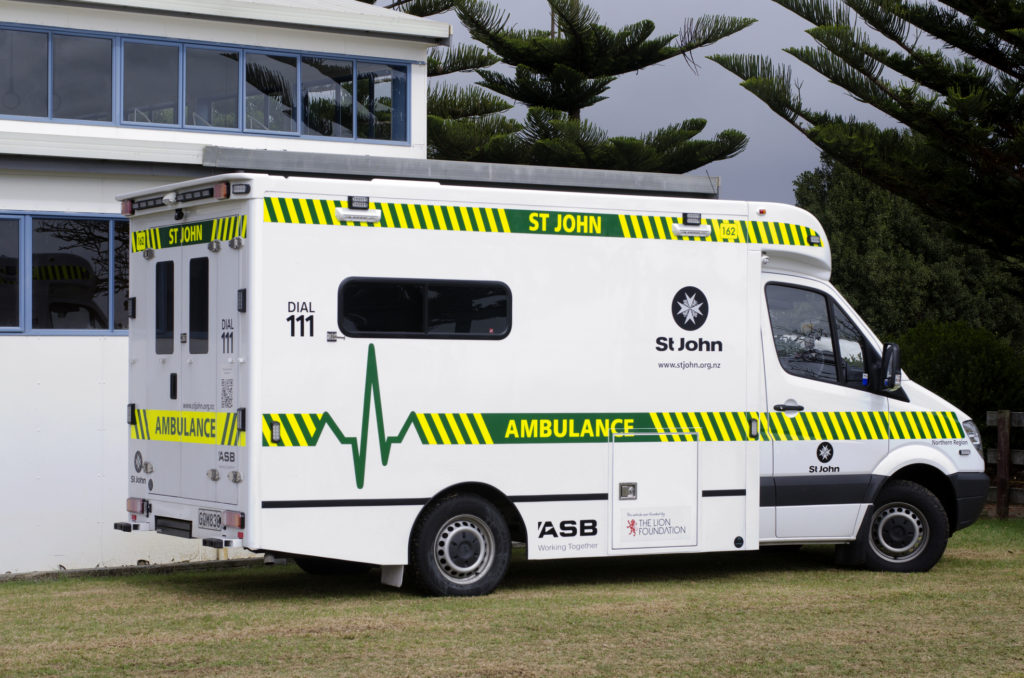 In other parts of Europe, funds were donated to leading French philanthropic network Fondation de France to support caregivers, researchers and help the most vulnerable, and the Aircraft Leasing Ireland Initiative, a direct PPE procurement scheme for the Irish Health Service Executive and healthcare charity. In Poland, our donation to the Fundacja Wielka Orkiestra Swiatecznej Pomocy will fund the purchase of PPE such as masks, aprons, gloves, sanitisers, and life-saving medical equipment for hospitals.
In the US, funds pledged to the Community Food Bank of New Jersey and the New York-based Citymeals on Wheels will provide nutritious food to vulnerable families and elderly people directly to their homes or through mobile pop-ups. Beth Shapiro, Executive Director, Citymeals on Wheels in New York, said: "This generous and critical support will help us to deliver 450,000 shelf-stable emergency meals to more than 40,000 elderly New Yorkers during the pandemic and maintain our normal meal delivery services."
Meanwhile, our emergency relief donations to the United Way of the Bay Area (UBWA) in San Francisco and United Way of Greater Houston in Texas will help provide meals, housing assistance, transport, medical services and emergency childcare for those in need.
Africa and the Middle East
More than half of the Group's USD10 million donation to Red Cross and UNICEF will provide urgent medical support and protect and educate vulnerable children across Africa and the Middle East.
USD3.55 million has gone to Red Cross for urgent medical support in Pakistan, Botswana, Cameroon, Kenya, Nigeria, Sierra Leone, South Africa, and Tanzania. Dr Simon Missiri, Regional Director for Africa, at the International Federation of Red Cross and Red Crescent Societies, said: "Our volunteers are the frontline responders, and these funds will help address some of the most urgent health and socio-economic impacts faced by the most vulnerable people."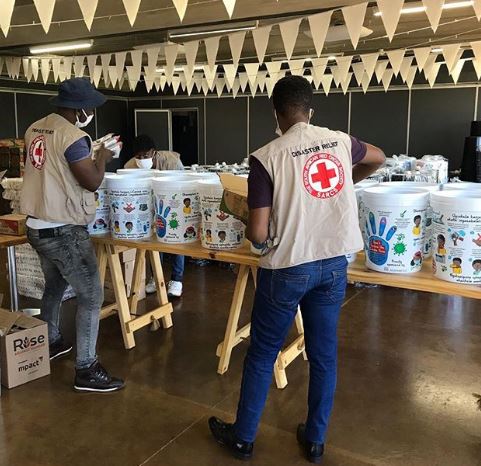 Meanwhile, USD3.25 million has been donated to UNICEF for the immediate protection and education of vulnerable children in Pakistan, Cameroon, Côte d'Ivoire, Ghana, Kenya, Tanzania, Uganda and Zambia. Gary Stahl, Director, UNICEF Private Fundraising and Partnerships Division, said: "In any crisis, the young and the most vulnerable suffer disproportionately. This pandemic is no different. With the majority of the world's children living with some form of pandemic-related movement restrictions, our work has never been more critical."
Other funds have been pledged and donated to local organisations across the region. For example, in Bahrain, we have pledged support to the Migrant Workers Protection Society to contribute to baskets of food and necessities for more than 12,000 migrant workers affected by the pandemic. A donation to Water Aid in Zambia has helped make water tanks and soap available in public places, such as markets and bus stops, and supported local communication to promote hand washing.
ASEAN and South Asia
As part of the Group's USD10 million donation, USD3.2 million has been shared between Red Cross* for urgent medical support in Bangladesh, Myanmar and Sri Lanka, and UNICEF, to protect and educate vulnerable children in Bangladesh, Laos, Myanmar and Nepal.
Other donations in Bangladesh are supporting NGO BRAC to provide food to 5,000 low-income families facing COVID-19 lockdown and the SAJIDA Foundation, to fund the 15-day isolation and treatment cost of COVID-19 patients at hospital in Narayanganj, the epicentre of the coronavirus in the country.
In Nepal, our donation to Pasang Lhamu Foundation is providing immediate relief and recovery for Nepalese mountain communities that rely heavily on tourism for their livelihoods.
In Vietnam, we have pledged to support several charities including Aide et Action, which provides health and hygiene kits, and educational support, for children from ethnic minorities.
In Indonesia, we have donated funds for machines and kits for COVID-19 testing, and for Halodoc, a health technology platform that is providing rapid COVID-19 tests to high-risk communities. We have also helped fund sleeping pods so healthcare workers can get a good sleep between shifts.
In Malaysia, our donations go towards ensuring the continuation of learning for underprivileged students nationwide during this uncertain time. Together with our partners, Teach For Malaysia and WOMEN:girls, we are providing support by giving out devices with internet connection for online distance learning and support educators in bridging the learning gap between the underprivileged community and their wealthy peers. The donations are expected to impact over 6,000 students nationwide.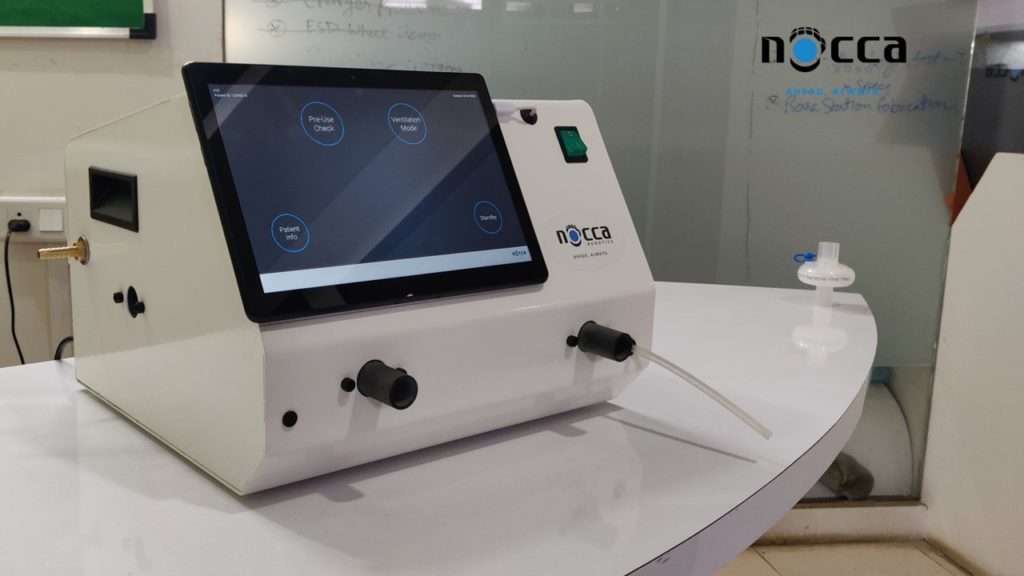 In India, our donations are helping to develop an affordable and portable ventilator prototype being produced by the Indian Institute of Kanpur. With our partners, we are providing food, basic essentials and hygiene kits to more than 1.2 million people, particularly migrant workers and people with visual impairment and their families. Donations to the National Centre for Biological Science (NCBS) have helped fund free testing and will contribute to testing kits that can be produced locally at scale.
Schools have been closed nationwide in many of our markets, and we want to ensure that no child is left behind in the learning process. As well as financial donations, in Brunei, Indonesia, Malaysia and Singapore, we have donated laptops and access to internet connections to enable children from low-income families to continue with home-based, online learning.
Greater China and North Asia
In China, our donations to the Shanghai Charity Foundation and the Fosun Foundation helped purchase medical equipment and support front-line staff with PPE and will provide post-epidemic mental health support to Hubei local communities.
In Hong Kong, our colleagues and clients have joined forces to support communities living in subdivided housing units via the Hong Kong Council of Social Service. In addition, a donation of laptops is benefiting children from 400 underprivileged families to catch up on their learning online.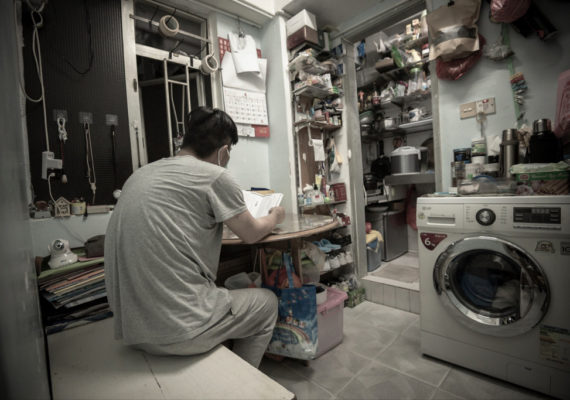 In Korea, we've helped the Community Chest of Korea provide 'Cheer Up Boxes' containing masks, thermometers and hand sanitisers to welfare centres across the country and medical supplies for medical staff. Our donations are also aiding small social enterprises affected by the pandemic.
In Taiwan, together with the Taipei Parent's Association for the Visually Impaired, we have developed the 'Stay well to fight COVID-19' campaign aimed at more than 300 disadvantaged girls and people with visual impairment. They have been receiving food, as well as support with daily needs, mental health, fitness and guidance on how to purchase masks online.
In Japan, donations have gone to the Ashinaga Foundation to provide financial aid so that 6,500 orphaned students can continue their studies and the Nippon Foundation to fund temporary accommodation facilities for COVID-19 patients and health workers.
*Red Cross is an umbrella term for the British Red Cross and International Federation of Red Cross and Red Crescent Societies (IFRC).
Lead image photo credit: © UNICEF/UNI187041/Noorani