Automation spurs female-led business to global growth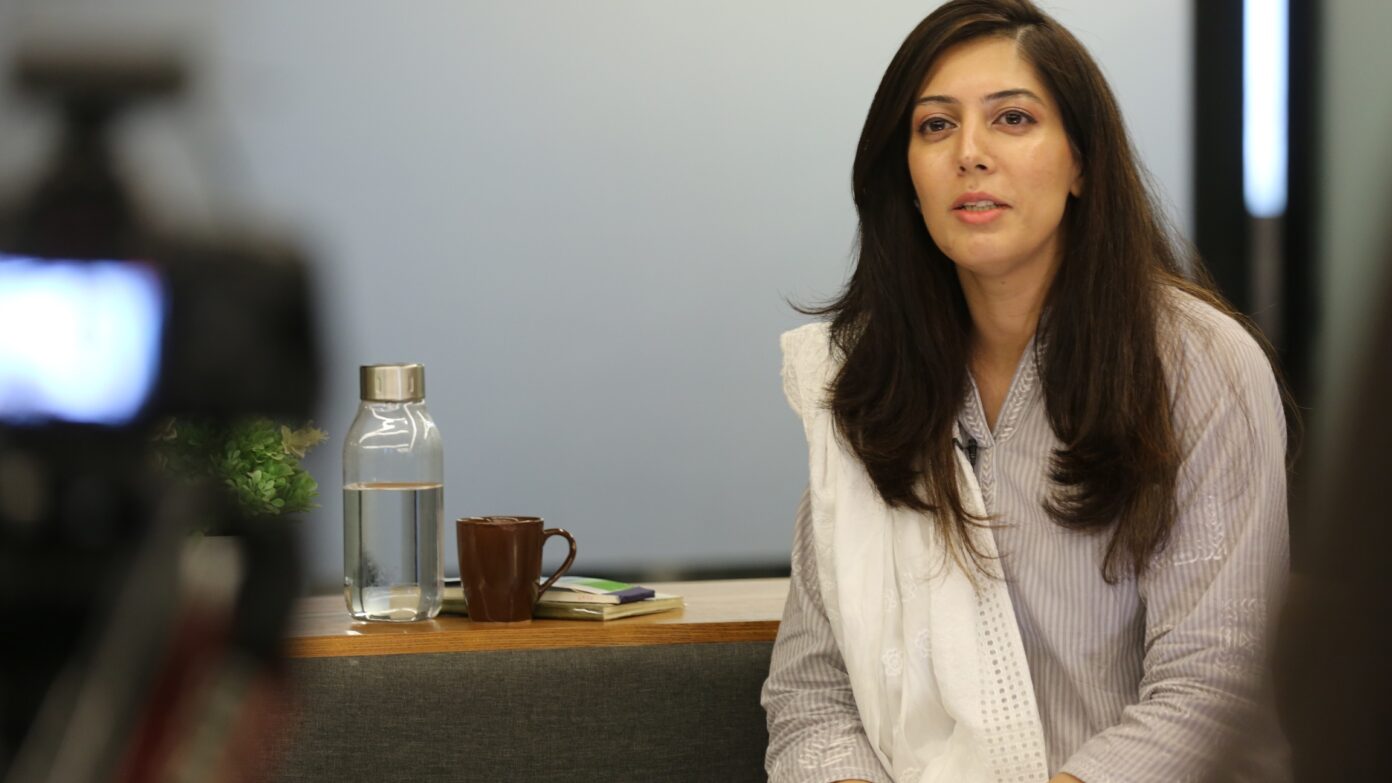 A start-up founded by Sadaf in her kitchen in Pakistan is now a global organic skincare brand after she received training, mentorship and a seed grant from the Futuremakers' entrepreneurship programme – Women in Tech.
Sadaf's life-changing business journey began after the birth of her second child. She noted how women often put off their care after childbirth and that it's common for babies to have skin problems like her son, who had dry skin.
Turning to her kitchen for a solution, Sadaf began developing natural skin and healthcare products for children and adults in 2016. She launched Skin Deep International and created a Facebook page with the help from her husband. Within two weeks her company had orders of over PKR200,000 (~USD1,000).
Getting out of a business rut
Nearly three years later, in April 2020, Sadaf enrolled in the Women in Tech programme – a partnership between Standard Chartered Pakistan and INNOVentures Global. It supports female-led businesses enabled by technologies with financial support, mentoring and skills enhancement.
Skin Deep International was successful, generating monthly revenue of over PKR1 million (~USD5,000) when Sadaf joined the programme. Amid COVID-19 challenges, Sadaf realised she had to take the company from in-store placement to eCommerce delivery to survive the pandemic and expand her business on the digital platform.
Tech-enabled transformations
The programme training and mentoring gave Sadaf renewed self-confidence, enhanced skills and exposure to her business's potential. By the time she graduated, she was doing about five times more business than when she started the company.
Sadaf said: "Being a female founder of a beauty brand, I was pleasantly surprised to see that there is an institution that could assist me in accelerating my venture. I felt this programme could nourish my skills and abilities and help me realise the true potential of Skin Deep."
Sadaf became one of the seven finalists in the Women in Tech programme and was awarded a PKR1.5 million (~USD7,500) grant. From November 2020 until July 2021, Sadaf utilised the grant to run the modernisation project in which she wholly revamped and automated her production processes. The technology investment allowed her to improve turnover tenfold compared to the start of the project.
"Don't think twice!" Sadaf urges women
Sadaf said to other women contemplating the programme: "Don't think twice! Our gender is quick to point out what we don't have rather than focus on what we bring. Go ahead and apply for this opportunity. You should bring to the table less doubt and more confidence in yourself and your business. I know I did!"
The effect of the tech investment and acquisition of new skills has boosted Sadaf's confidence. Sadaf also exceeded her grant objectives – net profit increased by 212% – and recently began exporting her products globally.
Futuremakers by Standard Chartered
Our global initiative to tackle inequality by promoting greater economic inclusion, supports young people from low-income communities to learn new skills and improve their chances of getting a job or starting their own business.
Since 2019, Futuremakers programmes have reached more than 671,000 young people across 41 markets.
2022 Futuremakers Forum
The 2022 Futuremakers Forum will be held virtually on 6 – 7 July. The focus for the forum is 'Lifting participation through financial inclusion.'
This year, we aim to put young people in the driving seat – together we will determine the financial products and services young people want and need in order to unleash their full potential.
Register now for the event!
COVID-19 Global Charitable Fund
We have raised more than USD57 million for the COVID-19 Global Charitable Fund to safeguard our communities through emergency relief and support vulnerable young people over the course of economic recovery.
Learn more about our funding and its allocation.