Banking the future of global business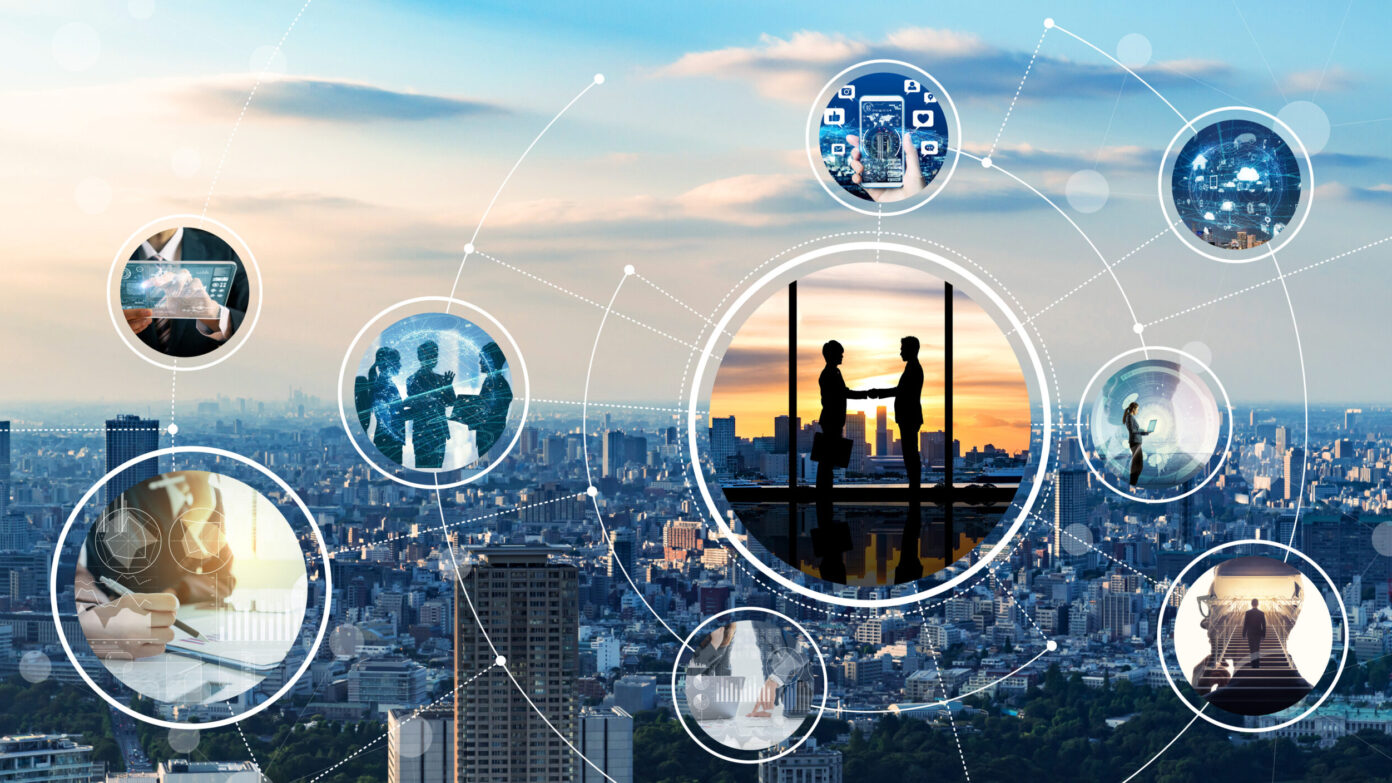 Pictures of cargo ships queuing up outside ports in the U.S., Europe and Asia throughout October paint a sorry picture of global commerce. But despite the dislocation caused by the global pandemic, the prospects for Asia's trade bring some hope.
Within the region, USD5.3 trillion of global trade passes through the 10 member states of ASEAN each year via sea lanes – it is a huge contributor to global trade flows – and businesses in the economic bloc stand to gain substantially by taking part in international trade. According to our research, Singapore's exports could grow almost 8 per cent year-on-year from now until 2030, with total sales overseas in 2030 hitting nearly USD700 billion. Add in almost USD535 billion for Vietnam, USD 500 billion for Malaysia, and nearly USD350 billion for Indonesia over the same period, and that's a healthy USD2 trillion piece of global exports.
Innovate to grow
With the businesses and individuals that make up these trade ecosystems today operating in a global marketplace that is increasingly online, enabled by digital platforms and connected across multiple borders, it's clear that banks must commit fully to supporting the transition to digital economies.
ASEAN, with its 650 million people creating a growing consumer market, shows a determination to embrace the digital economy and enable innovation. This has resulted in the creation of new digital banks like the recently announced joint venture between NTUC Enterprise and Standard Chartered in Singapore.
For a global bank that also serves some of the world's largest companies alongside regional and national champions, SMEs and micro businesses, that means a client base representing the full ecosystem of global supply chains.
And they, too, require a consistent digital experience, 24/7 and worldwide, so they can buy and sell in multiple jurisdictions, gain timely access to solutions like trade finance and working capital, build financial resilience, provide employment and consequently drive growth in business. 
Our mission to become the world's leading digital banking platform for our corporate clients, delivering a consistent experience whether they are in Singapore, Shenzhen or Sri Lanka, is making solid progress.
Large corporate clients are already using online portals. Our Straight2Bank platform offers real-time access to cash, trade finance and financial products on the go, across 40 markets of which many are in ASEAN. This technology also allows us to introduce new products and services faster (halving the time-to-market) and onboard corporate clients digitally – something that has been much less common in corporate and wholesale banking over the last decade than the consumer world.
In another cascade from the tech sector, our core banking engine for these clients is already on the cloud in some markets, and many more of our applications are on their way to being cloud-based. This means we can innovate faster and deploy solutions for our clients in multiple markets rapidly.
Making global trade more sustainable
Sustainability is a crucial imperative for companies of all sizes if we are to meet our global Net Zero targets. Our new Sustainable Trade proposition provides companies with the advice and solutions they need to progress along their sustainability agendas, in ASEAN and across our footprint. We also offer a supply chain benchmarking tool, which companies can use to 'health check' the sustainability of their supply chains.
Partnering for growth
In some cases, the best solution might be looking outside. We partnered with Linklogis, China's largest supply chain financing provider, to expand our services to the deep tier suppliers – those vital smaller companies down the supply chain – who use the platform.
Then in a genuine disruption of today's trade finance model, we extended that partnership to a new Joint Venture, Olea, which matches suppliers' financing needs with liquidity from investors seeking a compelling alternative asset class linked to the real economy.
Looking across Asia, we're leveraging technology to address growth pain-points of more than 50 million MSMEs in India that employ over 100 million people, representing 30 per cent of India's GDP. Solv, a B2B marketplace, facilitates end-to-end transactions between verified buyers and sellers across India, offering revolving payment terms. Solv goes beyond finance to provide access to growth-enabling services such as professional accounting and HR which, independently, these small businesses would not be able to afford. We plan to expand the service to more markets where it could be of use, starting with Kenya.
What's next?
Banking is being reinvented every day to meet the changing needs of customers. The industry has been disrupted by the rise of fintechs, interrupted by the global pandemic, and invigorated by greater demand for sustainable finance and investments.
We're prepared to take thoughtful bets on the future. Instead of building monolithic businesses, we're focused on increasing the interconnectivity between different ecosystems. All of which brings us back to those cargo vessels: the shipping industry is tackling inefficiency through SGTraDex, the platform that tracks trade flows and securely shares data among supply chain ecosystem partners, led by Singapore's Infocomm Media Development Authority and the Alliance for Action on Supply Chain Digitalisation, in collaboration with banks including Standard Chartered.
This typifies Asia's role at the heart of so many digital, supply chain and sustainability trends and it inspires us every day to harness, through our global network, the power of scale on behalf of our clients in the region.
Back to ASEAN