Fanta ran a farming business in Makary in Cameroon. She sold rice, sorghum and okra in Nigeria. It was a successful enterprise that supported Fanta and her seven children and supplemented her husband's income as a driver.
However, after the terror group Boko Haram attacked a village Fanta was visiting, the family realised their lives were at risk. They fled to Kousséri, a city 95 miles from their home village. Fanta relied on her trade in Nigeria but could no longer travel for business, as the border between Cameroon and Nigeria was closed because of the COVID-19 pandemic.
COVID-19 puts the family livelihood at risk
Fanta had lost money and goods when she left Makary, where she'd been selling her produce. With the border closed due to COVID-19, her business travel couldn't continue, so she stopped trading.
The income brought in by Fanta's husband was not enough to meet their needs, so a friend had to step in and host the family for eight months.
Fanta says: "We lost everything and had to start over again. It wasn't easy to eat and send the children to school. Every day, I was obliged to go to the market to take cereal for credit to resell and have a little profit."
Normality was slow to return post-pandemic, but things began to improve after Fanta and her family rented their own house and later bought a small plot of land on the city's outskirts.
Recovery support kickstarts Fanta's business
In February 2021, Fanta enrolled in the Futuremakers' recovery project, delivered by the International Rescue Committee and funded by the Standard Chartered Foundation. She joined the Village Savings and Loan Association (VSLA) – the first time she had participated in such activities.
As a VSLA member, Fanta took part in training from the IRC on entrepreneurship and saving, including how to set up a business plan. Within nine months of joining the VSLA, she had saved USD3 a week and received USD109 to set up a small business.
With her savings and the IRC's support, Fanta bought a bag of groundnuts, which she transformed into paste and pulp to sell. Fanta also bought corn, sugar and other condiments, which she tied into bags to resell outside her house. Later, she added macaroni and oil.
Fanta says: "My husband has a low, irregular income, and I contribute most to the family expenses. Thanks to the business's benefits, I also bought bricks to build the fence of our house. My husband was proud and appreciative, and I am proud that things are improving."
Family continues to gain from business growth
Thanks to her increasing profits, Fanta is financially empowered and no longer needs to take from her capital to support the family. She can support her family and provide necessities that will protect their future, such as buying a bicycle for her two children to get to school on time.
Fanta says: "My major wish is that my children are free from poverty, continue their education and are fulfilled. My challenge is to have enough capital to develop my business further and contribute to the growth of my family."
Although Fanta would like to return to Makary to restart her farming business, the security situation is too uncertain. She adds: "In general, I am satisfied. Thanks to the VSLA, I have access to loans and can support my family. Things are going well here in Kousséri, and we are settled."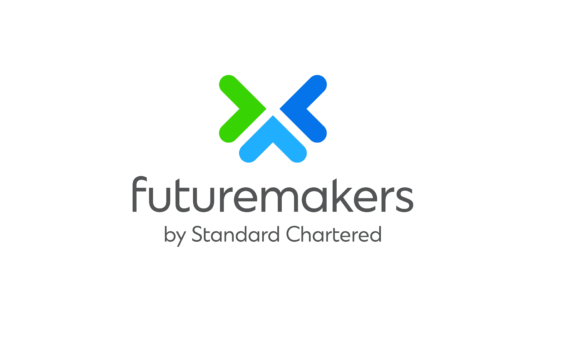 Futuremakers by Standard Chartered
Our global initiative to tackle inequality by promoting greater economic inclusion, supports young people from low-income communities to learn new skills and improve their chances of getting a job or starting their own business.
Since 2019, Futuremakers programmes have reached more than 849,000 young people across 43 markets.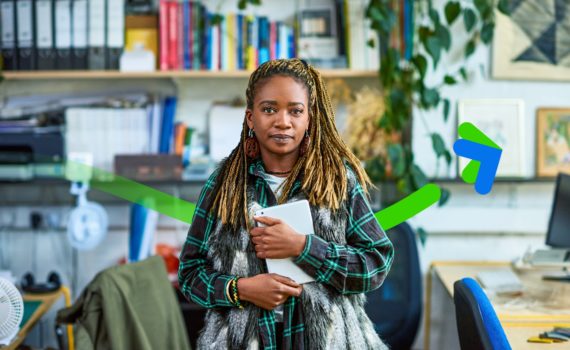 2022 Futuremakers Forum
The Futuremakers Forum was successfully held virtually between 6 – 7 July 2022 with the focus of 'Lifting participation through financial inclusion'.
Download the insight papers to learn first-hand from our young Futuremakers participants about their big ambitions, the problems they are facing and some of the solutions that are needed to lift participation in an inclusive economy.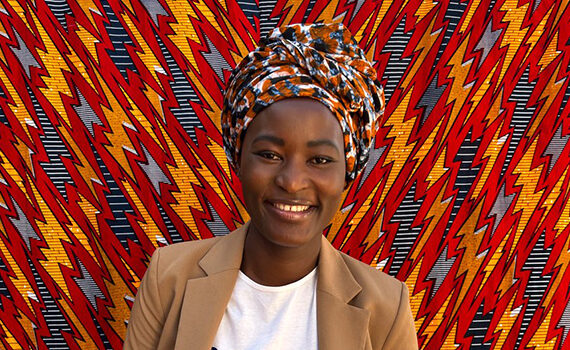 Lifting Participation
We're determined to transform the lives and communities of people across our markets by unleashing the financial potential of women and small businesses. Between 2019 and mid-2022, Futuremakers has supported more than 35,000 young women through entrepreneurship projects in 29 markets.
Watch Naom, a female entrepreneur supported by Futuremakers in Kenya, tell us about her biggest challenges, ultimate goals and lessons learned.