"The art of life lies in constant adjustment to our surroundings," wrote the Japanese scholar Kakuzo Okakura over a century ago. And those words still ring true today. The need to adapt has never been more urgent, particularly for small and medium sized enterprises (SMEs).
Luckily, SMEs are well placed to showcase ingenuity in the face of crisis. Clearer lines of communication and flatter hierarchies mean that ideas are quickly surfaced from the whole team. Plus, decision making rests in a smaller group, so new initiatives or processes can be rolled out.
It's no wonder that so many stories have emerged about SMEs finding creative workarounds to lockdown challenges. Like Necker's Toyland, a small toy store in the US that now lets children FaceTime the owner as he browses the store for them. Or Orange Esports Café in Malaysia, which had to shut down its physical gaming cafes. It now offers home rental of PCs through a new partnership with the computer manufacturer Logitech.
We've collected some examples of how SMEs across the world are thinking differently about their businesses in our new reality and hope this serves as inspiration for how you can quickly adjust and adapt.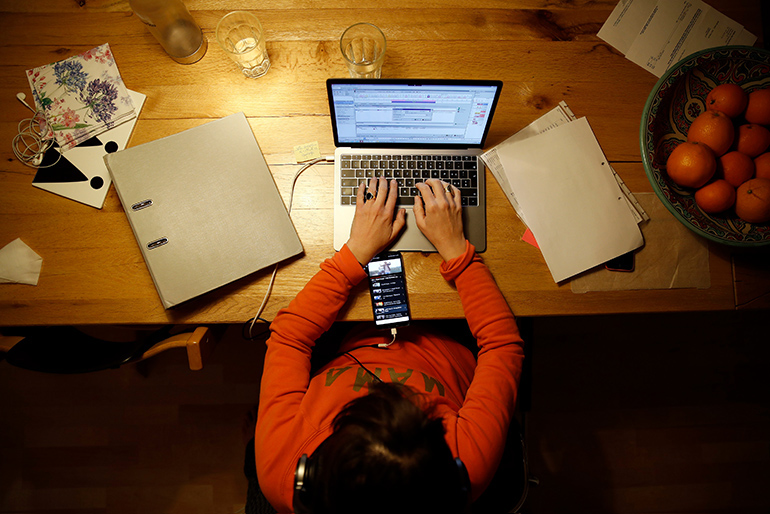 Uncover hidden talents
Did you know that aquafaba (the liquid for canned chickpeas) can be used as an egg substitute in mayonnaise? As supply chains become disrupted and supplies on grocery shelves dwindle, home cooks are getting creative.
Apply this flexible mindset to your teams, and you'll see results too. So don't be shy in asking your teams if they have skills that can help solve your problems. Does your head of accounting moonlight as a vlogger in their spare time (and can help edit your upcoming YouTube ad while working from home)? Let them experiment with a project in a new space. Suddenly, you're boosting internal talent development, and allowing your workforce to upskill, even as they get used to remote working. 
Everyone in your organisation can be a valuable resource to help you through the challenges.
Expand your generosity (and your offering)
While these are difficult times, there have been heartening stories to come out of the pandemic. Even while at home, people have found ways to better the world. Such as the now-100-year-old WW2 veteran, Captain Tom Moore, who raised just under GBP 33 million for the UK's National Health Service by walking laps of his back garden to celebrate his centennial year.
If you have the resources, this can be an opportunity for your business to give back to the community too, perhaps by offering discounts and giveaways to healthcare workers. Or, combine charity with exciting new collaborations. In Australia, the delivery service Jimmy Brings worked with an office supplier to deliver both drinks and toilet paper. For every roll sold, AU1 is donated to UNICEF.
Giving back is not only good for the community, it helps you reach new audiences and foster loyalty. It's also a great opportunity to forge new long-lasting partnerships and experiment with fresh offerings.
And goodness, it turns out, can spread. Recently a Ghanaian WW2 veteran, Private Joseph Hammond, also started walking his city in a bid to raise money for frontline workers across Africa. Speaking of how he was inspired by Captain Tom Moore, Joseph told CNN, "I sat quietly and thought over ... his achievements and thought why not, if he has done it in Britain […] I can do it myself." Joseph, it's worth noting, is 95 years old.
We're also undertaking initiatives to give back around the world. Our team in South Korea, for example, raised funds to buy and pack "cheer up boxes", filled with healthcare essentials, for underprivileged children. And in Singapore, we've raised USD1 million to help the local community respond to COVID-19.
Cutting costs doesn't have to mean cutting corners
When it comes to saving money, smaller long-lasting changes can be more effective than a one-off lump sum. During lockdown, some households are finding that the small savings they make from not commuting or lunching out every day are adding up fast.
That goes for businesses too. There are many small ways to reduce expenses. And even the smallest changes can make a surprising difference. In the 1980s, the head of American Airlines suggested removing a single olive from every passenger's in-flight meal. Some of his team may have raised a sceptical eyebrow at this idea but it saved the airline USD40,000 a year. It shows that whatever your business size, there is a way to cut waste. And for leaner, smaller-margin businesses like SMEs, those savings can represent a sizeable chunk of your capital.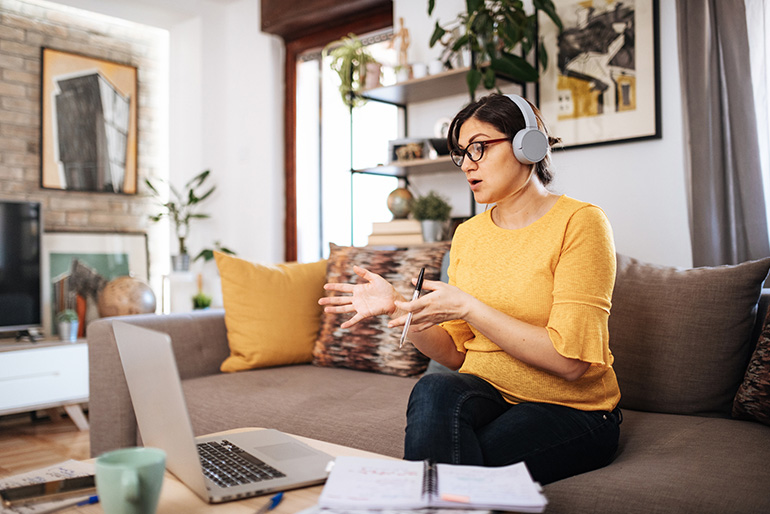 Remaining connected when staying apart
For businesses, this is a chance to connect with customers — and for them to see your human side. Your digital channels can reveal not just your promotions, but your challenges and hopes. Show how you've been adjusting or post a video with heartfelt thanks to your clients. It all makes a difference to brand loyalty.
In fact, a survey by social media software provider Sprout Social revealed the majority of consumers feel more connected to a brand when its CEO and employees post about the company on social media. That connection can have an impact on your bottom line. In the same survey, 76 per cent said they would buy from a brand they are connected to (over a competitor) and 68 per cent would recommend that brand to a friend.
The moral of the story? Open up on your channels and start building relationships — because today's buyer doesn't just want a good product, but a good connection too.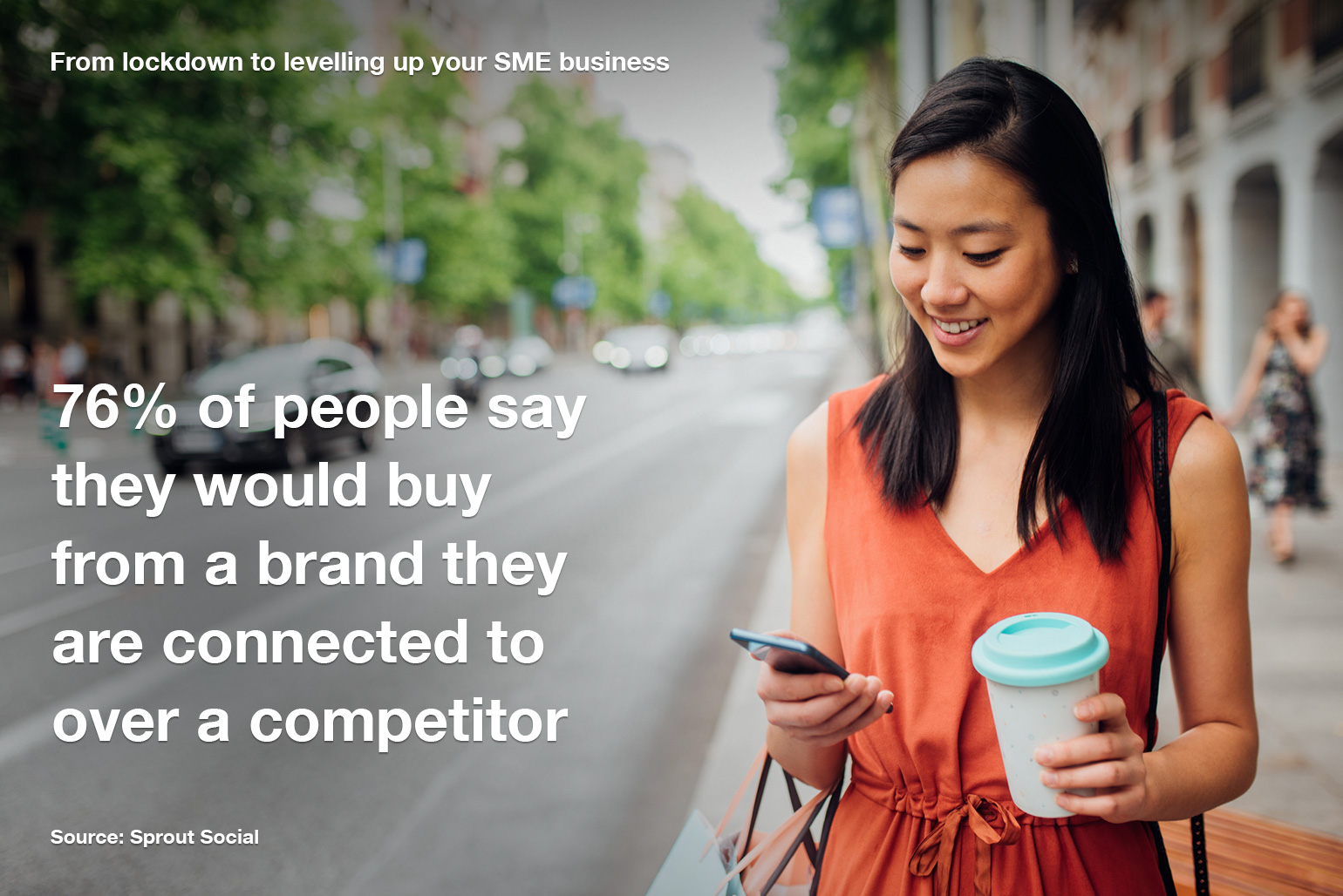 Ask for help when you need it
As Rajeev Chalisgaonkar, our Global Head of  Business Banking says, we have arrived at a "moment of truth". Not just for businesses, but for those in a position to help. That's why, among other things, we rapidly introduced relief measures for companies, ranging from short-term payment deferrals to interest-only payments, and stayed connected with local governments and regulators to participate in local lending schemes.
"Our highest priority," says Chalisgaonkar, "is to help our SME clients sustain their business during this period."
Discover more about how we are helping our clients to thrive and survive amid COVID-19