Board of Directors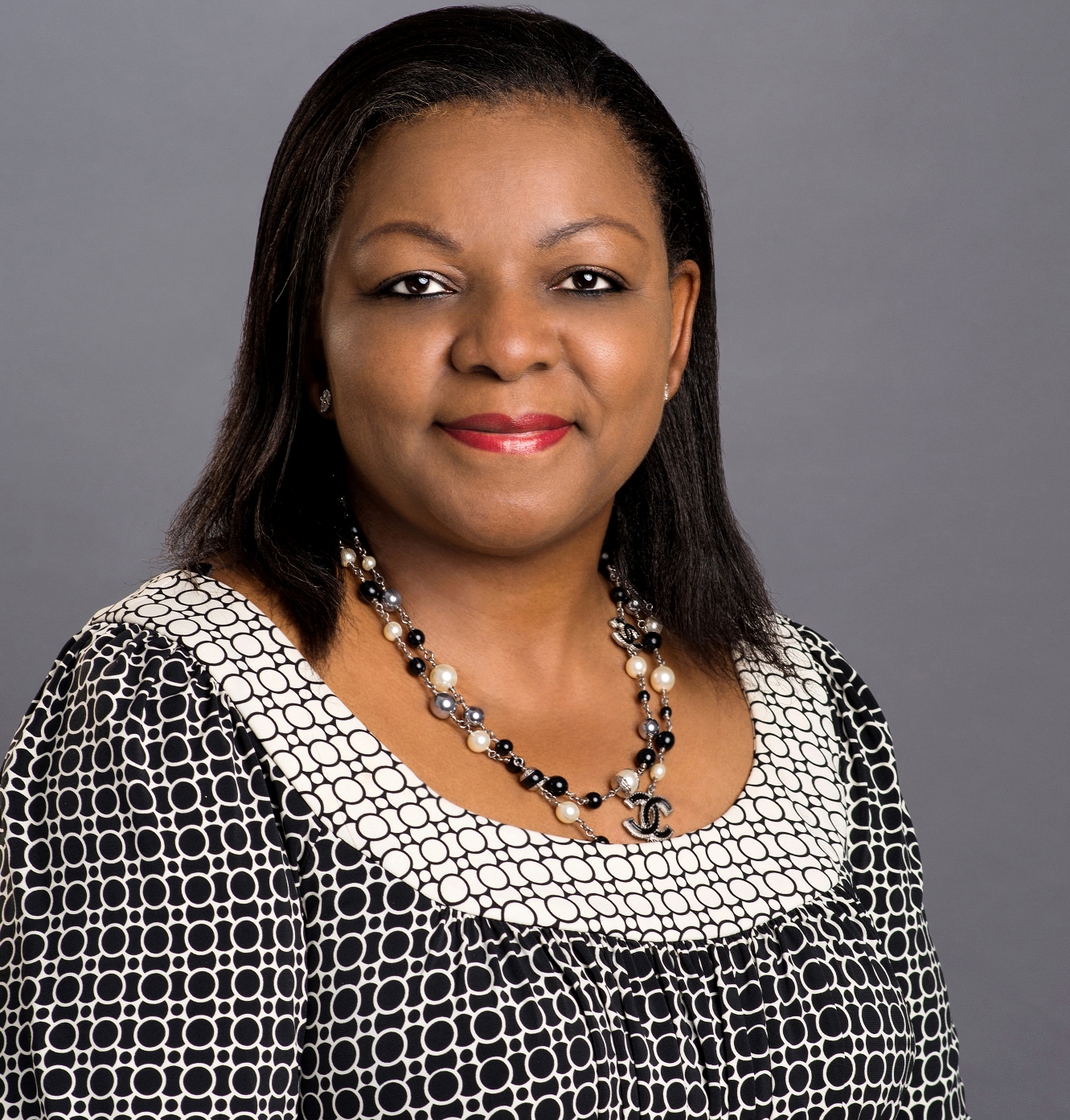 Bola Adesola, Chief Executive Officer
Bola Adesola was appointed Managing Director and Chief Executive Officer of Standard Chartered Bank Nigeria Ltd in March 2011. Mrs. Adesola has over 25 years banking experience. Prior to joining SCBN, she was an Executive Director in First Bank of Nigeria Plc. Previously, she was Managing Director of Kakawa Discount House, Nigeria. She also worked in Citibank for 9 years in senior leadership roles in Nigeria and Tanzania.

An alumnus of Harvard Business School and Lagos Business School, she also holds a Law degree from the University of Buckingham, UK and was called to the Nigerian Bar in 1985.

Bola is an Honorary Fellow of the Chartered Institute of Bankers Nigeria and sits on the Board of the Financial Markets Dealers Association having served in various capacities in developing the Nigerian Money Market, the Interbank Settlement Systems and the Discount House subsector. Bola also chairs the Central Bank of Nigeria Bankers' Sub-Committee on Women's Economic Empowerment. She is a member of the Nigeria National Competitiveness Council, which was inaugurated by the President of the Federal Republic of Nigeria in 2013 and was recently appointed the first female Vice President of Lagos Business School Alumni Association (LBSAA).
---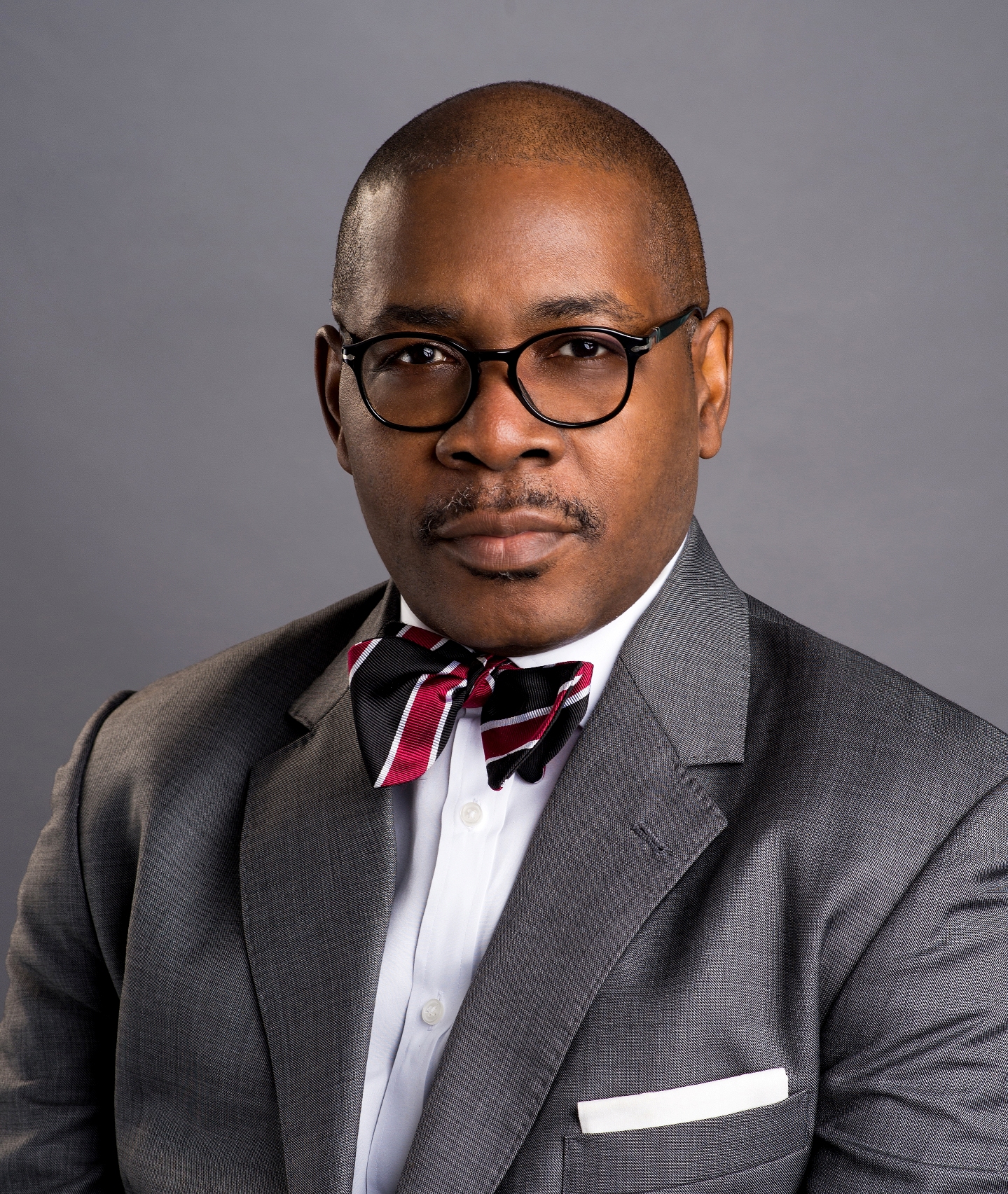 Adesola O. Adepetun
Adesola "Sola" Olajide Adepetun was appointed to the Board of Directors of Standard Chartered Bank Nigeria Limited in April 2014 as an Independent Non-Executive Director. A legal practitioner by profession, he is a named partner in the prestigious law firm, Adepetun, Caxton-Martins, Agbor & Segun, with 30 years experience in provision of advisory services to many international companies on foreign investment laws, corporate establishment and accreditation issues, the Nigerian licensing regime and general strategic alliances in the Nigerian oil & gas industry. He also advises on petroleum taxation, industry and general business compliance and commercial matters ancillary to oil and gas corporate activities. Sola is a graduate of the University of Lagos and has an LLM from the University of London: London School of Economics and Political Science. He is an Associate Director of the African Institute of Petroleum and a member of both the Nigerian Bar Association and the International Bar Association Section on Energy & Natural Resources Law. He was also a member of the Oil & Gas Sector Reform Implementation Committee of the National Council of Privatisation. Sola has been awarded a number of accolades in various international directories, including Chambers Global (2002-2005, 2007-2008, 2010-2012) and Euromoney (2007).
---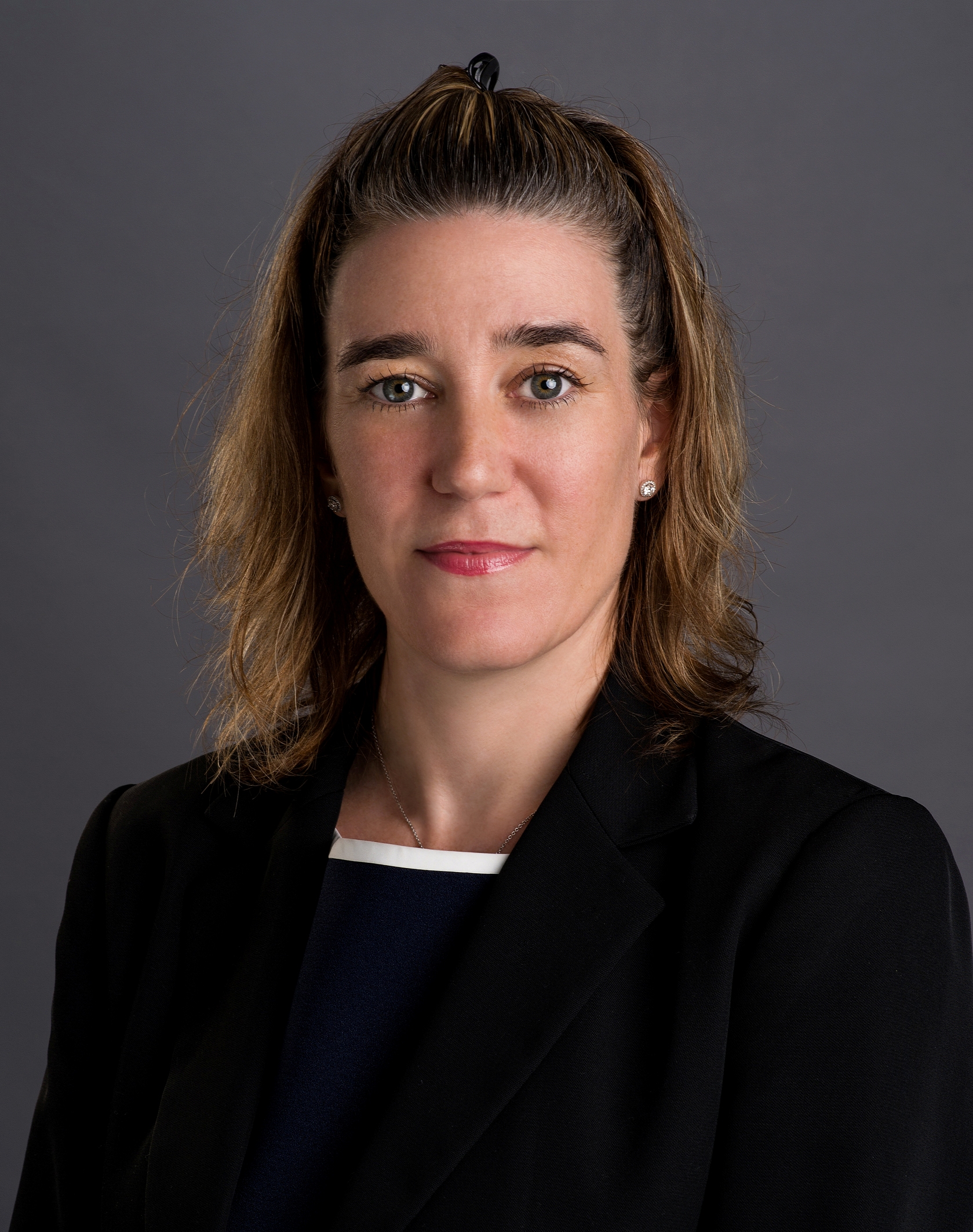 Louise Vogler
Louise Vogler is currently Regional Credit Officer, Africa for Standard Chartered Bank. She is responsible for the credit risk management of the Corporate, Institutional and Commercial client portfolios in the Africa region.

Louise joined SCB China in 1999 and has held a number of senior roles in both Risk and Business functions in Greater China. Such roles include Regional Credit Officer, Greater China; Country Credit Officer, China & Taiwan; Unit Head, Local Corporates Hong Kong; Head of Transaction Banking China; General Manager, Shanghai Branch; Head of Global Corporate Clients, China; and Head of Sales and Credit Services, China.

Until her appointment in Africa in July 2015, Louise was also the China Country Ambassador for LWHIV.

Louise graduated from the University of Victoria, Canada, with degrees in Chinese Studies and International Business. She holds an Executive Masters of Business Administration from China Europe International Business School (CEIBS). Louise is a fluent Mandarin speaker.

In March 2008, Louise received the Asian Banker's recognition as one of the "100 Most Promising Young Bankers in the Asia Pacific and Gulf region." Louise currently sits as Non-Executive Director on the Boards of Standard Chartered Bank (Zambia) and Standard Chartered Bank Nigeria Limited.
---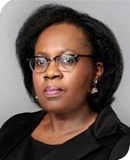 Mobola Faloye
Mobola Faloye joined Standard Chartered Bank in May 2015 as the Chief Risk Officer. Prior to joining the Bank, she held senior roles in various reputable organisations including UBS (Associate Director, Credit Risk Management), Citibank UK (Senior Operational Risk Manager), and Guaranty Trust Bank, Nigeria (Chief Risk Officer).

She is currently an Honorary Senior Member of the Chartered Institute of Bankers of Nigeria, the Chairperson of the CBN's Basel Sub Committee. She is a member of the Women On Boards UK, GARP, Institute of Risk Management (UK), and Risk Management Association of Nigeria.

Mobola has over 25 years proven management experience working supporting business initiatives and enhancing shareholder value while upholding the integrity and core standards of the institution.

She currently acts as Alternate Chair of the Executive Risk Committee; Operational Risk Committee; Financial Crime Risk Committee; Credit Approvals Committee and Credit Issues Committee. She is also a voting member of the Assets & Liability Committee (ALCO).

Mobola holds degrees from the University of Jos; Université de Bourgogne, France respectively and the Lagos Business School respectively. She also belongs to several professional associations including the Institute of Risk Management, London; Global Association of Risk Professionals (GARP); Chartered Institute of Bankers of Nigeria; Professional Risk Managers International Association (PRMIA); International Swaps & Derivatives Association (ISDA), amidst others.

She is passionate about Mentoring and Community Empowerment. She speaks English, Yoruba, French and Russian.

She is currently the Executive Director, Risk and the Executive Compliance Officer of the Bank.
---

Leke Ogunlewe
Leke assumed the role of Head, Banking in December 2016. Prior to this, he was the CEO of Standard Chartered Capital & Advisory Nigeria Limited, the Investment banking subsidiary of the SCB Group in Nigeria. He was also the Head of Corporate Finance, West Africa for Standard Chartered Bank Group with responsibility for Project Finance, Structured Trade Finance & Financial Solutions, Mergers & Acquisitions as well as Shipping & Aircraft Finance.
Leke has over 30 years' experience covering Banking Operations, Corporate & Investment Banking, Energy Banking, Capital Markets, Project Finance as well as Financial Advisory Services. He was involved in several private and public capital market issues, mergers & acquisitions and a number of Project Finance exercises for major corporate and energy transactions.
His financial services experience covers telecommunications, upstream oil & gas projects, downstream energy, infrastructure development finance, petrochemicals as well as power projects.
Other experience includes roles in UBA Group as the Group Director - Energy & Structured Finance, MD - UBA Capital, Group Director – International Banking and Head of Corporate Banking for UBA Plc. Prior to this, he served as Head of Corporate Finance Department, Manufacturers Merchant Bank Ltd (now Fidelity Bank) and with NAL Merchant Bank Limited (Nigeria's premier Investment Bank) in the Corporate Finance and International Operations Departments.
Leke holds a first and second degree in Economics and Business Administration respectively.
---
Richard Etemesi
Mr. Etemesi is currently a Non-Executive Director of Standard Chartered Bank Nigeria Limited, and also serves within the Standard Chartered Bank Group as Vice Chairman, Africa.

He has about 24 years banking experience with the Group in various capacities. He was CEO, South and Southern Africa; CEO, Kenya and East Africa; and CEO, Uganda. He also served as Chief Finance Officer and Director of Strategy in East Africa and held several other roles within the Group in Zambia, Kenya, UK, and Singapore - dealing mainly with the establishment and development of corporate banking relationships.

He has been responsible for the growth and development of the Bank's business in all the regions where he has served as CEO, and has discharged himself creditably in the respective capacities. Specifically, he has effectively coordinated the delivery of strategic and operating plans, and has further superintended the governance of the Group's activities in these regions.

Mr. Etemesi has also served as Financial Management Consultant with Coopers & Lybrand Associates, Kenya. He holds degrees in Finance and Accounting from the University of Strathclyde, Glasgow, UK and University of Nairobi, Kenya respectively.

He is married with 4 children.

---
Kyari Abba Bukar
Mr. Bukar is currently an Independent Non-Executive Director of Standard Chartered Bank Nigeria Limited.

In his capacity as Managing Director/CEO of ValuCard Nigeria (now Unified Payments Limited), he promoted the deployment and adoption of Visa products in Nigeria. Prior to this period, he served as Executive Director, E-Banking, Information Technology and Operations in FSB International Bank Plc (now Fidelity Bank Plc).

He has also held several roles such as Manager, Technical Marketing, Senior IT Consultant, Marketing Program Manager etc within the Hewlett-Packard Group in the USA.

Until recently, Mr. Bukar was the Managing Director/CEO of Central Securities Clearing System Plc, Lagos, where he has been credited with the transformation of the company to an efficient and resourceful organization. He is currently the Chairman of the Nigeria Economic Summit Group (NESG).

He is married with children.

---
Emmanuel De Groote
Emmanuel (Manu) De Groote joined the Board of Standard Chartered Bank Nigeria Limited in December 2017. He is currently the Regional Head of Compliance, with responsibility for Country, Business as well as the Financial Crime Compliance teams within the Africa & Middle East region. He is also a member of the Africa & Middle East Regional Management Team and the Region's Compliance Management team.

Manu joined the Standard Chartered Bank Group in 2011 as Head of Regional Initiatives for Legal and Compliance, MEPA and South Asia. In this role, He was actively involved in a wide range of legal and compliance issues across the Middle East, Pakistan, Africa and South Asia. Prior to his current role, Manu was the Regional Head of Legal and Compliance for Africa.

He is currently tasked with leading the Standard Chartered Group Compliance agenda in the Africa & Middle East region.

Prior to joining the SCB Group, Manu worked for more than 10 years at Euroclear, the clearing and settlement bank in Brussels, as Chief Compliance Officer, and Group Head of Legal respectively.

He is married with two children and lives in Dubai.

---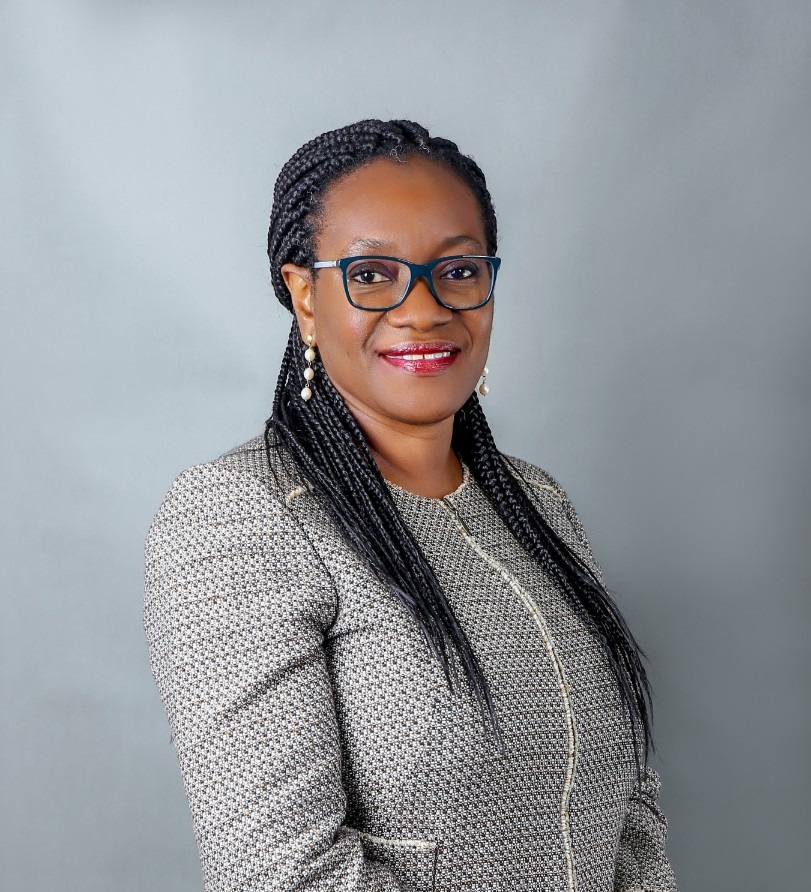 Sola Mabadeje – Company Secretary
Sola is the Head of Legal and the Company Secretary for Nigeria. She also double hats as the Head of Legal, West Africa.
Sola has over 18 years of legal experience and has spent the majority of her legal career within the banking industry. She has worked with various international and local financial institutions including Old Mutual Nigeria, Standard Chartered Bank, and Ecobank Nigeria Limited.
In her most recent appointment with Old Mutual Nigeria, Sola led the Legal, Compliance, and Company Secretarial teams. Sola previously worked for Standard Chartered Bank for over five years from 2009 to 2014.
She is a member of the Chartered Institute of Secretaries and Administrators in Nigeria and a qualified Barrister at Law, having studied at The Nigeria Law School and The University of London, Queen Mary College in the United Kingdom.
---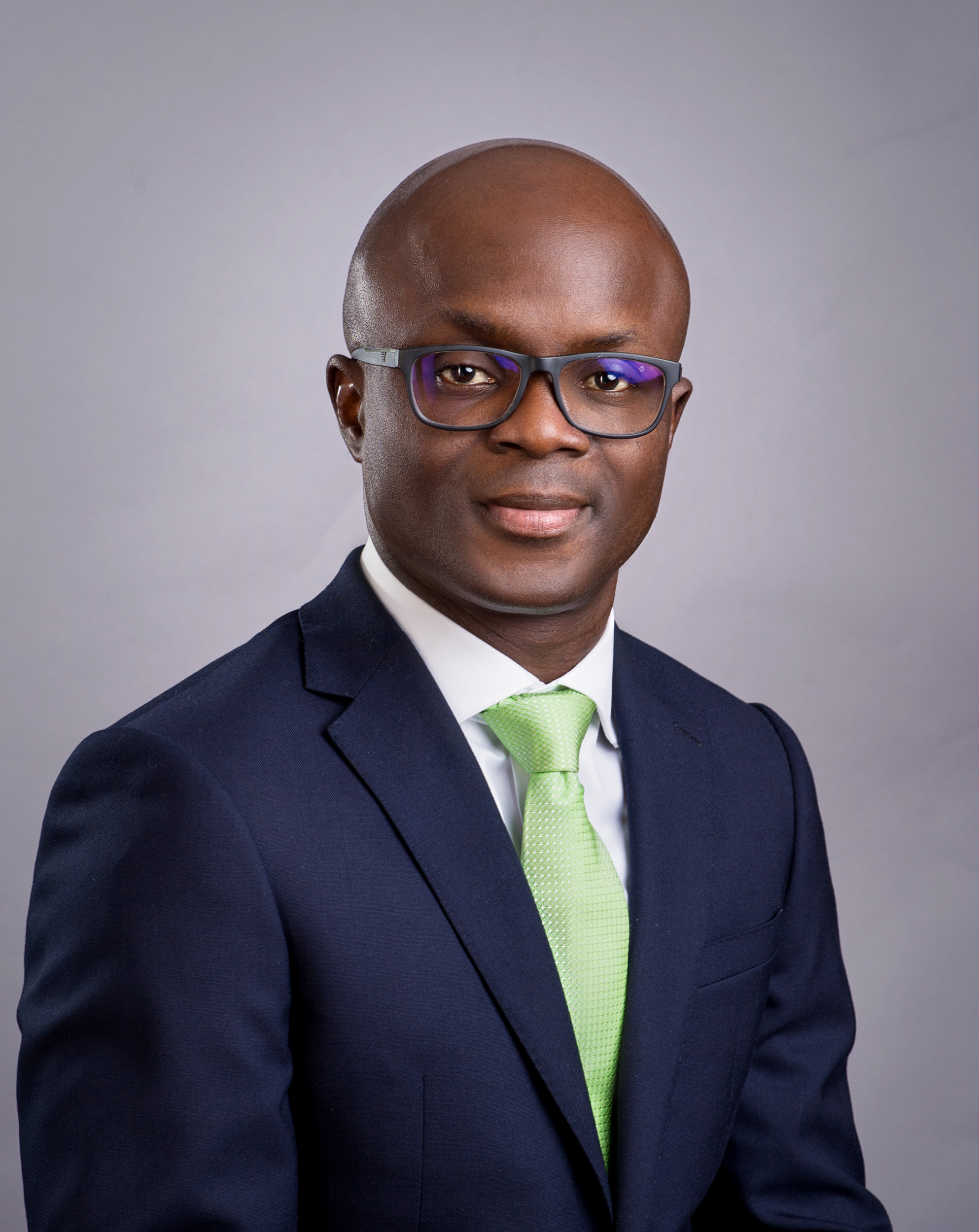 Dayo Omolokun
Dayo Omolokun is the Executive Director and Chief Financial Officer, responsible for leading the Finance function in Nigeria. As an organisational leader and key member of senior management, he balances the responsibilities of stewardship with business partnership; constantly improving shareholder value through strategy execution and business risks mitigation. He also manages investor and key regulatory relationships.
Dayo is a seasoned finance and banking professional with over two decades of multi-functional and international experience in Africa, Middle East and UK markets. In his immediate past role as Director of Financial Integration and Change Management at Atlas Mara, Dayo managed aspects of the organisation's strategy to achieve growth through mergers and acquisitions. Prior to this, he worked for Standard Chartered for 13 years in various roles in Nigeria, UK, Botswana and Ghana, during which he made specific contributions to the growth of the business as County Chief Financial Officer and executed a global acquisition and integration project at the Group Head Office. He has also been an Independent Consultant to African Development Bank on Non-Sovereign Operations (private sector investments). He trained with Arthur Andersen Nigeria (now KPMG Professional Services) rising to the position of Manager, providing audit and advisory services to Central Bank of Nigeria, Nigeria Deposit Insurance Corporation and commercial banks in Nigeria and West Africa. He was also a member of the Andersen training faculty, leading knowledge sessions in the United States of America and the Netherlands. Dayo has served as a member of national committees on Value Added Tax and Basel II implementation in two of the markets he worked, as well as being a technical resource person for the Financial Stability Board (FSB) Regional Consultative Group for Sub-Sahara Africa on Implementation of the FSB Key Attributes of Effective Resolution Regimes. Furthermore, he has been a panellist sharing views on Integrated Thinking and Integrated Reporting. He actively mentors young people.
Dayo earned an Executive MBA from Cass Business School, City, University of London (UK), and holds a Bachelor's degree in Chemical Engineering from Obafemi Awolowo University, Ile-Ife (Nigeria). He possesses chartered accounting and tax qualifications. He is married with children.
---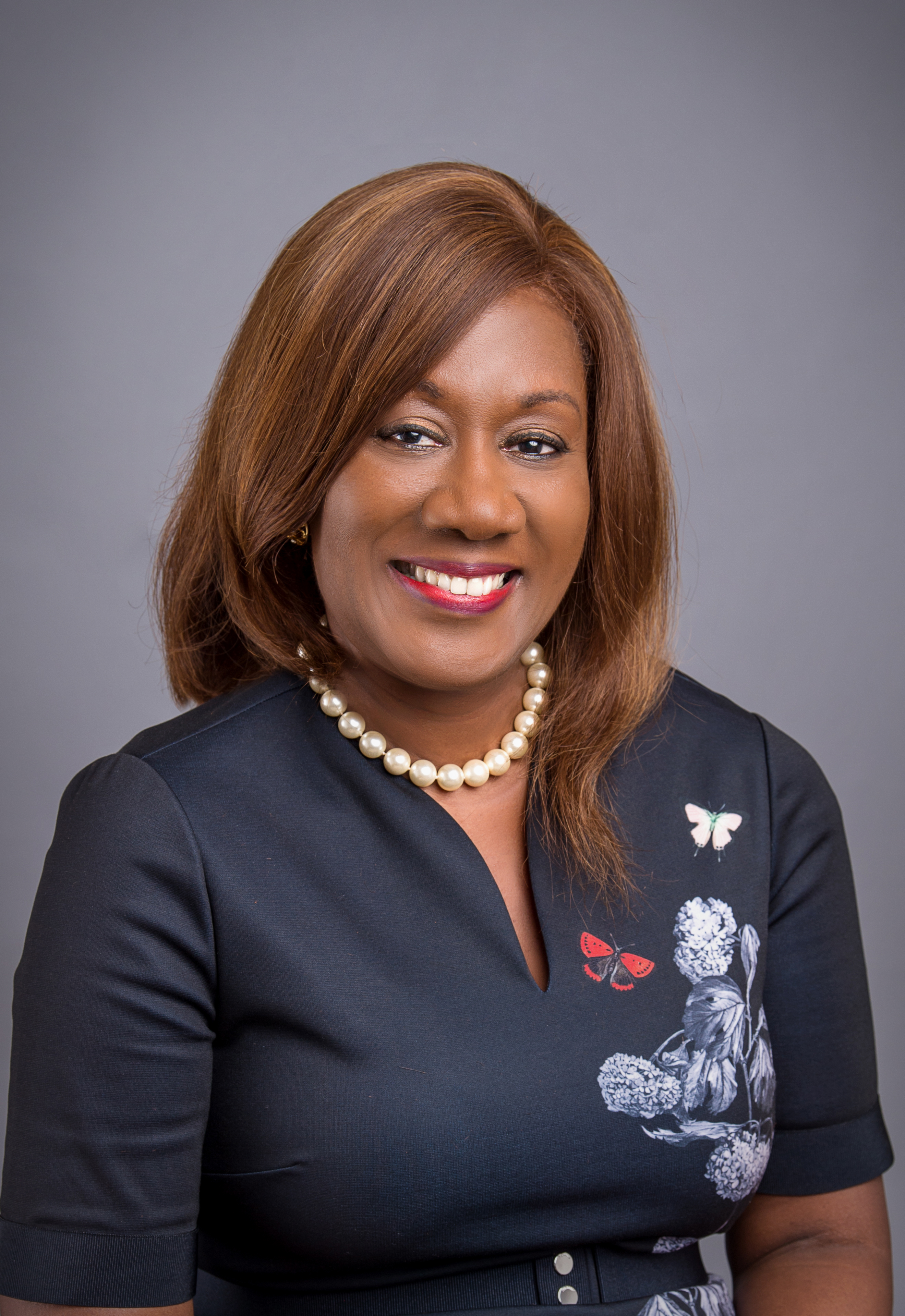 Opunimi Akinkugbe (INED)
Mrs. Opunimi Akinkugbe is currently an Independent Non-Executive Director of Standard Chartered Bank Nigeria Limited.
Mrs. Akinkugbe is a highly experienced banker with a career spanning 23 years in reputable organisations, including Stanbic IBTC Bank Plc, as General Manager and Head, Private Banking; and Barclays Bank Plc, as Regional Director (West Africa) for the Wealth and Investment Division and Chief Country Officer for Nigeria.
She is currently the Founder and CEO of Bestman Games Limited, the African distributor of customised editions of Monopoly. She is also a director at The Play Pen, House of Tara International, Financial Derivatives Company and Letshego Microfinance Bank. She is a member of the Board of Trustees of the Ajumogobia Science Foundation, a member of the Artistes Committee of Musical Society of Nigeria (MUSON), a member of the Selection Committee of the Tony Elemelu Entrepreneurship Program and a member of Lagos State Economic Advisory Committee.
She is a graduate from the London School of Economics and Political Science and has an Executive Masters from IESE, University of Navarra. Mrs. Akinkugbe is a keen gardener, loves boating, writing and playing the piano.
About Us
News & Media
Sustainability