Climate and communities: trade on a changing planet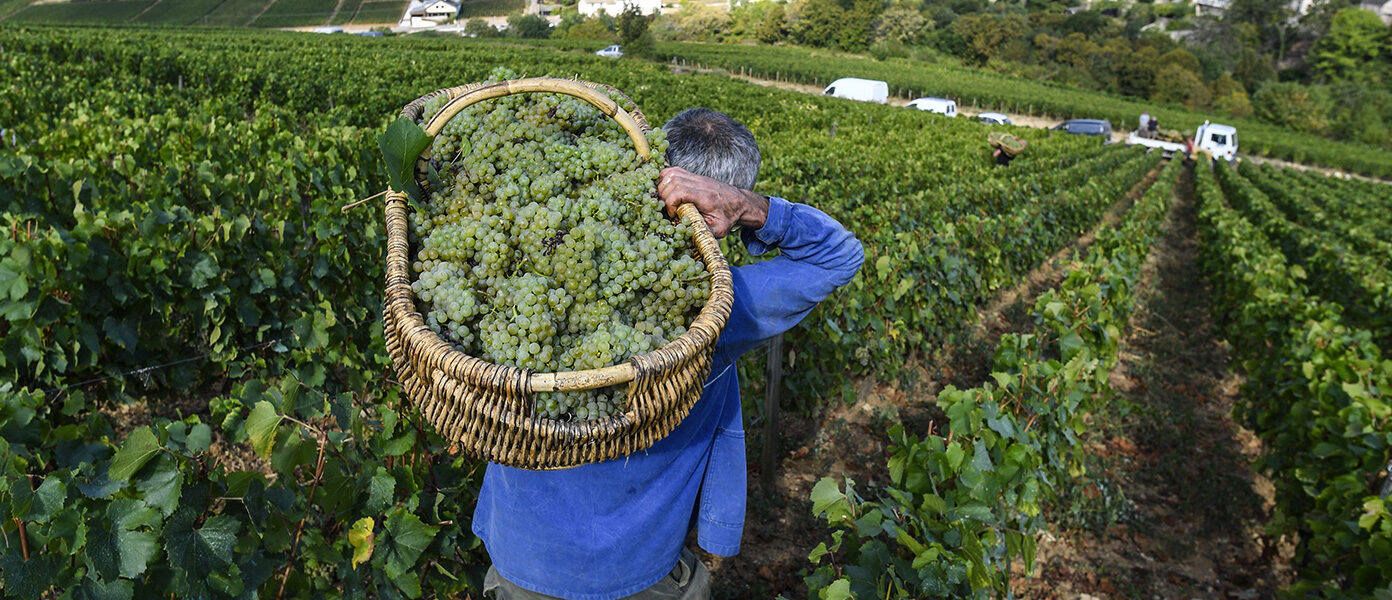 In 2019, Amnesty International asked 10,000 young people in 22 countries a question: what do you see as the most important issues currently facing the world? The top answer: climate change.
It's an issue that defines our era — one in 10 people live in an area that has declared global warming an emergency. It is also a topic with deep, sometimes unexpected links to global trade.
Flooded ports and a world without rice
As global temperatures rise, vast areas of the Arctic are melting, with just five per cent of Greenland's original coastal ice remaining. This could eventually raise sea levels by up to seven metres, catastrophically flooding cities — including key ports — worldwide.
Not only will trade flows change, but this will also affect where products can be made. For example, traditional wine-producing regions like South Africa and California are desperately searching for ways to make their crops heat and drought-resistant as they deal with disastrous weather changes. Other key crops, from rice to coffee and soybeans, could become rare commodities or even go extinct in a few decades as arable land shrinks. And it's not just plants that will wilt. Heat stress, the condition where the human body cannot work without severe physical impairment or even death, is set to become disturbingly common. Agriculture workers — of which there are some 940 million globally — will face the highest risk, according to the International Labour Organisation, further endangering the world's bread baskets. By the year 2030, the agriculture sector will account for 60 per cent of global working hours lost due to heat stress.
To move the needle on climate change disasters like this, big measures are needed. That's why we're working with clients to transition away from carbon, and to measure, manage and reduce emissions from our financing.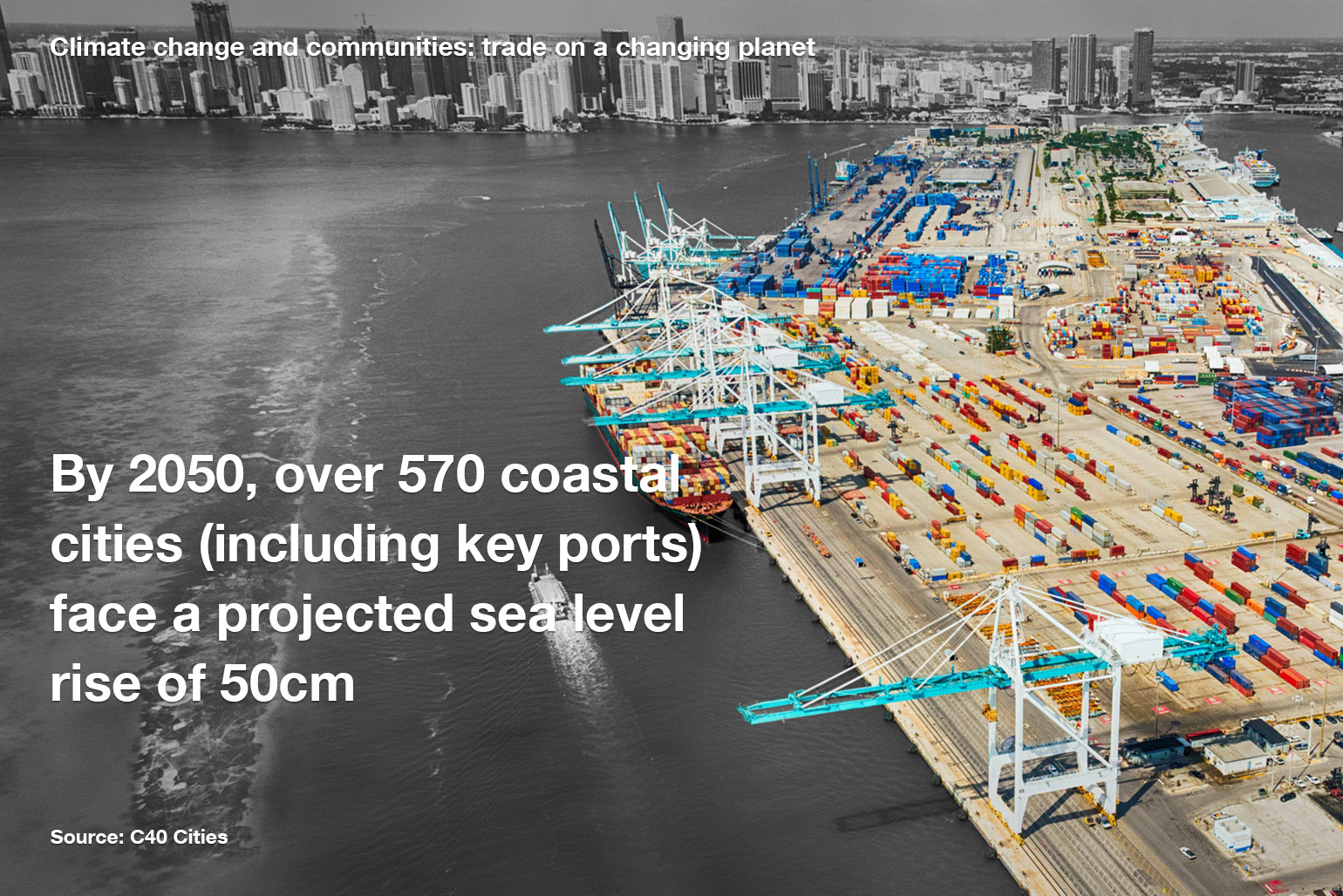 Expanding minds can lessen climate shock
When climate change affects commerce and crops, it also affects people. In many cases the biggest victims of climate change-induced natural disasters are women. Drought, for example, spikes the number of missed school days for girls (who are traditionally relegated to water-fetching roles, and who are then forced to walk much further for water), and also the number of maternal deaths.
What can be done to protect people from climate change? Education is a powerful tool, says think tank Project Drawdown. In their list of the 100 most effective solutions to fight climate change, educating girls ranked at number six (compared to electric vehicles an innovation often touted as a climate change solution, yet which sat far lower at number 26 on the list). As women's access to learning grows, female empowerment flourishes, and birth rates drop. This is no trivial thing, argues Project Drawdown, as the effect on population growth, consumption and equality can be substantial.
Find out more about women and climate change and the inspiring Ugandan student leading the way
Speaking about the list on a TED blog, educator Shabana Basij-Rasikh, who founded Afghanistan's first and only all-girls boarding school, put it simply: "When you educate a girl, you change the world — and I mean that literally."
Other simple solutions are equally powerful. As the World Bank's report The Role of Trade in Ending Poverty points out, low-tech changes in infrastructure can have transformative effects for the world's poorest. As a farmer in Laos says in the report, daily life, from sending children to school or moving products to market, was difficult until a road was built that connected them to their neighbours. "Now," he says, "cars from nearby villages can reach our villages. And we can sell our goods."
"When you educate a girl, you change the world."
But climate change can also put roads in danger, by increasing the risk of natural disasters that put vital transport arteries out of action. To take just one example, a study by NASA's Goddard Space Flight Centre, the National Oceanic and Atmospheric Administration and Stanford University notes that due to climate change, Nepal faces an increased risk of landslides of up to 70 per cent, potentially causing massive infrastructure damage.
It's time for equality
While change will not come overnight, things will remain the same forever if action is not taken. We're phasing out unsustainable practices, we don't invest in unsustainable projects such as new coal plants, and we plan to funnel USD35 billion towards financing and facilitating renewable energy by 2024.
Besides doing good for the planet, we want to help the unbanked. The United Nations notes that M-Pesa, a mobile money service popular in Africa, has helped lift two per cent of Kenya's population out of poverty. Female-led households in particular benefited from financial access, which is just one reason why we are investing heavily in digital payment innovation.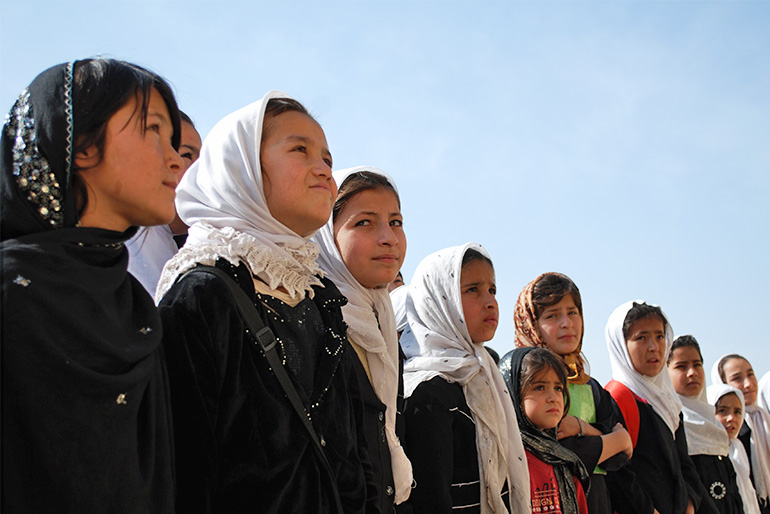 As we have already seen, good things can happen — for communities and the climate — when women are empowered. That's the main aim of our Goal programme, our global education movement for girls. Between 2006 and 2019, the programme reached nearly 600,000 girls and women, giving them the skills to be confident leaders in their community.
From kerosene to green investment
As our Opportunity2030 report notes, emerging markets account for nearly USD10 trillion in private sector investment opportunities that will support the UN's Sustainable Development Goals (SDGs). That money can fund, among other things, the vital infrastructure countries need to move goods and people more sustainably, while lifting swathes of people from poverty. Again, the ripple effect is a powerful one. Poor communities are more likely to be reliant on fossil fuels. In 2015, it was estimated that three billion people still rely on high-polluting fuels like charcoal, kerosene and dung to cook. Increasing prosperity through trade and development could help governments and communities focus on sustainability, as their levels of poverty ease.
"3 billion people still rely on high-polluting fuels like charcoal, kerosene and dung to cook"
Financial institutions can support greener development through investment by, for example, promoting sustainable banking products. In a year blighted by the coronavirus, there was a chance that cautious investors might turn away from green investment products. Instead, interest in sustainable deposits has surged. As our own Alexander Kennedy, Director of Sustainable Finance Environmental and Social Risk Management says, it is an encouraging move by corporate clients, harnessing capital that can be used to finance vital SDGs.
"No matter how hard coronavirus is hitting," Alexander notes, "there is still an urgent need for renewable power, for loans to entrepreneurs and for healthcare infrastructure, particularly in Asia and Africa." Given people still want to do good even through the most challenging of times, it looks like there is hope for a more sustainable future.
Ninety per cent of what you buy comes to you by sea. We explore why cargo ships are a vital…
From the phone in your pocket to the food you eat, trade is more than a contributor to our comfortable…
Can global trade overcome a banana pandemic, piracy and the need to ship car parts in luggage?
Discover more about how we are supporting and innovating global trade