Four hidden sides of global trade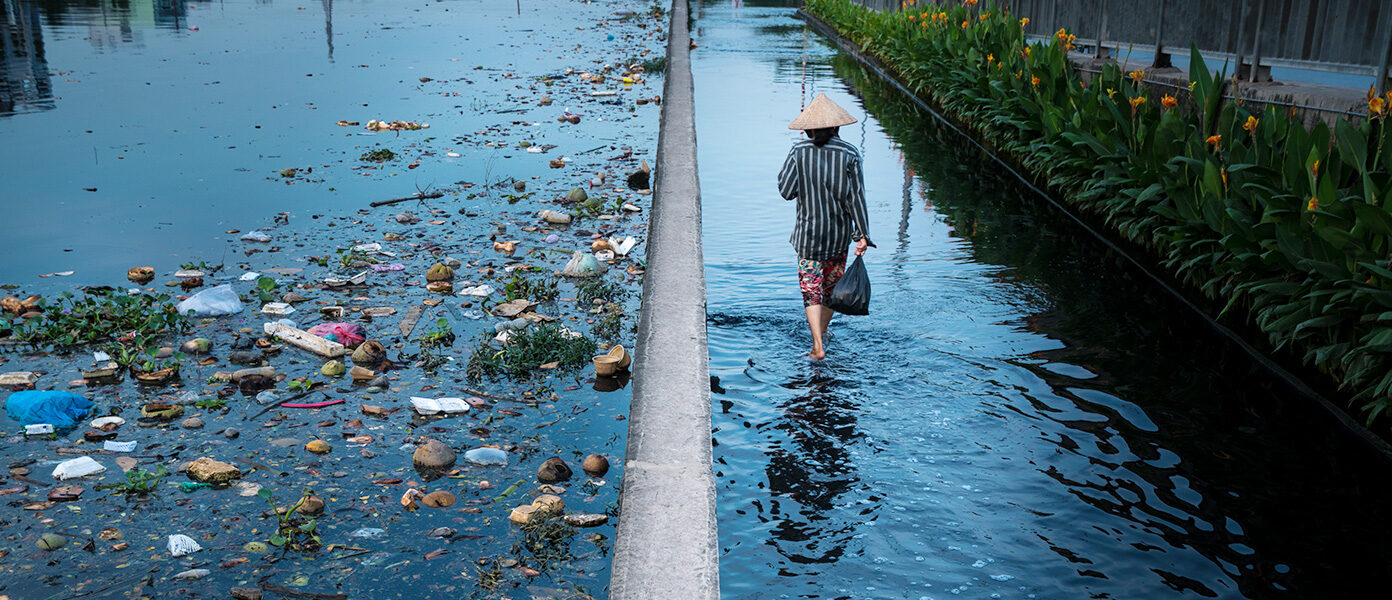 The origins of international trade can be traced back thousands of years, when prized commodities like spices and silk were painstakingly transported from one continent to another. Today, the term global trade might evoke images of cargo ships loaded with consumer and capital goods but it is so much more.
1. Take back your litter

Plastic waste, for instance, is selfishly offloaded from wealthier nations to developing countries to be processed — often in ways that are environmentally unfriendly or hazardous. The United States, for example, offshores 30 million kilos of plastic a month to other nations. Recently, however, Malaysia and the Philippines have begun dispatching these toxic, and often unrecyclable, exports back to their point of origin. In January 2019, the Philippines sent tonnes of waste back to South Korea, months after the trash arrived in the port of Tagaloan.
The reason is simple: the revenue from importing the waste is not worth the damage caused to the environment. The Philippines generates 2.7 million metric tonnes of plastic waste each year while grappling with a lack of disposal facilities. As Lea Guerrero, Country Director for Greenpeace Philippines shared in a 2019 TIME article, "Richer countries are taking advantage of the looser regulations in poorer countries." Lea pointed out that it is "more expensive for nations to process the mixed, contaminated waste themselves back home due to tighter laws".
2. Intangible assets
Plastic trash is a tangible fact of trade — what about more nebulous concepts layered into products? When you purchase a smartphone, you might think you are simply paying for a mix of hardware components. In reality, you are also paying for intangible capital like the technology that drives the smartphone, and the creative design process which defines the device's final form.
These intangibles, also classified as intellectual property (IP), contribute a significant amount to the global value chain. According to the Intellectual Property Office of Singapore, the global value of intangible assets crossed the USD60 trillion mark in 2018. No wonder leading brands can profit hugely from IP. As a reference, Apple's success and huge profit margins can be attributed in part to their elevated brand value and original IP. To ensure IP rights are adequately protected without becoming a barrier to international trade, the World Trade Organisation introduced the Trade-Related Aspects of Intellectual Property Rights (TRIPS) agreement in 1995.
Despite this, there are still elements of trade that don't respect property rights at all…
Trafficking and Trade
Discover more about the illegal wildlife industry
Read more




3. Dangerous encounters
While the world is more connected than ever, an age-old scourge remains at sea: piracy. Modern-day pirates still pose a risk to maritime transport. In April 2020, the Maritime Bulletin reported that eight armed marauders hijacked the cargo ship FOUMA as it entered Ecuadorian waters, looting several shipping containers, before fleeing in speedboats. Thankfully, incidents are in decline. Over in Southeast Asia, coordinated government naval patrols, including joint operations by Indonesia, Malaysia and the Philippines, have successfully curtailed piracy. Globally, the number of attacks (including attempts) dipped from 156 in the first nine months of 2018 to 119 for the same time period in 2019.
4. Stopping the illegal wildlife trade
Crime is present in other areas of global commerce, and not just on the ocean. While today's illicit traders are primarily focused on drug trafficking and counterfeiting, illegal wildlife trade continues to undermine conservation efforts. Between 2007 and 2014, the African savannah elephant population fell 30 per cent, many killed for their ivory which is then traded to eager consumers around the world. The illegal wildlife trade is one of the most lucrative forms of trafficking, estimated to be worth up to USD23 billion a year. Major financial institutions like Standard Chartered have taken up the fight against the financial proceeds of illegal wildlife trade.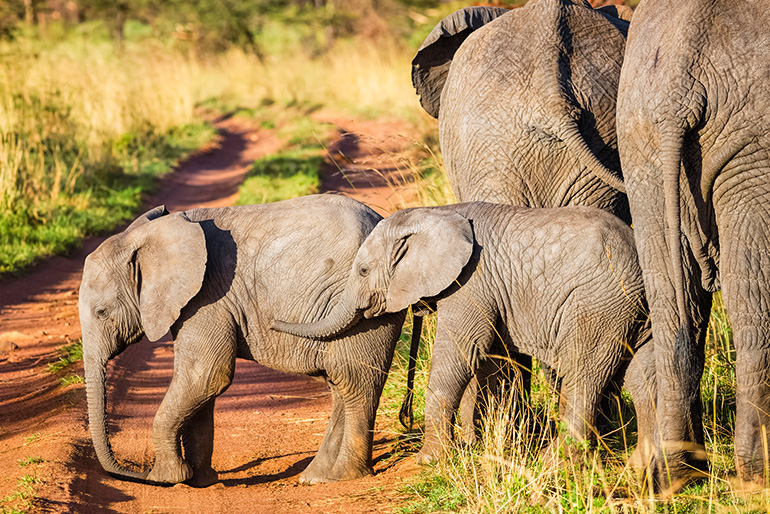 "Conservationists have worked for years to provide a first line of defence against poachers but the survival of endangered species shouldn't be left solely to conservationists in the field for they are up against a highly organised, well financed and transnational adversary," explained David Fein, our Group General Counsel. "That is why we have worked hard within our bank, with others in the financial sector, with government agencies and NGOs to disrupt and prevent this activity. No single company, government or conservation organisation can combat this global organised crime alone so we are helping to build partnerships to combat it together."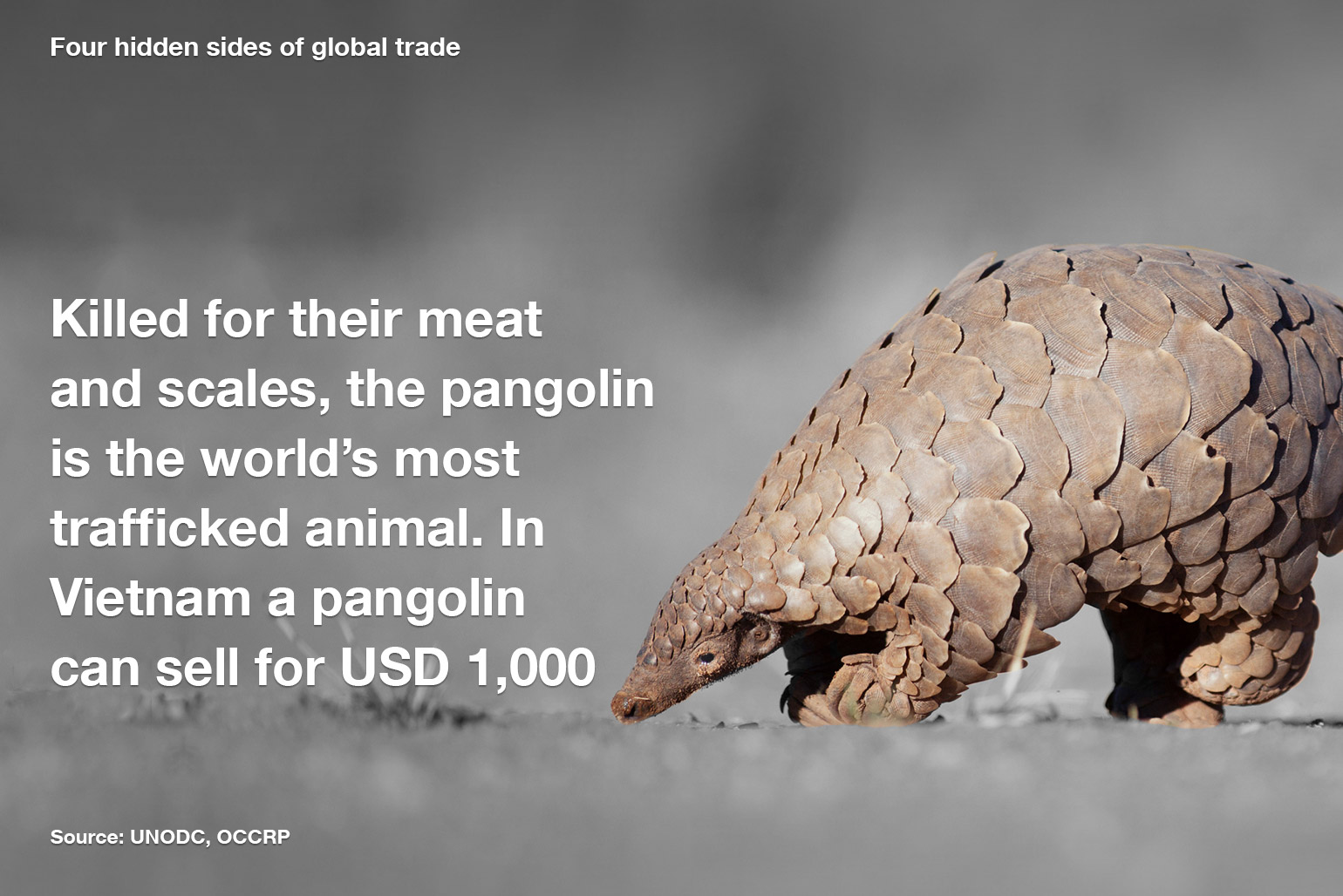 Why the supply chain needs an upgrade
While illicit traders often make the most of technology to outwit the law, legal international trade is hampered by inefficient and outdated processes across the supply chain. According to global shipping firm Maersk, a single shipment from Africa to Europe can pass through almost 30 stakeholders and more than 200 between officials and companies. Understandably, these interactions can generate massive amounts of paperwork.
The natural answer is to go digital, but it is not quite as simple as that. Attempts to curb paperwork can create their own problems. For example, scanned documents may leave data untapped, while end-to-end processes may be hindered by a lack of integration, leading to a lack of visibility on financed assets. A more effective solution, we believe, lies in creating a holistic digital platform for all stages in the supply stream. Established by leading trade banks, including Standard Chartered, the Trade Information Network (TIN), for instance, is designed to enable corporations across all sectors to submit their invoices and purchase orders digitally to banking institutions.
"A single shipment from Africa to Europe can pass through almost 30 stakeholders and see more than 200 interactions between officials and companies."
The next time you think of global trade, remember there are hidden factors and challenges tied to this vital industry. Whether it's stamping out the illegal wildlife trade or improving supply chain processes, more work needs to be done in these areas as we continue to work with trade partners and global organisations towards to a better future.
From the phone in your pocket to the food you eat, trade is more than a contributor to our comfortable…
Ninety per cent of what you buy comes to you by sea. We explore why cargo ships are a vital…
Can global trade overcome a banana pandemic, piracy and the need to ship car parts in luggage?
Our planet is warming at a dangerous rate. What impact is this having on trade, and the communities who rely…
Discover more about how we are supporting and innovating global trade