What do you do when you want to buy a car? Chances are, you'll go a car showroom and choose the one you like. Now imagine this: what if you could simply go online, pick a car, customise it, and have it delivered to you in three days? That's the futuristic scenario that Lisa Robins, Standard Chartered's Global Head of Transaction Banking, proposed as she spoke about the future of the supply chain in a conference organised by SAP last year. And it could be the way we shop in just a few years.
Here are some other ways that technology could change our shopping habits.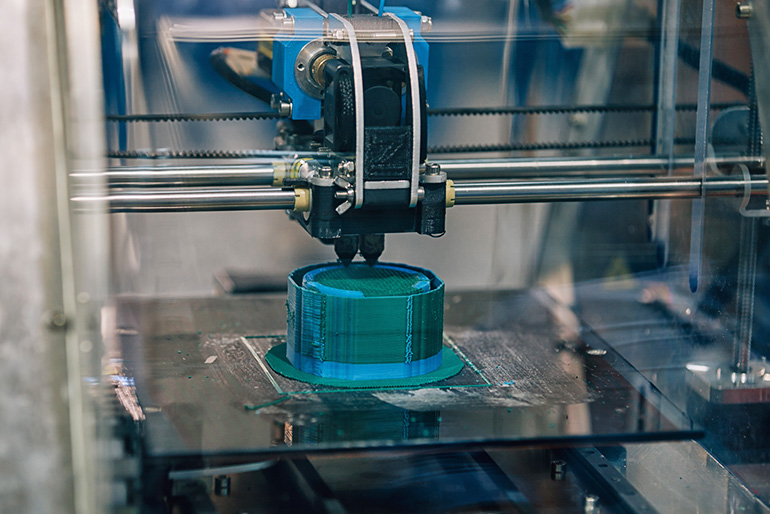 More print, less waste
Much like replicators from Star Trek, 3D printers create three-dimensional solid objects from digital files. From tiny houses that can be built in just 48 hours to human organs which could address the world's organ transplant shortage, the potential applications are huge.
With 3D printing, we could also buy clothes and footwear made in a more sustainable manner. For instance, 3D printing can create products with the exact amount of material needed, reducing cut-off waste.
As Danish fashion brand Son of a Tailor notes, using 3D printing to create its clothing has allowed it to reduce cut-off waste from 20 per cent to less than 1 per cent.
A wide variety of materials can also be used in 3D printing, including recycled materials. To demonstrate the potential of the technology, sports brand Adidas used a 3D printer and melted down plastic from discarded fishing nets to print the midsole of a pair of concept trainers. Taken together, these sustainable innovations make for a much more sustainable supply chain at multiple stages — less cotton needs to be shipped from farms to factories, and less trash is generated during factory production.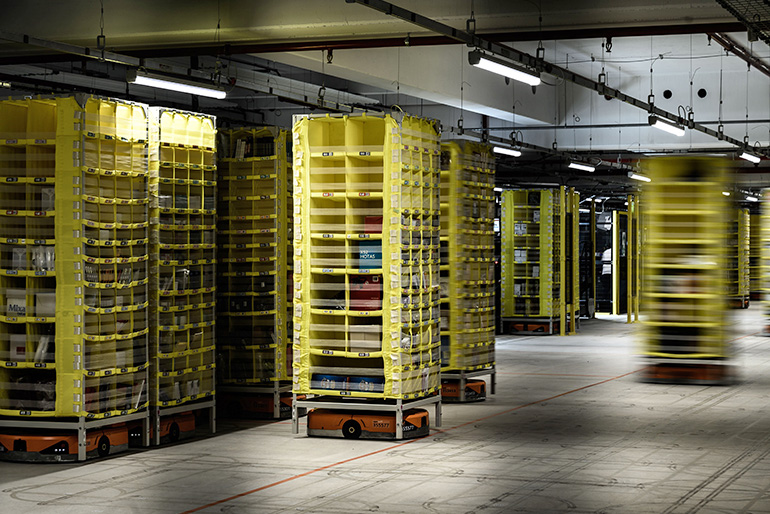 Parcels packed by robots (and delivered by drones)
While 3D printing may allow us to shop more sustainably, robots and drones are ensuring our online purchases arrive quicker.
Automation can help lighten a heavy workload. Machines have long been pitted against humans in sci-fi films, but in some smart warehouses, they're working together in harmony.
Take e-commerce giant Amazon for example. In some of its smart warehouses, little robots scurry around, moving pallets and other heavy objects for human employees. Robots are helping to box and seal packages too. While humans are still picking the items and placing them on conveyors, machines then take over to build a box and pack them.
Meanwhile drone delivery, which has long been touted as the future of parcel deliveries, could finally become a reality. Drones proved their worth during the height of the pandemic, as they delivered food and even life-saving medicine at a time when human-to-human contact had to be avoided. Touching on the topic of how the COVID-19 crisis accelerated drone adoption across the world, the World Economic Forum's Harrison Wolf predicts that we're about to witness the "Golden Age of drone delivery" thanks to large-scale shifts in the perception and use of drones. He notes, "With air travel down nearly 90 per cent and dramatically fewer cars on the road due to shelter-in-place orders, the risks drones might present […] are significantly reduced. Meanwhile, pressure has been mounting to streamline drone use to deliver vital goods, support social distancing and enable essential workers to operate with greater efficiency and efficacy."
It may only be a matter of time before drones become a permanent last-mile delivery option for businesses, too.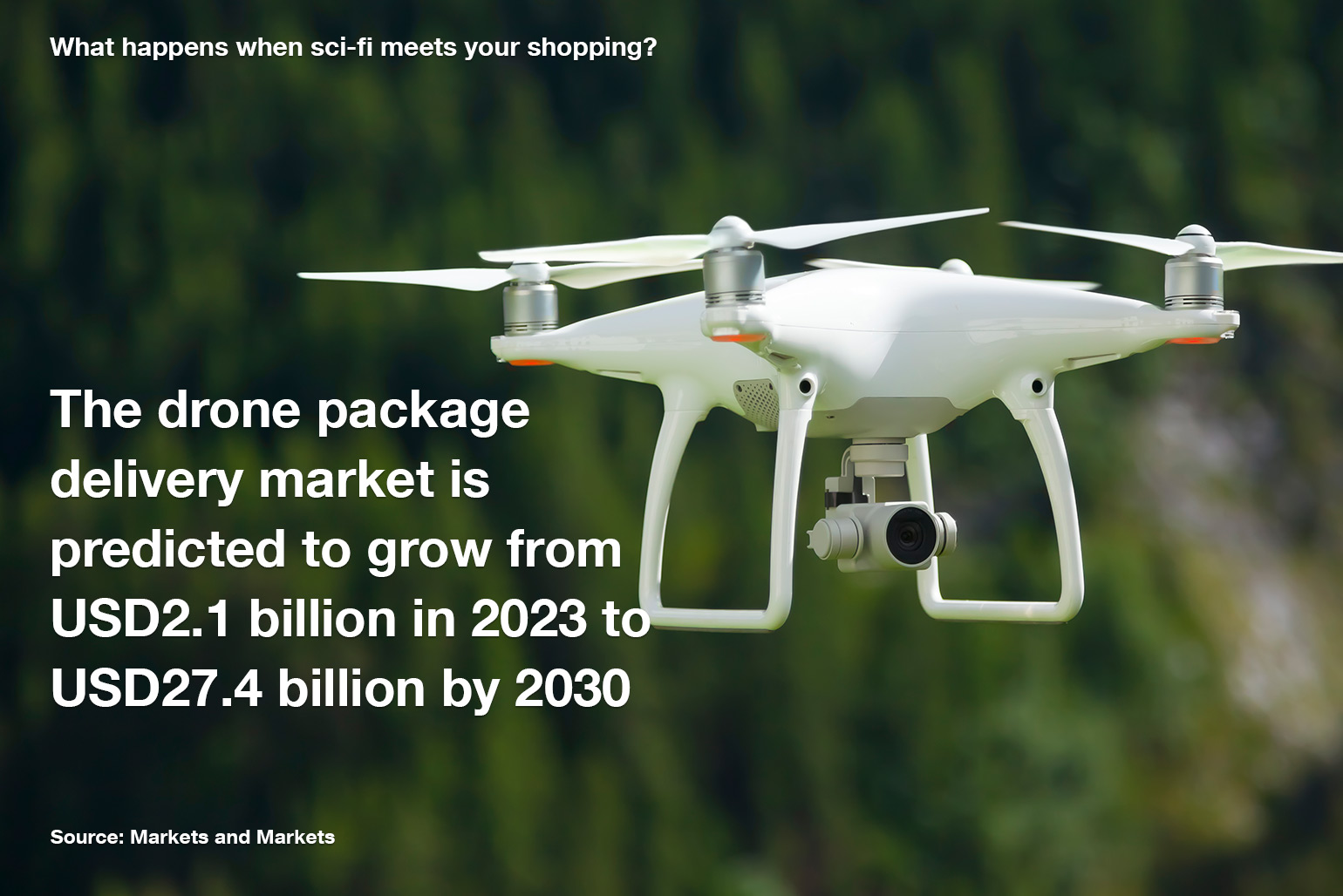 No financing? No supply chain
But long before you get to the last mile of the supply chain, you need to ensure that suppliers have enough funds to start in the first place. One of the biggest problems that small and medium-sized enterprises (SMEs) including your favourite brands face is the lack of financing. The International Finance Corporation estimates the global SME financing gap to be USD5.2 trillion per year.
When SMEs do not get the financing they need, the funds to pay for staff, let alone drones and 3D printers, disappears. Production is then delayed and goods aren't delivered on time or at all, resulting in unhappy customers. As supply chains continue to decentralise – a trend that has been accelerated by COVID-19 and is expected to continue in a post-pandemic world – overcoming this gap will become more important when it comes to building supply chain resilience. That's where financial institutions can come in, bolstering the system with information and funds.
Ashish Kohli, Director of Trade Products at Standard Chartered, acknowledged the power of data in bridging the financing gap at Infor's APAC Supply Chain Virtual Summit this year to predict supplier-performance goals. The data enables the Bank to have a holistic view of the supply chain and extend financing to at-risk suppliers before it's too late – helping to keep the supply chain moving. And it is data like this that Ashish hopes will help bridge the SME financing gap in the future.
While we can't tell exactly when sci-fi will become reality and drones will deliver packages to our doorsteps, or 3D printing will become the norm, one thing is for sure: we're excited for what the future holds, as we continue to support our customers in their digital transformation and help keep the global supply chain moving.
Find out more about how we are supporting and innovating the global supply chain