Executive Committee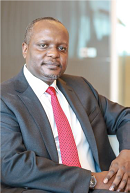 Kariuki Ngari
Chief Executive Officer
Kariuki is an accomplished career banker with over 23 years of retail banking experience. He earned his recognition through successfully transforming the consumer banking divisions of Standard Chartered Bank Kenya and Standard Chartered Regional Africa.
A seasoned financial professional, he has held various senior leadership roles across the industry. Prior to his current role, he was the Global Head, Retail Distribution for Standard Chartered Bank in Singapore. There he was instrumental in formulating global strategies in building the future of Retail Branch and Voice & Virtual landscapes through digitization of the physical channels, as well as revision of branch models and standards.
Prior to his Global role, Kariuki was the Regional Head of Retail Clients Africa between 2013 and 2015, and the Executive Director Kenya and East Africa from 2009 to 2013. He has also held senior positions in Barclays Bank of Kenya Limited.
---
Chemutai Murgor
Chief Finance Officer
She has been with the Bank for 13 years. She has a wide experience in finance having worked previously as the Head of Finance as well as Head of Business Finance. She has also held various senior positions at Deloitte & Touche both in Kenya and the United Kingdom.
---
George Akello
Chief Risk Officer
He has been with the Bank for 16 years. He has held several risk management roles including Group Audit, Credit Officer for Wholesale Banking and Regional Head of Consumer Banking Credit, East Africa where he was involved in the review of the Bank's business and operations across Africa and Asia.
---
David Idoru
Head of Retail Clients
David has over 17 years experience in Audit, Finance and Distribution across Africa, the UK and most recently in Asia. He joined the Bank from Ernst and Young in 2000 in Uganda as Finance Controller and made a strategic career change to join the business as Head of Distribution function for Uganda in 2004. He rose to Cluster Head of Distribution for East Africa and most recently Program Director SCB Way. He was appointed to the role of Head of Retail Clients Kenya and East Africa this year.
---
Rebecca Kaggwa
Head of Compliance
She joined the Bank in 1994. She has held various positions within the Bank including Head of Africa Finance Shared Services Centers, Executive Director Finance, Head of Business Technology (renamed Technology & Operations), and Company Secretary, Standard Chartered Bank, Uganda
---
Nancy Oginde
Head of Legal & Company Secretary
She has been with the Bank for 23 years. She was appointed Head of Legal and Compliance in 1999. She served the Bank in various capacities before her appointment. She is an advocate of the High Court and had served as a resident magistrate before joining the Bank.
---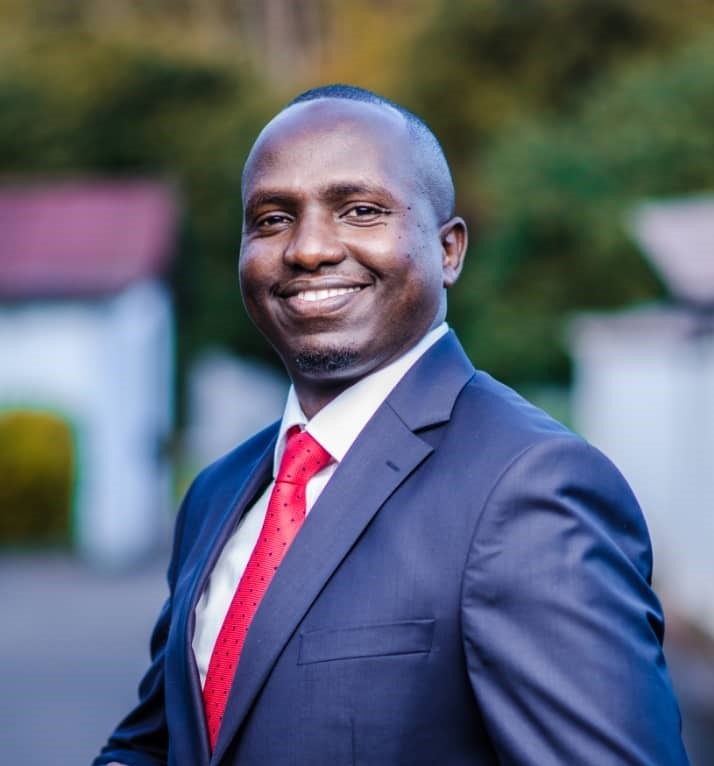 Evans Munyori
Head, Human Resources Kenya & East Africa
Munyori joined the Bank in 2004, in Kenya, as a generalist working in HR Service Delivery. He has built a wealth of experience in Human Resources Management having worked for nine years as a HR Business Partner in Kenya and Malaysia. Prior to his appointment, he was Human Resource Business Partner for Technology in Malaysia. He rejoined SCB Kenya in 2018, to head Human Resource, Kenya & East Africa.
---
Peter Gitau
Head of Technology and Operations, Kenya and CIO East Africa
He has been with the Bank for 12 years and has wide experience in Risk Management and in Technology & Operations. He has held various roles in Standard Chartered in Kenya including the Regional Head of Group Audit Africa. He also worked in the Standard Chartered Group office in Singapore where he was the Head of Controls for Wholesale Bank Technology & Operations. Prior to joining Standard Chartered, Peter worked in the Financial Services Group in PricewaterhouseCoopers.
---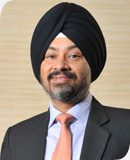 Tejinder Singh
Head of Corporate and Institutional Banking
Tejinder was appointed Head of CIB for Kenya & East Africa in 2015. Prior to the appointment, was the Head of Corporate and Institutional Clients, at Standard Chartered Bank Ghana & West 4. He has held several roles within the Bank including Head of Financial Institutions in Malaysia. He has also worked in India, Sri Lanka and Nepal.
---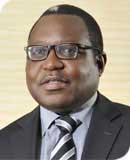 Kennedy Mubita
Head of Transaction Banking
Kennedy was appointed MD and Head of Transaction Banking for Kenya and East Africa in November 2015. Prior to moving to Kenya he worked for Standard Chartered in the same capacity for Ghana and West Africa. He has a wealth of experience in the banking sector and has worked in various countries including Zambia, Tanzania and DRC.
---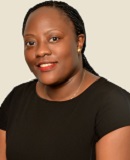 Helen Nangonzi
Head, Corporate Affairs and Brand & Marketing for Kenya and East Africa.
Helen has a wealth of experience gained over an 11 year career in marketing, product development, Customer Experience, administration and Human Resource. She joined the bank in June 2006 in Uganda as a Product Development Officer looking after Personal Loans. She has held several positions within the bank including Product Development Manager SME Banking, Executive Assistant to the CEO Uganda, General Manager, Marketing, Head, Service Quality and HR Business partner for Retail Clients. Prior to this appointment and move to Kenya, she was Head of Corporate Affairs, Brand & Marketing for Uganda.
---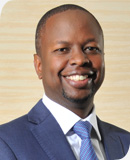 David Luusa
Head of Financial Markets
David has worked with Standard Chartered for 13 years and has broad experience across Corporate Banking and Financial Markets. Prior to his current appointment in May 2015, David led the East Africa Financial Markets Sales team, collaborating with our Corporates and Institutions team to deliver client solutions across the region.
---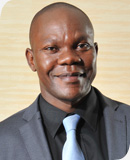 David Mwindi
Head of Audit
David joined the Bank in 2011 having previously worked for Barclays Bank, KPMG Kenya , PwC and Strathmore University. He has 14 years experience in the finance sector. He is a Certified Public Accountant of Kenya and a Certified Internal Auditor. He is also a member of the Professional Standards Committee of the Institute of Certified Accountants of Kenya (ICPAK).
---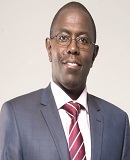 Paul Njoki
Head of Wealth Management, Kenya and East Africa
Paul joined the Bank in October 2013 as the Business Finance Manager, Retail Banking. Prior to this, Paul worked for HSBC as Head of Treasury Finance. He started out his career in Audit, where he worked for leading global audit and consulting firms, Deloitte and KPMG. Prior to his appointment, Paul was the Senior Manager, Business Finance, Retail Banking & Commercial Banking. He was a recipient of the Africa FinPartner Award in 2015.
---
About Us
News & Media
Investor Relations
Sustainability