See your money
Quick, easy access to your accounts lets you track your money and stay in control of your finances.
Move your money
Pay bills and make transfers whenever you've got a moment to spare.
Track transactions by date
Track account activities, monitor past and future transactions by day, week or month with our calendar function.
Manage your funds effortlessly.
Easy access to your accounts
Simply login using the same username and password that you use for online banking.
Pay anyone on the go
Need to transfer funds to a friend while on the move? Simply add a beneficiary from your device with a few clicks. It's quick and easy.
Personalize your accounts
Make your accounts truly yours by adding a nickname and selecting an icon.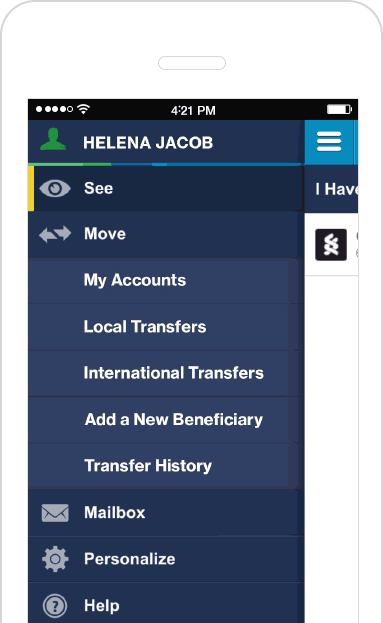 Download app now
Standard Chartered Mobile Banking app is now available on Google Play.
Speaking Up
Standard Chartered Bank (the "Bank") is committed to maintaining a culture of the highest ethics and integrity, and in compliance with all applicable law, regulation and internal policy. As part of this commitment, the Bank has a 'Speaking Up' programme through which genuine concerns in this regard can be raised. Members of the public can securely raise Speaking Up concerns through this hyperlink, which is hosted on behalf of the Bank by a third party 'InTouch'. Examples of concerns that can be raised through this website are concerns that relate to accounting, internal accounting controls or auditing matters and concerns relating to bribery or banking and financial crime. Concerns received will be forwarded to the Bank's investigations team for review. Complaints relating to SCB banking services should not be raised through this site in the first instance, but through the SCB branch network, contact centres, Relationship Managers or the 'Contact Us' webpage.
Disclaimer
Please note that this hyperlink will bring to you to another website on the Internet, which is operated by InTouch, an independent company appointed by the Bank to support its Speaking Up programme. Please be mindful that when you click on the link and open a new window in your browser, you will be subject to the additional terms of use of the website that you are going to visit.