Redemption for Priority WorldMiles and WorldMiles credit card

Travel points Rate
| For Domestic Transaction | For Foreign Transaction | Redemption validity |
| --- | --- | --- |
| VND 25,000 = 01 travel point | VND 25,000 = 03 travel points | Travel points is valid to redeem within 36 months |
Redemption Catalogue
You can earn travel points for every transaction on your Standard Chartered Priority WorldMiles/ WorldMiles credit card. This catalogue brings you a much wider scope of easy redemption opportunities against your travel points, including
Please find details here for more information:
Start spending on your credit card today to earn your rewards. Here's an illustration of the reward you may redeem in a year:
| Credit card spend per month | Cashback value | Lotus miles |
| --- | --- | --- |
| VND20,000,000 | VND2,000,000 | 13,000 miles or one-way Hanoi - HCMC |
| VND30,000,000 | VND3,000,000 | 20,000 miles or one-way Hanoi/HCMC - Singapore |
| VND50,000,000 | VND5,000,000 | 33,000 miles or one-way Hanoi/HCMC - Seoul |
Above figures are for illustration purpose only. The calculation based on 80% domestic spend and 20% overseas spend.
Redemption for Cashback credit card

As a Standard Chartered Credit Cardholder, you can earn unlimited cashback when you spend on your Platinum CashBack card.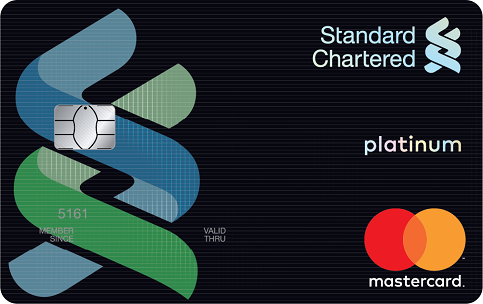 1% CashBack for foreign currency transactions
0.5% CashBack for domestic currency transactions
CashBack is automatically earned on every transaction
CashBack is valid to redeem within 24 months
Purchase with Rewards – for all card types

Redeem reward points the way you like it.
With Purchase with Rewards, now you can pay with reward points for exactly what you want in your next purchase instantly.
Key Benefits of Purchase with Rewards
Flexibility – You can choose any transaction for redemption
Easy set up –You can use Purchase with Rewards in two ways: by activation of card on online banking or via sms.
Instant redemption – Your next purchase is automatically offset using reward points.
Conversion rate
| Cashback Credit card | Priority WorldMiles / WorldMiles credit card |
| --- | --- |
| 1 cashback point = VND 1 | 1 travel point point = VND 150 |
How it works
You can refer the Instruction guide for more details
Find details here for more information: