Community Investment
In 2018, Standard Chartered was exceptionally proud to commemorate 15 years of Seeing is Believing (SiB) globally. Launched in Zambia in 2009, SiB has benefitted over 1 million people through various eyecare interventions, including free cataract operations, free eye glasses and the treatment of other eye-related conditions. We are also proud to have reached – and exceeded – our USD100m global fundraising target for SiB. Zambia has been a beneficiary of these fund-raising efforts – some USD4m of the funds raised globally. In 2018 alone, over 90,000 Zambians had their eyes screened, over 6,000 glasses were dispensed, and our SiB implementing partners conducted over 1,400 cataract operations. From 2019 onwards, we are investing over USD300,000 additional funding to SiB in Zambia which will widen the reach, and will have a special focus on reaching more women and the elderly in this regard.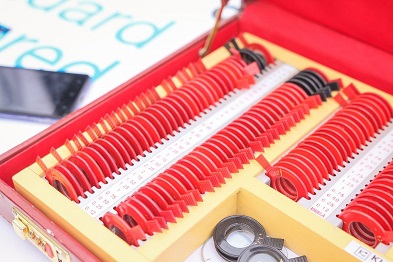 Goal
Since launching the Goal initiative in 2011, over 12,000 Zambian girls have benefitted from life skills training using the power of sport. In 2018 alone, over 3,300 girls (exceeding our target of 2,900) benefitted from Goal through training sessions held in various communities. Bank colleagues use their financial knowledge and volunteer their time to conduct financial training sessions on basic savings principles, amongst others, during the Goal sessions.
Financial Education for Youth (FE4Y)
Financial Education for Youth is another key programme implemented in Zambia. Bank colleagues volunteer their time to train youths on the basics of saving, investing, and long-term financial planning.
Empowering Women
The bank is committed to support women's empowerment initiatives. Through supporting the Habitat for Humanity annual Women's BUILD initiative, we play a role in empowering dis-advantaged women with decent shelter in deprived communities.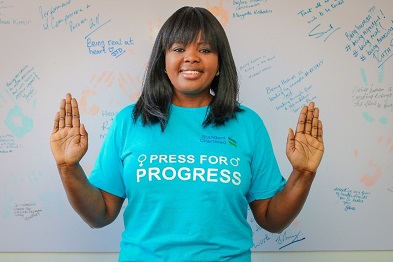 Road to Anfield
To raise awareness of the bank's global sponsorship of Liverpool Football Club, the bank hosts the annual Liverpool Road to Anfield 5-a-side football tournament. Teams comprising key stakeholders, and community youth football teams compete for a once in a lifetime opportunity to travel to Anfield – the home of Liverpool Football Club.
Wellness
In 2018, Standard Chartered Bank Zambia intensified efforts to promote a culture of physical well-being both amongst bank colleagues and in the community, through supporting various running and marathon events aimed at raising awareness of the benefits of being physically active.
About Us
Investor Relations
Sustainability