Community Investment
In 2019, Standard Chartered Bank Zambia Plc continued to invest in our communities. Over 35,000 Zambians benefitted from free eye screening; whilst Bank employees volunteered over 380 days to empower communities with financial skills and mentoring.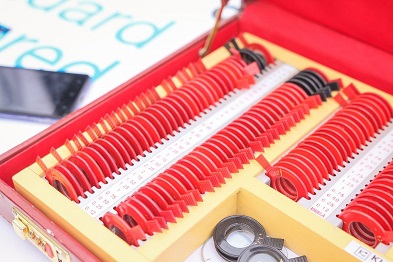 Education – Goal
The Goal Girls initiative has, since its inception in 2011, empowered over 16,000 Zambian adolescent girls with life skills training using the power of sport. In 2019 alone, we reached over 4,000 girls (exceeding our annual target of 2,900) through training sessions. Bank employees continued to impart their financial knowledge and skills to conduct financial training sessions to the girls and coordinate branch visits to gain first-hand knowledge about banking.
Financial Literacy
In 2019, Standard Chartered Bank Zambia Plc continued to champion financial literacy and inclusion. Bank employees were able to reach youths in secondary schools through targeted financial literacy sessions. Beneficiaries came out of these sessions empowered with better understanding of how to save, and long-term financial planning for the future. The Bank's Head of Wealth Management played a key role in 2019 to raise public awareness of financial literacy through publishing monthly newspaper articles focussed on financial well-being, planning for your financial future and investment principles, amongst others.
In addition, the Bank's participation at the Annual Financial Literacy Week saw our employees interact with over 400 youths to impart financial knowledge and skills.
The launch of our first-ever digital bank in Zambia in June 2019 also enhanced financial inclusion across Zambia. With the digital bank, clients are no longer limited by their location - they can open a bank account wherever they are across the entire country, even in areas with no physical branch!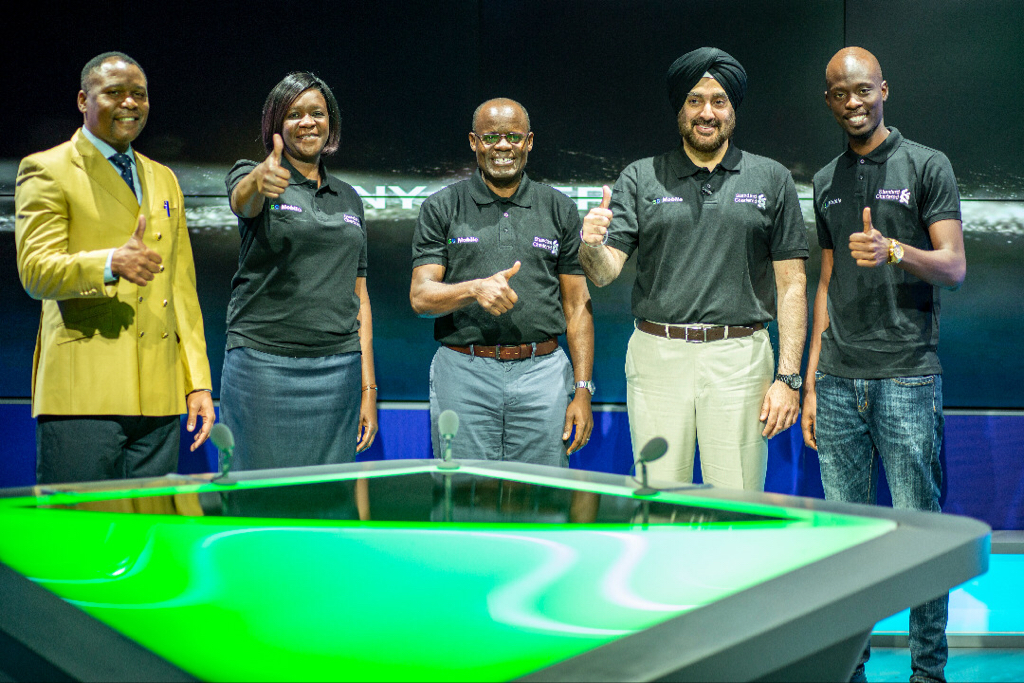 Women's Empowerment
Our commitment to Women's Empowerment continued into 2019. We remain very proud that 50 per cent of our senior management team continues to comprise women. This demonstrates the Bank's continued commitment to women's empowerment.
Our partnership with Habitat for Humanity Zambia saw us double our support to the annual Women's BUILD in 2019. Through leveraging key partnerships with other corporates – namely Lafarge Zambia and MMI Steel – we were collectively able to support the empowerment of eight dis-advantaged Zambian women in Lusaka (Bauleni township) and the Copperbelt (Chipulukusu township) with decent shelter.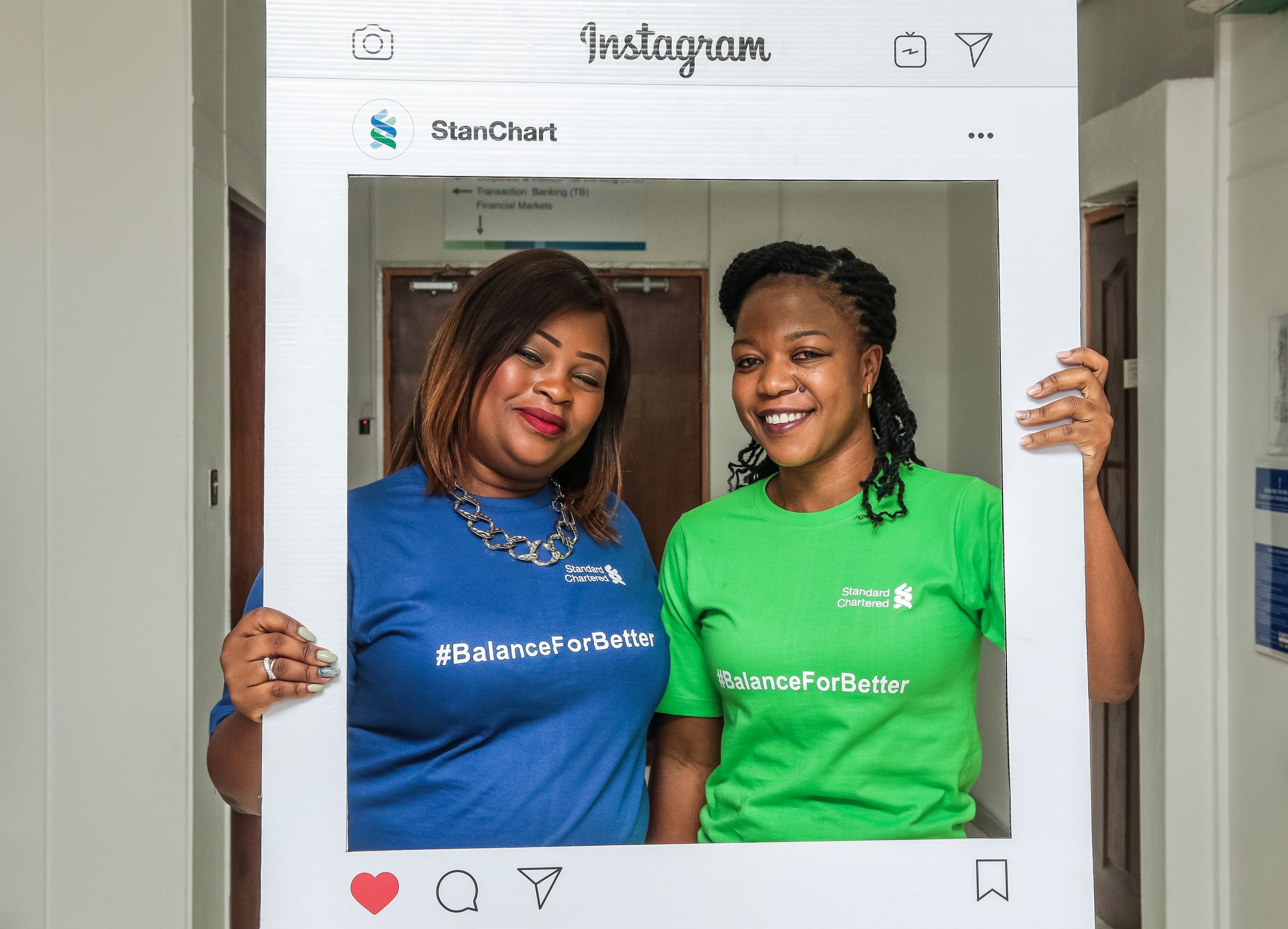 Liverpool Football Club
To promote Standard Chartered's global sponsorship of Liverpool Football Club, we were proud to host, for the fourth year running, the annual Liverpool 5-a-side football tournament. Over 35 teams comprising our clients and key stakeholders competed for a once-in-a-lifetime opportunity to travel to Anfield – the home of Liverpool Football Club in the United Kingdom (UK). The continued hosting of this tournament demonstrates our support to football in Zambia.
Seeing is Believing
Launched globally 16 years ago, the Bank continues to take pride in tackling preventative blindness through our Seeing is Believing (SiB) programme. Since SiB launched in Zambia in 2009, over 1.8 million people have benefitted from various eyecare interventions across the country – from free eye screening and cataract operations, to free eye glasses and the treatment of other eye related conditions.
Wellness Initiatives
The Bank hosted the Belt and Road (B&R) Relay, which involved 8 Standard Chartered Bank employee athletes from our diverse footprint (Asia, Africa, the Middle East, and Europe and the Americas). These athletes participated in running events across 44 B&R markets within a 90-day period. The Zambia leg of the relay took place on 9 April 2019 - as a very dedicated runner, the Zambia CEO, Herman, joined the athletes on their 10km run!
In 2019, the Bank also supported EXTERNAL wellness initiatives – including the annual Lafarge Marathon, The Project Fit Challenge at MukaMunya, and the Pricewaterhouse Coopers (PwC) Run for Cancer.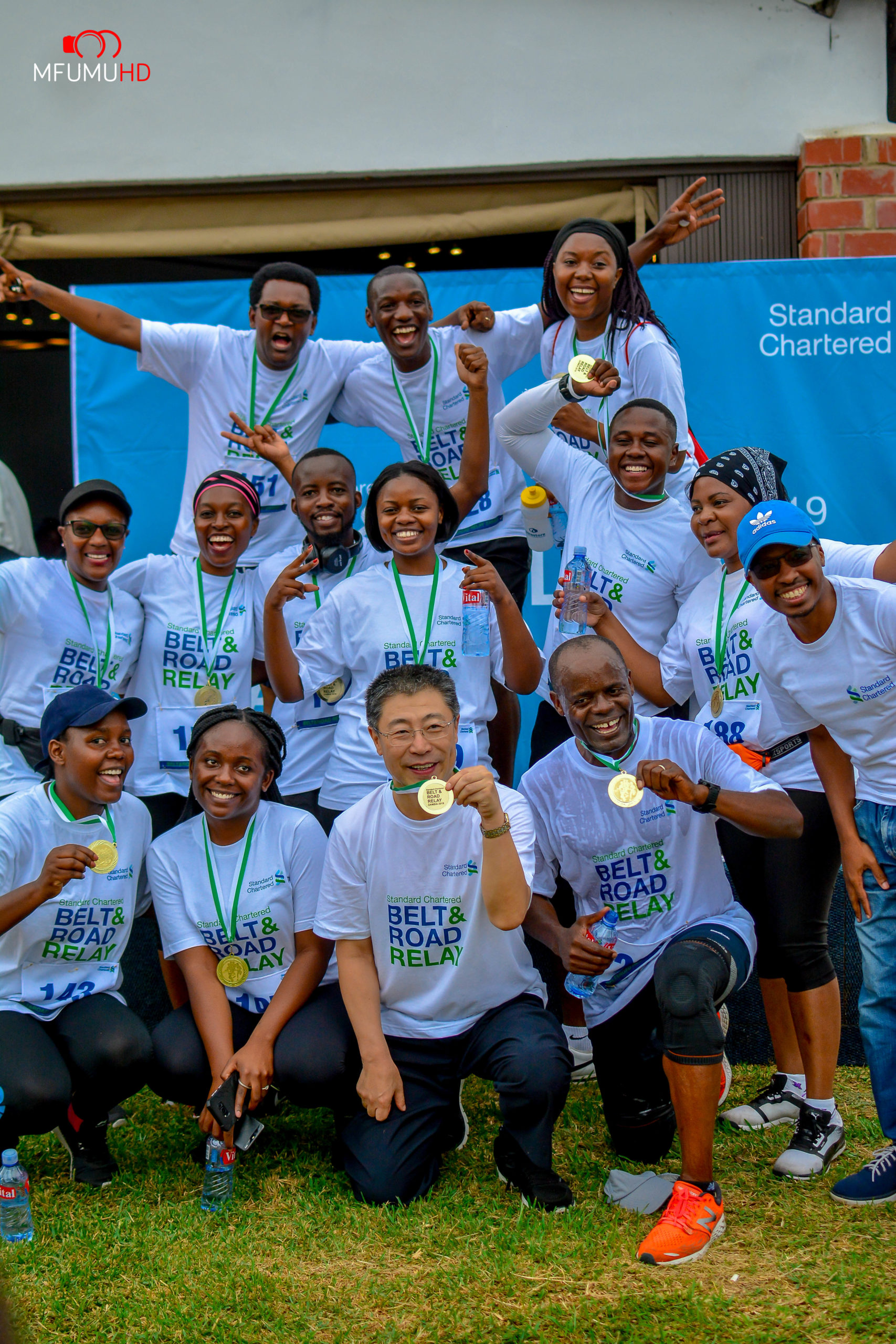 About Us
Investor Relations
Sustainability