Internship
Are you ready to experience the world of Banking? Are you looking for an immersive Internship experience, that will give you first-hand experience of what it's like to work in a global organisation?
Our Summer Internship Programme allows you to work directly on real-world problems, build your business skills, support and drive innovation, and create lasting relationships and connections. Our programme is designed as a pipeline into our Graduate Programme and / or Straight-to-Desk roles; if you do well, you could get a job offer at the end of the programme.
Graduate Programme
Do you want to change the way people think about Banking, and be at the heart of that change? Do you want to join an organisation committed to their values and purpose? Are you looking for accelerated growth through that will fully empower you to shape your potential? Our Graduate Programme could be just what you're looking for.
Over a year you'll experience an immersive and collaborative learning experience. One that will equip you with a deep understanding of our organisation, business strategy and our future.
Straight to Desk
Do you like to learn by getting involved? Are you interested in starting your career in a specialist area? Are you looking for a job that will enable you to learn from colleagues, take on lots of responsibility and work on interesting projects and assignments?
If so, our graduate straight-to-desk roles may be perfect for you. They provide a great way to specialise early, start an interesting, varied and rewarding career, not forgetting contributing to real business value, while growing your career at the same time.
Commercial, Corporate and Institutional Banking (CCIB)
For more than 160 years, we've been providing world-class financing, investment, treasury and strategic advisory services to our clients.
Roles are in: 
Client Coverage
Client Coverage Global Industries
Financial Markets
Consumer, Private and Business Banking (CPBB)
Our clients include individuals and small businesses, and we support them with a range of traditional banking services, including investment, credit and wealth planning solutions.
Roles are in: 
Retail Banking
Wealth Management
Risk & Conduct, Financial Crime and Compliance (RCFCC)
Leading proactive risk management across the bank and helping achieve the highest standards in conduct and compliance.
Roles are in: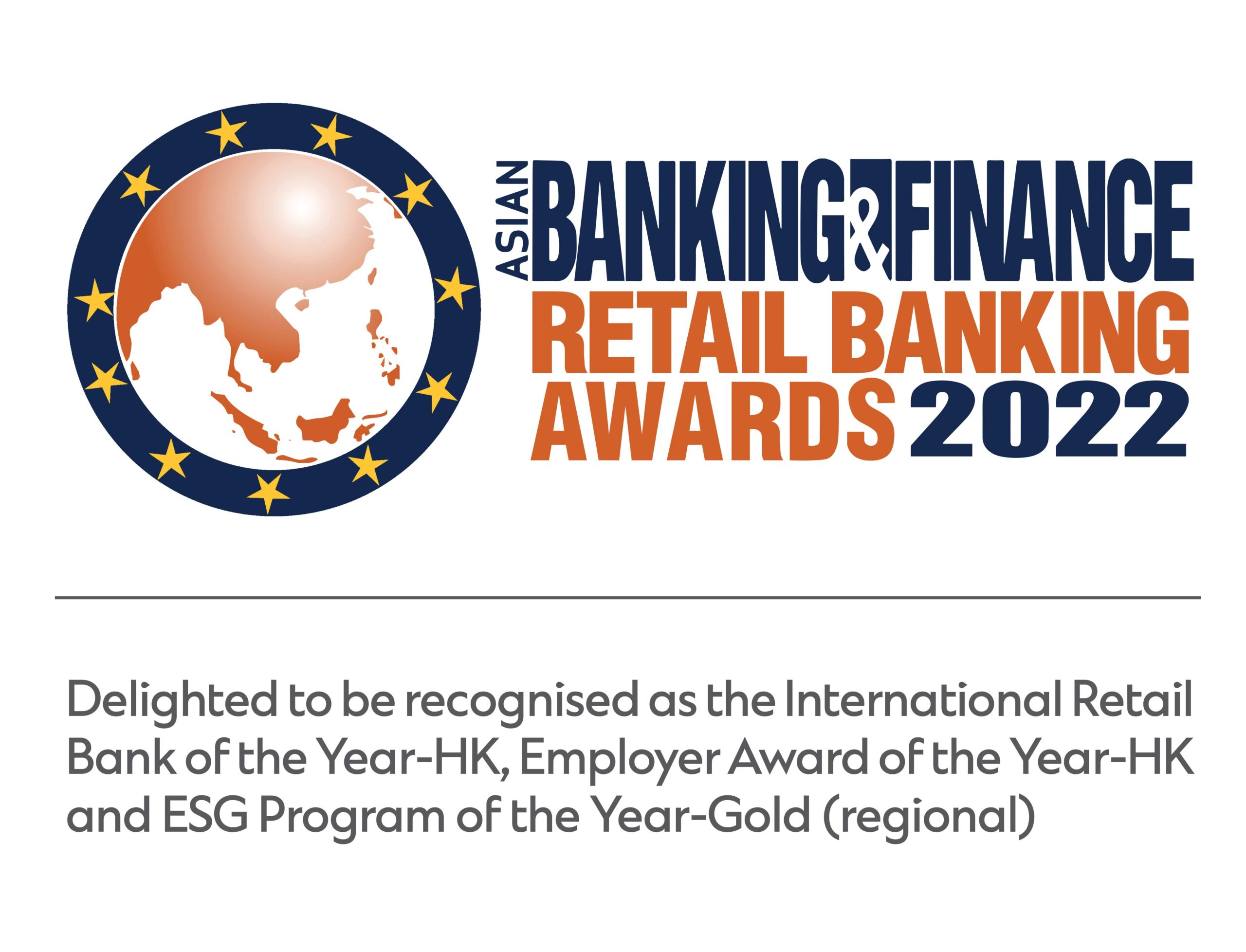 Employer Award of the Year - Hong Kong
For the bank's plethora of upskilling initiatives and commitment to developing talent across the bank, both incumbent and new, Standard Chartered Hong Kong has been named Employer Award of the Year in Hong Kong by the Asian Banking & Finance Awards 2022.
"We strive to deliver comprehensive learning programmes and leading-edge initiatives to enable our colleagues to become future-ready and meet their career aspirations."
Florence Wong
Head, HR, Hong Kong, Macau, Japan & Co-Head HR GBA
Banking Talent Programme
The programme is a joint initiative between the Hong Kong Monetary Authority (HKMA) and Standard Chartered Bank Hong Kong (Limited) to nurture young talents for the industry and provide participants with an opportunity to better prepare for future careers in the banking sector. The programme targets fresh graduates from universities (local / overseas) who will be offered six-month full-time opportunity and industry-specific training. 
Greater Bay Youth Employment Scheme
Launched by the HK Government, to encourage and support young people to work and pursue their careers in the Mainland cities of the Guangdong-Hong Kong-Macao in the Greater Bay Area. As a key player in GBA, Standard Chartered Bank (Hong Kong) Limited is participating in the scheme and will offer an 18-month full-time opportunity to recent graduates which will allow them to understand the latest developments of both Hong Kong and those cities and leverage the opportunities for career advancement in the GBA. 
Fintech Career Accelerator
The Fintech Career Accelerator Scheme ("FCAS") is a talent development scheme launched by the Hong Kong Monetary Authority (HKMA) in 2016 to expand the fintech talent pool in Hong Kong. This is a full-time, semester-based internship, where interns will work on fintech projects for one year. Applications are direct to HKMA.
Ready to apply?
If you're looking for a career with purpose and want to work for a bank making a difference, we'd love to hear from you.