In June, over 10,000 Standard Chartered staff took part in our annual Employee Volunteering (EV) Month.
Our people, who volunteered for more than 11,000 days across the campaign, took part in a range of activities – from collecting plastic waste from the river Thames in London to financial literacy sessions for local children in Jakarta, Indonesia.
EV Month, which coincides with World Environment Day on 5th June and World Blood Donor Day on June 14th, proved especially popular this year, with the number of colleagues volunteering up 8 percentage points from June 2022.
"June was a great big hurrah for volunteering at Standard Chartered. It had everybody talking." Kim Gallagher, Director of Employee Volunteering and Engagement says. "We feel we can be a force for good by volunteering. EV month was not only good for the community, it was also good for our colleagues."
Phenomenal response
Each of our markets took part in EV Month. In Indonesia, Standard Chartered Group Chairman José Viñals and local employees volunteered as facilitators for a financial literacy workshop reaching more than 250 students from Vocational High School Negeri 19 in Jakarta. The students were taught the basics of financial management and how to protect their personal data.
Meanwhile, in Ghana, staff took part in a tree planting initiative in partnership with regenerative agricultural company Sabon Sake. The team also celebrated World Blood Donation Day with a blood drive, while Kwesi Boateng, head of Business Banking, led a mentoring programme for the junior associates of our Futuremakers Youth to Work programme on Father's Day.
Kim adds: "In the UK we had plastic fishing events. In Africa, we had dozens of tree planting events and on location blood drives in several markets. The response from our employees was phenomenal."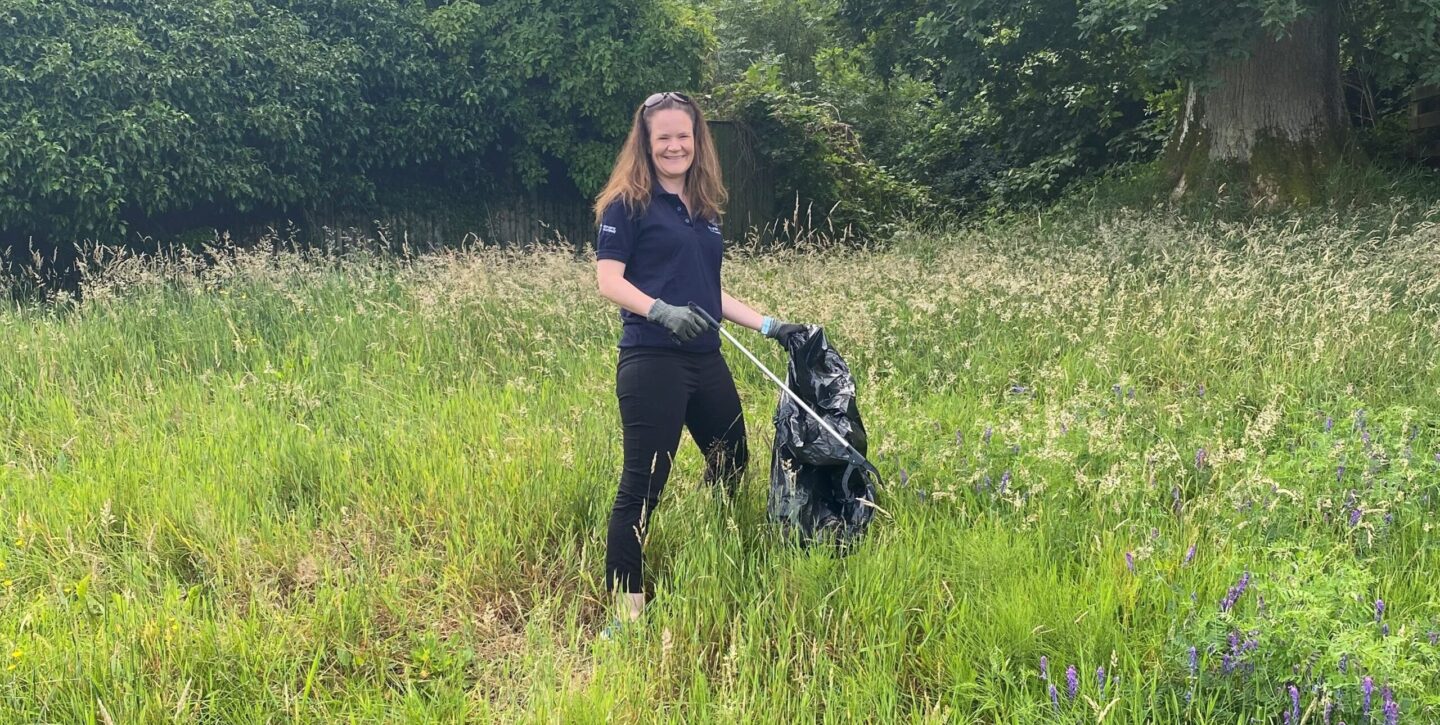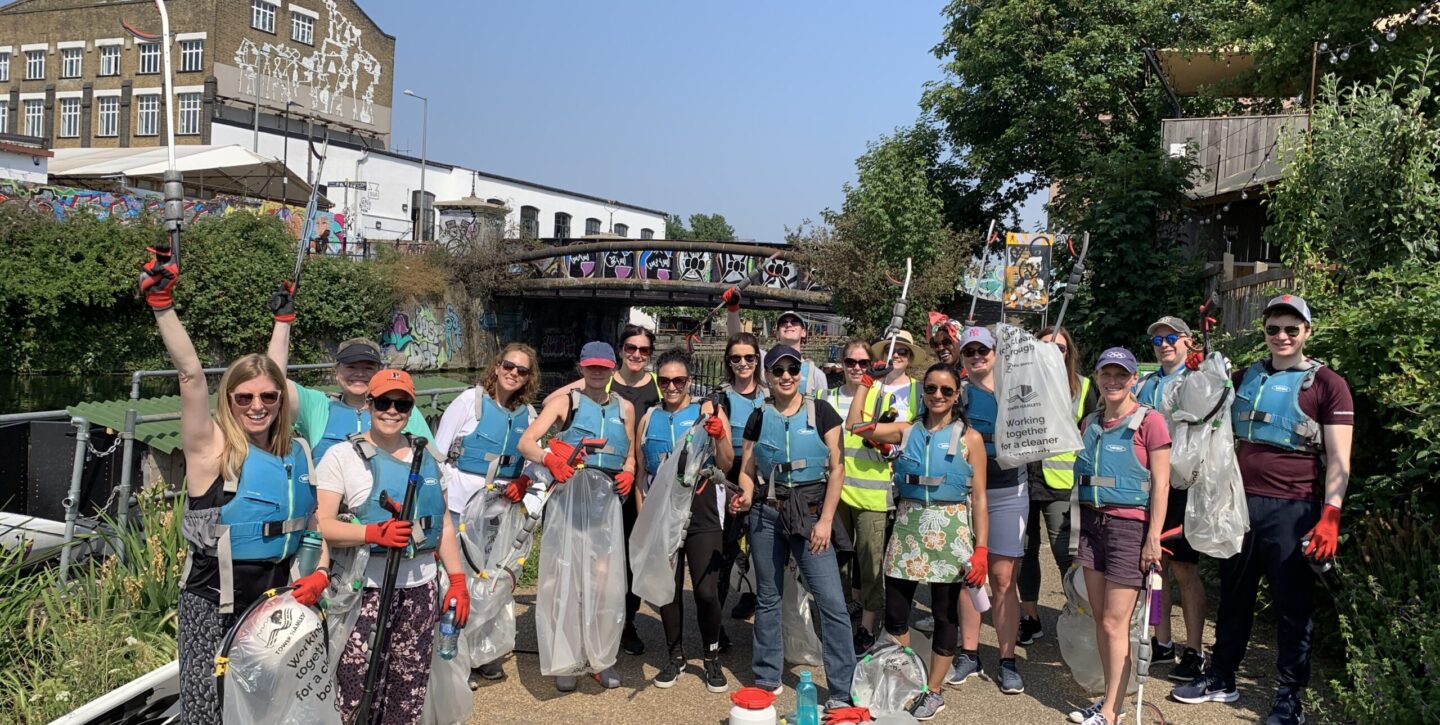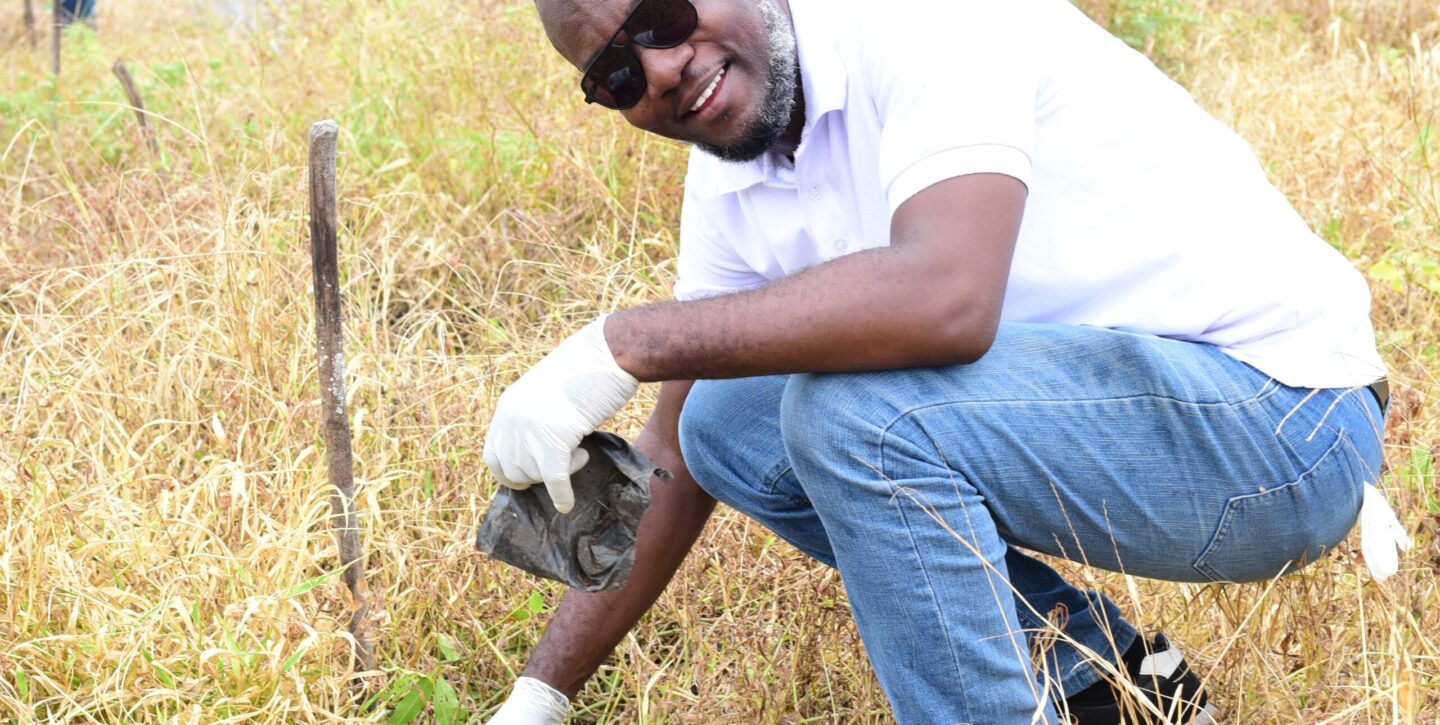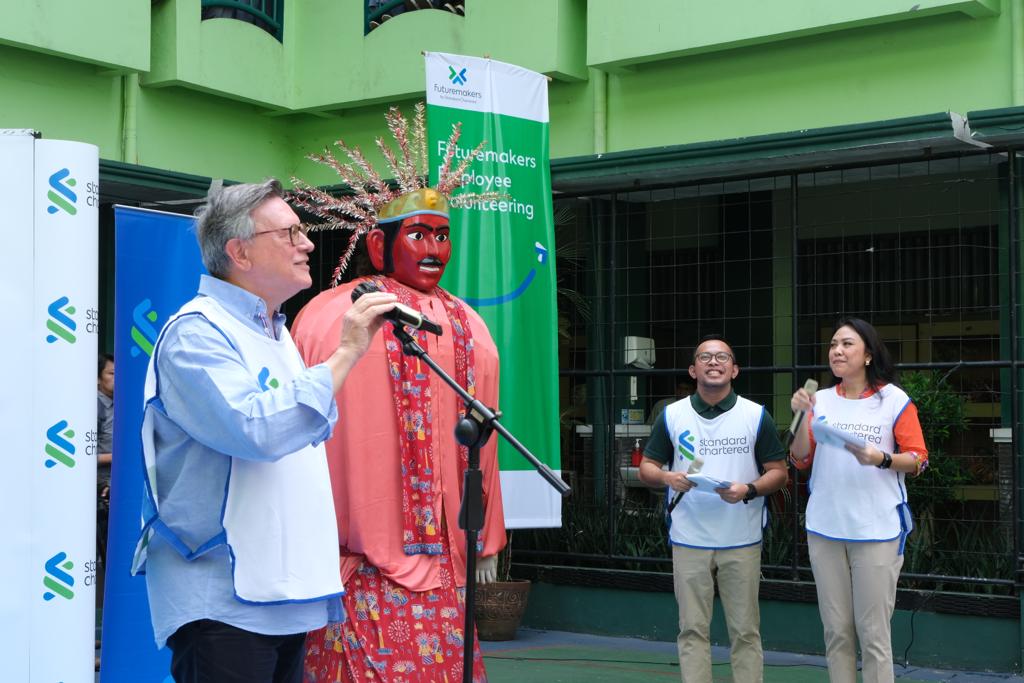 A flexible approach
EV Month is part of our wider plans to increase employee volunteering across the business. Each member of staff is given three paid volunteering days, with this year's aim to have 55% of employees doing volunteer work.
"We have a really flexible approach to volunteering," Kim says. "You can do what you enjoy and what you feel is impactful. Many of our employees choose to take part in environmental activities but we also have many people that promote social inclusion through food and clothing distribution centres."
She adds: "However, colleagues can use their skills to volunteer. Our legal team, for example, provides pro bono support to smaller organisations."
Skills-based volunteering is likely to become more popular going forward. According to research from charity organisation Plotlight, 45% of UK adults want to use their skills for volunteering. If they were given the chance to do so, it would generate a potential GBP17 billion of skilled support.
Using unique skills
Kim says: "We want to encourage employees to use their skills more. As we move into 2024, we want people to think about how they can use their volunteering days for maximum impact. Skills-based volunteering should sit alongside our large-scale volunteering events like tree planting and environmental clean-up."
As well as support for skilled volunteering, the plan is to continue to increase numbers. A crucial part of that is getting employees, who have yet to spend any time volunteering, to take their first steps. According to The National Council for Voluntary Organisations' study, Time Well Spent 2023, 90% of volunteers said they enjoyed volunteering – something Kim believes can help get staff involved and ensure they return for more.
"People want to volunteer," she says. "Paid volunteering days are seen as a positive benefit of working for the Bank but we always want to see an increase in our numbers – no matter how high. I would encourage everybody, to take at least half a day volunteering and see if they enjoy it. Nothing ventured, nothing gained."
She adds: "People volunteer and have fun, but they also get the feeling of doing something good, I would love for every single employee in the Bank to give it a go. Volunteering is not just good for the organisation, it's good for the individual too. It's like the old adage, you can only get out what you put in."