Dr Mubina Agboatwalla is about to take a trip to Northern Pakistan to help establish two new community schools.
More than just a medical professional and pediatrician, Dr Mubina is the founder of NGO Health Oriented Preventive Education, better known as HOPE, which supports underprivileged communities in Pakistan by providing health, education, vocational training and emergency relief.
It is estimated that – in the 26 years it has been in operation – HOPE has directly helped between 26 and 27,000 young people, 80% of them females. Each year 11,000 to 12,000 children study in the HOPE schools, with around 1,000 graduating.
The organisation also runs eight vocational centres for young women, three secondary care hospitals, two mobile clinics and seven maternal and childcare centres across Pakistan. It estimates that its healthcare programme reaches nearly 500,000 patients each year.
The NGO started out in a small mobile medicine facility catering to the women and girls that lived in rural communities on the outskirts of Karachi.
"I'm a doctor now but I started HOPE when I was a medical student," Dr Mubina explains. "We started with a focus on preventative healthcare. However, we soon realised most of the patients were coming from very poor communities."
"I started going to the communities as a volunteer with a little bit of my pocket money but soon realised that illnesses like diarrhoea or respiratory infections would not improve without educating the women we were reaching."
She adds: "When we first started, we were sitting in the lane in a mobile medicine dispensary and then, over a period of time, we started to get aid."
With the additional funding, the charity was able to extend its focus providing clean water and –crucially – broader educational services.
Dr Mubina says: "It was very difficult to teach the women because most of them were illiterate. So, it started with health but quickly went on to education as that was what the community needed."
"The first aid we received was from the embassy of Japan. That funded three home schools and then we were able slowly to extend from Karachi."
Long-standing relationships
HOPE continues to rely on donations to provide the schooling and other programmes it provides. In April, 150 Standard Chartered Pakistan-based volunteers provided a financial literacy course for 1,200 HOPE school children. The course was followed by a Grand Iftar dinner – celebrating the end of Ramadan – where the children were also presented with new clothes to wear during Eid.
However, Standard Chartered's support of HOPE started long before 2023. "We have a very long-standing relationship with Standard Chartered and have worked with them on multiple occasions." Dr Mubina explains.
"We have the annual event during Ramadan but Standard Chartered has helped in emergencies where they've funded the distribution of food to families."
She adds: "As and when we've needed them Standard Chartered has been there, whether it is poverty alleviation, tackling food insecurity or education."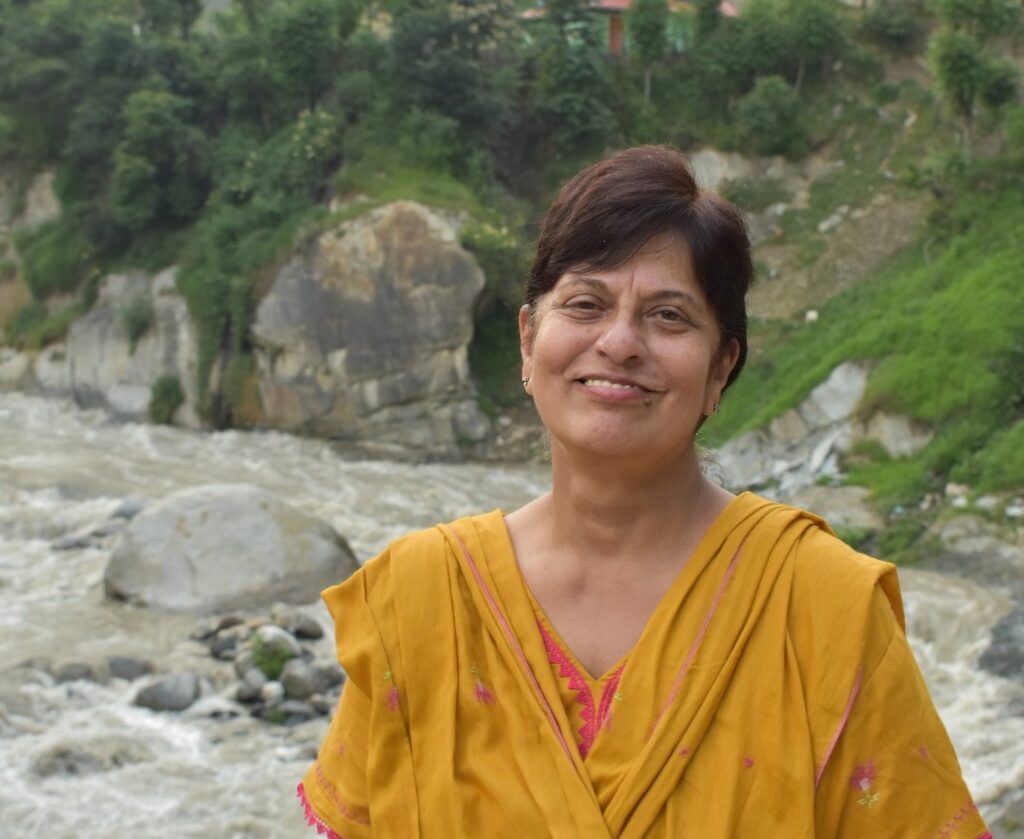 From caterpillar to butterfly
The education of the children in HOPE schools has had the biggest impact. The informal schools are based in communities – sometimes in the homes of the students – where they can reach many local children.
Take Misbah Shabbir, a student in a HOPE school in Muzaffarabad near the Jhelum and Neelum rivers. Misbah's mother passed away when she was a child and her father had to support her – and her four siblings – alone. After being enrolled in the HOPE school by her father, Misbah went on to study a masters in Islamiat - Islamic studies – and is now the breadwinner of her own young family.
Noman Ali, meanwhile, unable to afford traditional education, studied at a HOPE school in Karachi. After graduating, HOPE helped Noman through his studies at Karachi University, where he earned a masters in physics. Today, he is the Head of Department of Physics in a Karachi college close to where he grew up.
There is also Aqsa Ikram who, like Noman, attended a HOPE school in Karachi. At six months old, her father – who was both a drug addict and the main source of her families' income – left. Her mother, who took up work in a factory, enrolled her in the school. She now works part time in an office and, like Noman and Misbah, wants to take up further education when she graduates.
Dr Mubina says: "Informal schools are much more cost effective. It's free education for the neighbourhood and it's the same syllabus as any formal school but they don't have to travel far. Once the children go through their education – their lives change and their thinking changes. t's like a caterpillar turning into a butterfly."
HOPE for the future
While HOPE has already helped tens of thousands of young people throughout Pakistan since its launch, Dr Mubina's intention is to grow HOPE slowly and continue to support the communities they are currently part of.
"We are expanding slowly because we don't have the resources and, if we grow too fast, we might lose our grip on the control mechanisms," Dr Mubina says.
"But it is not just about numbers it is about quality. If we go to a particular community, we don't desert them. Our projects don't end after one year or two years. We continue to do the work because the community has a trust in us and – if we leave – they would lose trust."
She adds: "We are expanding the services we have and, inshallah, we hope to continue this slow progress. We want to continue reaching the remote areas others don't. We go to villages were some of the women have never left. They are born there and they die there. This is where you must go because this is where it makes a difference. This is where what we do is most worthwhile."