3 ways corporate treasury can drive business value through sustainability initiatives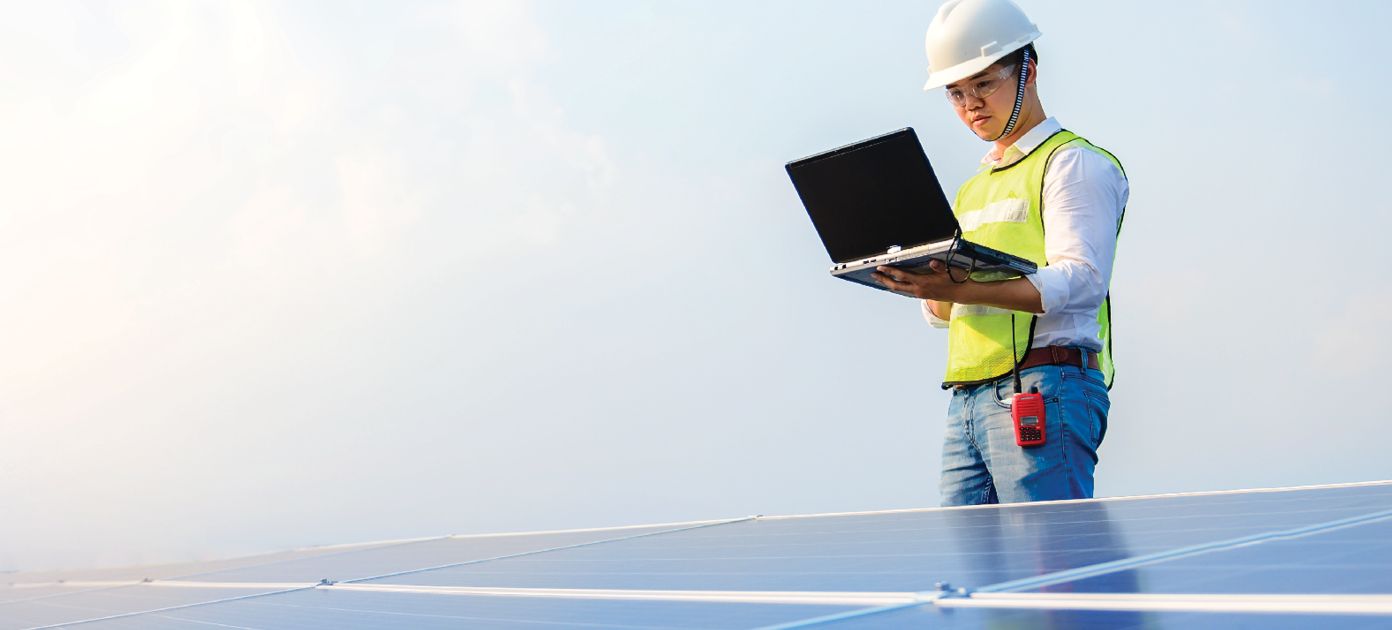 Corporate treasurers are increasingly assuming the mantle of sustainability as their organisations look to adopt and implement ESG policies and practices. It's a unique opportunity to contribute to positive social and environmental impact.
Research by Standard Chartered found that environmental, social and governance (ESG) obligations are top of mind for corporates as the post-pandemic business recovery gets underway. As some businesses are starting to prioritise sustainability, corporate treasury is working to expand its contribution to the corporate sustainability agenda. Cash management, financing, and risk touch every aspect of a business as can sustainability practices. Therefore, beyond a focus on greening treasury operations and workflows, there is an enterprise-wide role for the treasurer in advancing sustainability.
Treasury already serves in a consultative and collaborative role – which focuses on the transformation of business processes and the realisation of business value – while having a seat at the C-Suite table. This uniquely positions treasury to champion sustainability initiatives across the enterprise, including the promotion of Environmental, Social and Governance (ESG) standards and sustainability practices. A key way to achieve this is through collaboration with treasury's main stakeholders such as supply chain partners, banks, technology vendors, and clients.
Banks, as external partners to treasurers, can provide expertise and advisory capabilities to support a treasury's contribution to drive sustainability. For example, Standard Chartered's Sustainable Finance and Environmental and Social Risk Management teams provide expert advisory that can help clients achieve their sustainability goals. Banks are also developing practical solutions that embed sustainability.
1. Offering a seamless checkout experience while contributing to environmental sustainability
Increasingly, treasurers seek solutions that automate treasury workflows while helping to transform the customer experience, including access to options for digital payments and collections. Solutions which reduce the manual processing of paper-based collections –  by providing an omni-channel collections platform with different payment methods and providers – can help transit more customers to electronic and more environmentally sustainable alternatives.
"Sustainability goals and traditional treasury objectives, such as cost reduction and automation, are not mutually exclusive," says Omolara Adenusi, Global Head of Collection Products at Standard Chartered. "ESG standards and sustainable practices can contribute both to business performance and sustainable social and economic development. Digitalisation initiatives, by enabling automation and eliminating paper, can align objectives for operational efficiency and an enhanced customer experience with sustainability goals."
2. Embedding sustainability into cash management
The treasury function itself can be a key driver of sustainability efforts. For treasurers looking to embed sustainability into cash management practices, a current account where surplus cash is used to fund sustainable projects based on our Green and Sustainable Product Framework can achieve both objectives at once. Standard Chartered's Sustainable Account for Corporates enables treasury to contribute to sustainability whilst retaining access to cash for intraday liquidity needs.
Gaining visibility into the impact of sustainable finance assets should be as simple and easy as gaining cash visibility – cash placed into a Sustainable Account is referenced against sustainable loans and projects financed by Standard Chartered, such as solar projects in India, microfinance in Nepal and the construction of water facilities in Angola. The Bank's Sustainable Finance Impact Report provides information on the impact of the sustainable finance assets which a Sustainable Account is referenced against. In addition, Standard Chartered's Green and Sustainable Product provides a framework to guide what qualifies as green and sustainable projects and the framework is aligned with the United Nations Sustainable Development Goals.
"Corporate treasury should be able to contribute to the organisation's sustainability goals without having to institute additional layers of process and oversight," explains David Rego, Global Head of Payments at Standard Chartered. "The key to sustainable cash management practices is to provide transparency, flexibility, and ease so that sustainable treasury practices become part of business as usual."
3. Steering suppliers towards more sustainable practices
Supply chain is another prime area where treasury can contribute to sustainability. Companies face USD 120 billion in costs from environmental risks in their supply chains by 2026.1 Environmental risks directly tie to increased operating costs such as the higher prices for raw materials and costs related to supply chain disruptions. In light of current pressure on energy costs and ongoing COVID-19 pandemic measures, a green recovery must consider the supply chain. However, there are significant gaps in action versus intention. In a survey of 900 global companies, 90 per cent cited sustainability and resilience as strategic imperatives. Yet real-world performance lagged behind for two-thirds of these companies.2
Treasury can take significant steps to strengthen the ESG footprint of supply chains and banks can support these efforts. By linking supply chains to sustainable trade financing, treasurers can steer an organisation's suppliers towards sustainability practices. Transparency is essential to any sustainable finance offering. For example, Standard Chartered's solutions are underpinned by certification ranging from Fairtrade Bonsucro to USDA Organic and validated by Sustainalytics. The Bank has also built into its trade financing framework the Loan Market Association's Green and Sustainability-Linked Loan Principles.
Programmes that combine sustainable trade financing with digitalisation further the goal of sustainability through automation and the elimination of paper processes. For example, Standard Chartered has partnered with fintech Demica on a fully digitalised end-to-end supplier enrolment portal to automate the frontend of the supplier onboarding process. The combination of digitalisation and green financing brings an end-to-end approach to sustainability.
Towards tomorrow's treasury
Corporate treasurers are increasingly assuming the mantle of sustainability as their organisations look to adopt and implement ESG policies and practices. Treasurers are experienced in the use of levers – such as those involved in optimising working capital efficiency – to drive changes in organisational behavior. This makes treasury a logical leader in initiatives to shift organisational mindset and behaviour towards sustainable practices.
In helping to implement the sustainability agenda, treasury is in turn shaping its own transformation as a strategic organisational contributor. Treasury has a unique opportunity, and responsibility, to help to drive organisations towards positive social and environmental transformation. Increasingly, the tools are available to enable treasury in this objective.
Speak to us to find out how you can drive this change for your organisation.
1 Source: Environmental supply chain risks to cost companies $120 billion by 2026 – CDP
2 Source: Sustainable Trade Financing | Standard Chartered (sc.com), page 2.
We are here for your sustainable banking needs
Sustainability is important to you and to us. It's why we're bringing you sustainability-linked financing solutions.