The spread of COVID-19 worldwide has affected everyone, from small businesses to large corporations. Such difficult times, however, bring opportunities too. Historically, businesses have found creative ways to adapt, and even thrive, during times of crisis.
From big screen to small screen; challenge has provided opportunity. During the Great Depression, struggling cinemas in the US put on double-bills, offering customers two films for their usual 35 cents admission, keeping these businesses alive.
In more recent times, Netflix has transformed its DVD delivery business, which began more than 20 years ago, into one of the world's most successful digital companies. During the 2008 financial crisis, Netflix defied the economic slowdown and instead, gained over 3 million subscribers in a year with the introduction of unlimited streaming as a bonus for customers.
In April 2020, Netflix was more valuable than ExxonMobil; underlining that companies that are able to adapt in times of crisis can succeed.
Around the world, companies of all sizes are joining the fight against the COVID-19 pandemic, looking at new ways of operating during a crisis. Standard Chartered is committed to helping them with support schemes; both business and financial, setting aside USD1 billion to finance companies providing goods and services for the good of the community. This includes manufacturers and distributors in the pharmaceutical industry; healthcare providers, and other companies adapting products to provide coronavirus support. These companies are helping others while ensuring that their own business thrives.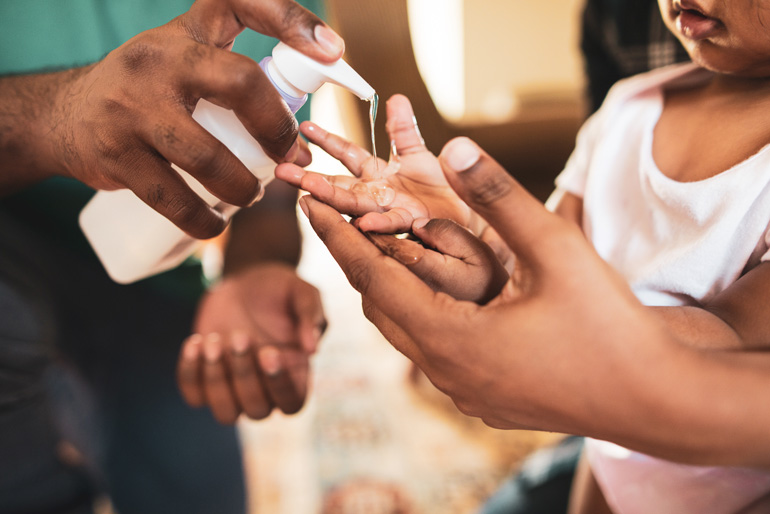 Working hand in hand
In India, Standard Chartered is helping the Indian Institute of Technology Kanpur (IIT Kanpur) and Nocca Robotics with financial support to help them develop a low-cost ventilator for patients suffering from COVID-19. With a population of more than 1.3 billion, India is estimated to have only 48,000 ventilators. The project could save thousands of lives, as patients suffering from coronavirus can experience serious respiratory problems.
This is Nocca Robotics' first venture into the medical industry; it specialises in robots that clean large-scale solar panels, but is now lending expertise to conceptualise a ventilator prototype powered by solar panels.
We're also supporting Hovid Berhad, a Malaysian pharmaceuticals manufacturer which was struggling to fulfil a large order of hand sanitiser and needed a cross-border guarantee from a bank licensed in another ASEAN country.
Our team in Malaysia worked with our ASEAN counterparts to fast-track the issuance; completing it in just four working days, enabling Hovid Berhad to manufacture the hand sanitiser — a vital commodity that was scarce when the pandemic first struck.
These companies are proof that there are ways to adapt, survive and even help the community at large.
Here are three tips to help business thrive in times of uncertainty.
Be agile and move fast
In fast-changing times, the key to success is adapting quickly. Businesses need to be agile and move fast, and have to be comfortable navigating ambiguity with limited information. When they have all the facts, they also need to be able to change course quickly if required.
But how can a business be agile? A McKinsey study highlighted two defining traits of agile companies: role clarity and operational discipline. Companies with these traits are able to adapt to rapid change and their employees are clear on the organisational structure and their individual roles.
Balance short- and long-term strategies
When you are busy dealing with immediate challenges, it can be easy to lose sight of the future. However, companies that are able to balance short-term with long-term strategies are more likely to emerge stronger. A Harvard Business Review analysis of corporate performance over the last three recessions, found that companies that cut costs the fastest and deepest were also the least likely to perform well after the economy recovered.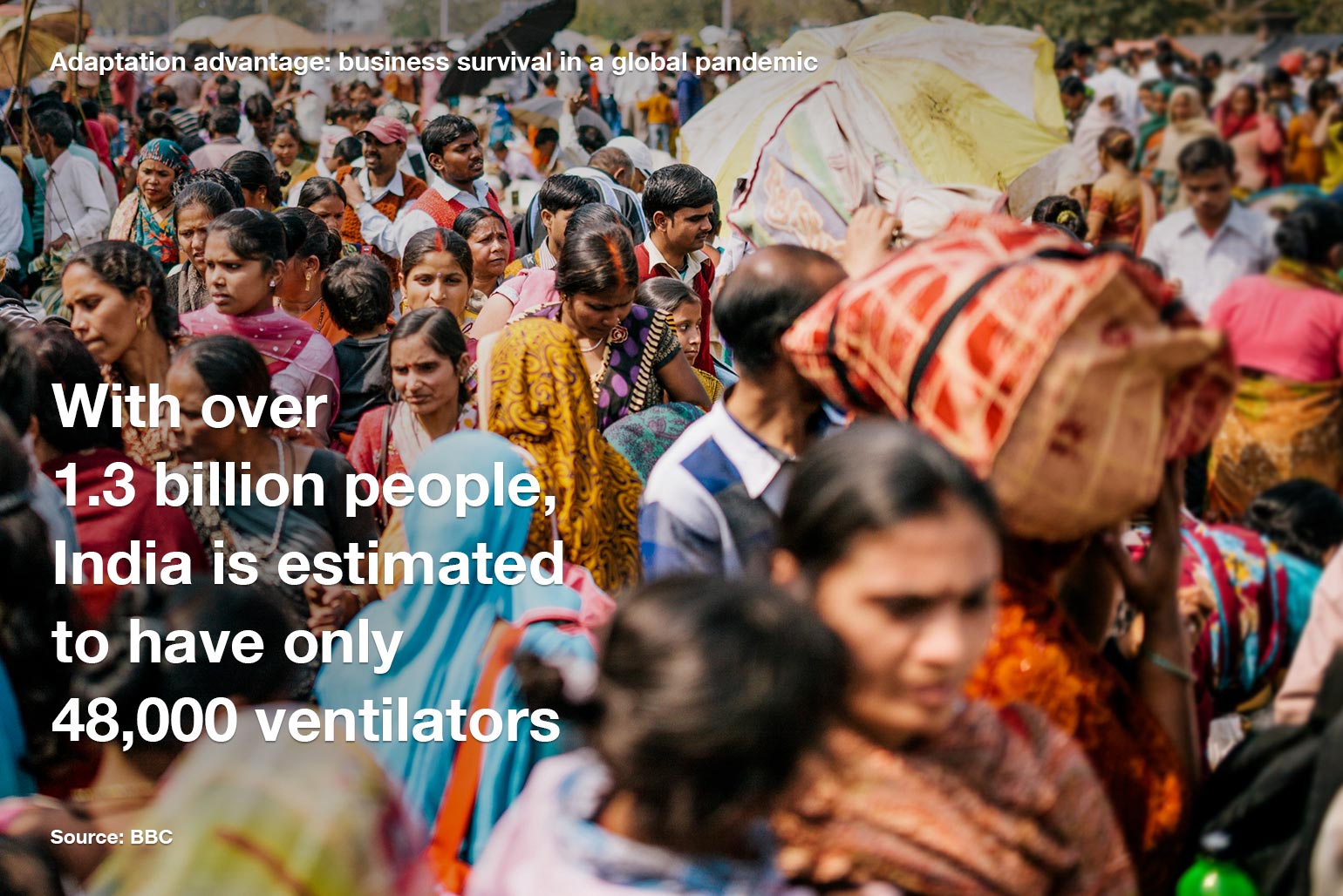 Focus on your purpose
It's no secret that purpose-driven companies tend to outperform their peers. In the book, Firms of Endearment: How World-Class Companies Profit from Passion and Purpose, the authors noted that purpose-driven companies with strong values performed better than the market average by 10 times over 15 years. Purpose makes good business sense, and leaders are increasingly aware of this. A Deloitte study reported that company leaders across 19 countries ranked societal impact as the key annual performance indicator, above others, including financial performance or customer satisfaction.
Now, more than ever, businesses need to be clear on their purpose. Purpose-driven companies with the ability to adapt to fight the pandemic will not only be able to help the community but also work towards business sustainability.
This rings true for us too. Neil Daswani, our Global Head of Corporate Partnerships and Business Banking, said, "It is in times like this that our corporate value of Better Together truly stands out. We have worked as one team across geographies and functions to do the right thing for our clients and other stakeholders."
Discover how we are helping customers, colleagues and communities during COVID-19.