As Sibos goes virtual this year, and the financial industry navigates a new normal, we remain committed to nurturing a diverse pool of future-ready leadership talent.
Meet Mona Tan, our nominee for the Sibos STAR (Sibos Talent Accelerator Route) scholarship this year. A trade product manager in Standard Chartered's corporate and institutional banking division, Mona has risen rapidly in her five years in the industry.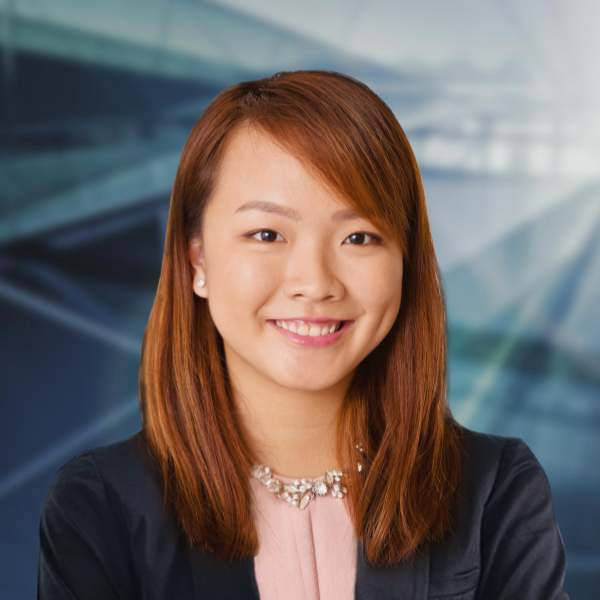 Mona Tan
In that time, she says, trade has evolved significantly, with technology having emerged as a key enabler. Key shifts include the growing number of platform services, digital enablers and disruptors emerging to challenge traditional transaction banks.
Yet complexities remain, and while much has been done to transform payments and trade, for example, "I'd challenge as to whether all of them have made the impact sought for – they focus on a specific element of the client process and not the end-to-end client journey."
"We're still seeing clients having to work across multiple networks and platforms to maximise connectivity within their own supply chains," Mona says. "While these are starting to converge, I think conversely it's also still very difficult to get consensus across the whole organisation as to how to adopt these solutions effectively while working within the risk appetites of various divisions."
Mona's STAR mentor is Shirish Wadivkar, Standard Chartered's Global Head of Correspondent Banking Products. He says identifying and nurturing young talent is crucial in keeping Standard Chartered relevant, resilient, and sustainable. It also helps to address gender and diversity gaps.  As a senior manager and a male mentor, Shirish views it as his role to help close those gaps by "finding, nurturing and growing this talent that we need so very much."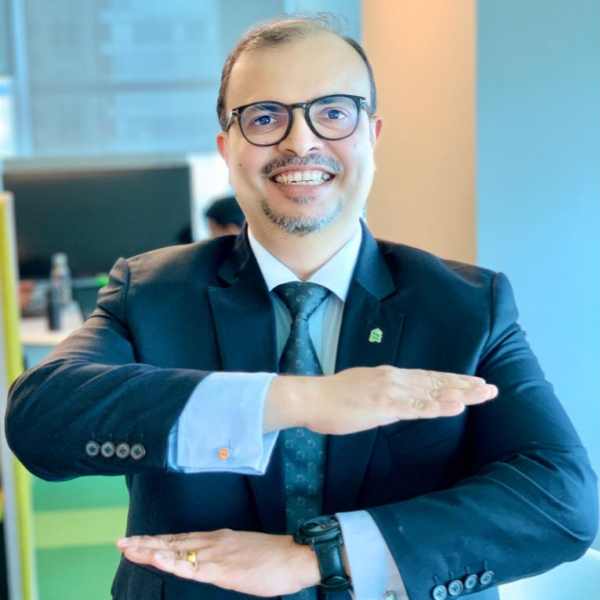 Shirish Wadivkar
Promoting diversity is not a matter of altruism, adds Shirish – who was struck by Mona's engagement and readiness to collaborate with others – but "an absolute necessity" for sustainability. Financial institutions are losing talent because the industry is "no longer attracting the best minds in the industry – they're going to new industries or creating their own businesses."
"And the generation coming into the workforce has a very different idea of what it expects from a bank, and that also means our ideas about what customers need should also change," he says. Should banks fail to evolve their thinking, particularly about female customers, he adds, "we will become irrelevant."
"The expectations of the world have shifted," Shirish says.
Promoting diversity consciously  
Sibos launched its STAR programme in 2019, to boost diversification in finance by providing women in junior and middle management the chance to grow their professional networks and expertise, and to progress in their careers.1 Standard Chartered Bank had taken part last year as well.
Ibiyemi Okuneye, Standard Chartered's Managing Director and Head of Trade Products and Transaction Banking for Nigeria and West Africa, attended Sibos as a 2019 STAR Mentee. Ibiyemi says the event offered unrivalled insights into innovations and advancements in financial technology, informed by visionary thinking.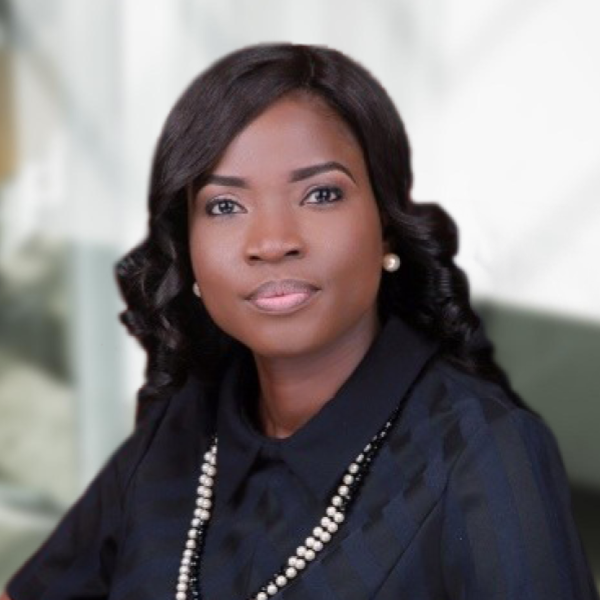 Ibiyemi Okuneye
"It was particularly interesting to see the players emphasise the common realisation that the future of work would require a new type of skillset, and that institutions need to ensure that upskilling their workforce is at the centre of their strategy," Ibiyemi says.
Ibiyemi says much has changed in the industry in the past two decades, with significant progress made in increasing the number of women in senior roles.
"That was not the case before," she says. "But to see more female leaders, institutions have to deliberately drive this agenda as part of our business strategy."
Mentoring in a digital world
This year has brought an additional challenge: how to mentor in the digital environment that the COVID-19 pandemic has imposed. Shirish says there are inevitable downsides in terms of the loss of the human connection, because "mentoring is very human – it's not transactional."
On the other hand, having to mentor remotely, like any challenge, brings opportunities via new collaborative technologies, so that "mentoring can become more structured – you can exchange and work on documents together, you can whiteboard in real-time, and because there is no travel, you can contribute more [time] to mentoring."
Mona agrees that, while the personal connection typically isn't as strong in a digital setting, it is offset by providing more chances to connect.
"For example, earlier this month I had the chance to attend another industry trade event which was held entirely virtually. That was much better I expected – how the content was delivered and how people were able to interact," she says. "In the end, it's up to the individual to reach out."
"Taking stock of your actions and giving people reasons to advocate for you also helps," says Mona, who acknowledges the strong support she has received from line managers past and present. "When it comes to improving diversity, which comes in different forms, it would be helpful for all to engage equally so that each person has an equal opportunity to contribute."
"In the pandemic, with conversations happening virtually, that's even more crucial."