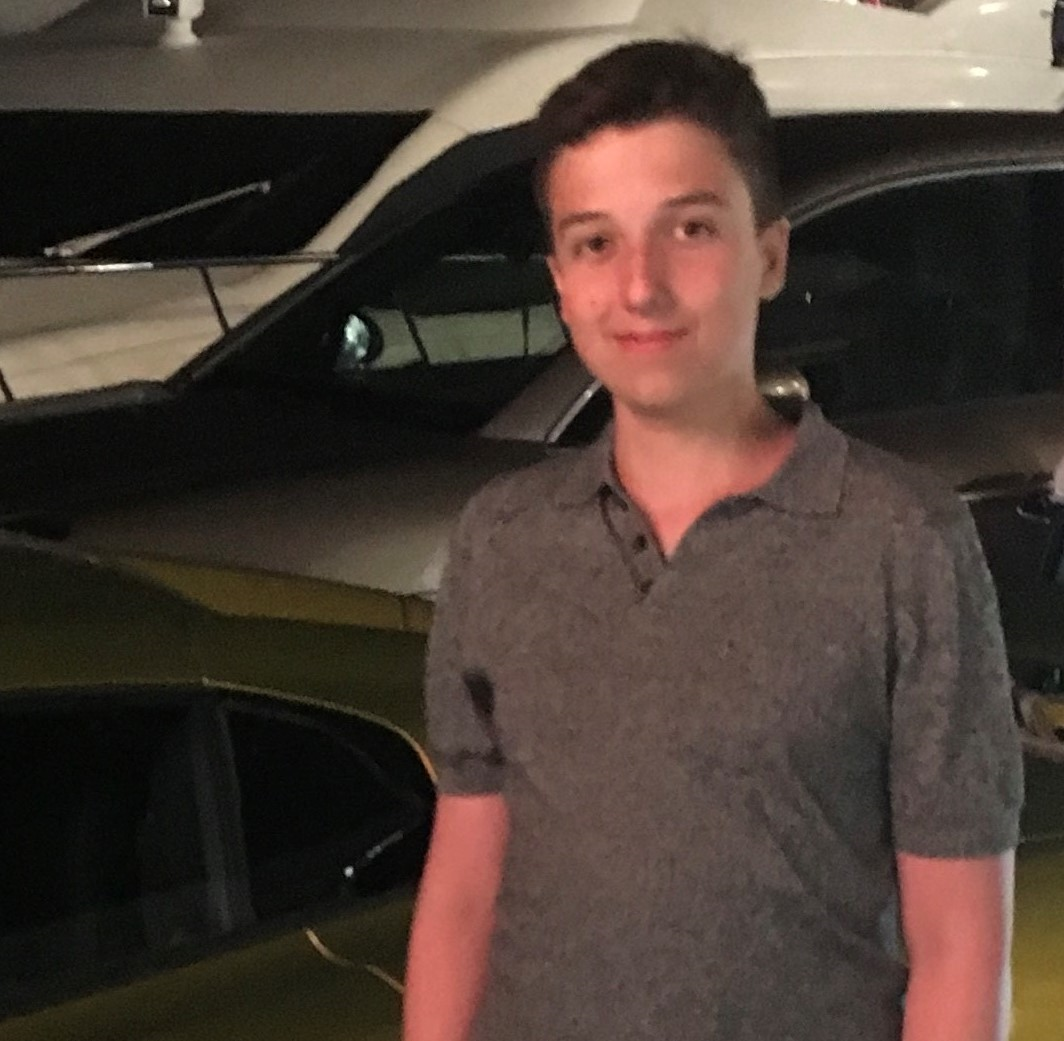 Before Standard Chartered, I lived a fairly average life, living in a nice area with good friends and a great family to support me. Most of my life has been spent in school, keeping my head down and staying focused on my work. I've always been studious, and one of the quiet ones, which resulted in me only making a handful of good friends during my educational years. I played in a junior football team for 8 years, which I loved, and my coach was a great mentor.
Getting my confidence 
My lack of self-confidence has been a bit of an annoying obstacle over the years, but the amazing support I've received from my teachers and parents kept me going, and I now find myself becoming increasingly confident since I started with the Bank in October, which is a surprising bonus.
Searching for career opportunities during the pandemic
When COVID-19 hit and the world went into lockdown, I entered full panic mode. I started applying for Apprenticeship roles in September 2019 and even managed to get a few interviews under my belt, but many places I've applied to were forced to cut the programme due to the pandemic.
For a while, I was forced to consider applying for universities, but thankfully Standard Chartered recognised the importance of forging ahead with this scheme despite the challenging circumstances it faced. The Standard Chartered apprenticeship was one of the last ones I applied for and I almost missed the deadline, after the online tests I thought I had completed were only practice ones and I nearly didn't even get past the first stage; fortunately I got through to the next process of the application.
What the interview process was like
Some may think a 2-hour virtual interview in front of 3 strangers, would be heavy going, but much to my surprise, I really enjoyed it! It was the longest interview out of all the others I did, but the most rewarding. I was astonished when I received the news that I had been successful, having picked up the phone expecting to hear bad news. Instead I was told they were very impressed with my interview and that they would be thrilled to take me on.
I got the job!
My time at Standard Chartered so far has been nothing short of exceptional, even given the circumstances we find ourselves in. I thought working from home was going to be challenging, but so far I have had a lot of freedom in the way I operate in my role, being able to choose which day's I study for the academic side of the programme, alongside the work tasks I am set. Working autonomously makes me feel trusted and allows me to tackle things in my own way, so it really feels like it's my apprenticeship, tailored for me and that I'm in the driving seat.
Dynamic learning
Regarding the academic side, I have a wealth of learning resources at my disposal provided by the bank, to help me achieve the best possible learning experience. I've gained a lot of work experience and learnt so much already in just 3 months from several areas within my current department, despite everything being virtual. This is all thanks to the great lengths taken on by my overseers, particularly my line manager, to ensure I receive as much exposure to the banks operating systems and routines as possible, to help me achieve my required competencies.
Working from home 
My parents were worried that my first few weeks and months working alone at home would be challenging and not as rewarding, but remarkably it's been a positive experience and the Bank are taking every possible step to make sure I'm taken care of both professionally and personally.
Making connections
I've been encouraged to connect with as many people as I can, whether it be via LinkedIn or through virtual coffee meetings within the department. This provides me with a great opportunity to interact with my colleagues on a more personal level, and it gives me a sense of belonging knowing that I am now part of this group. These opportunities have really helped me to eliminate my lingering shyness and I'm now much more comfortable stepping outside of my shell. For the first time I don't feel inferior, I feel included.
Being supported
The early careers programme department has been integral to my personal development and given me amazing support throughout, always on hand to explain certain standards and apprenticeship related information. I not only find this is extremely helpful given the newness of the programme but also very reassuring; it reminds me that Standard Chartered is a nurturing environment to work.
My dream job
So far not only have I got my dream apprenticeship job, saving the world with Cyber Security at Standard Chartered. I've also begun to find myself and my worth, working with like-minded people that are interested in what I have to say and how I can contribute.
Explore our Early Careers website