Dwight Williams, Client Service Lead, New York
I am a big believer in the importance of being in an inclusive and engaged environment, in both my personal and my professional life. Being engaged – whether its physical, mental, spiritual or emotional – is essential to our wellbeing and happiness.
My mom always told me that you are your actions, that the things you do make you who you are. That mindset has really defined the way I look at life, and how I interact with people. Being positive, doing positive things and being engaged helps me stay positive and engaged, inside and outside of work.
Getting involved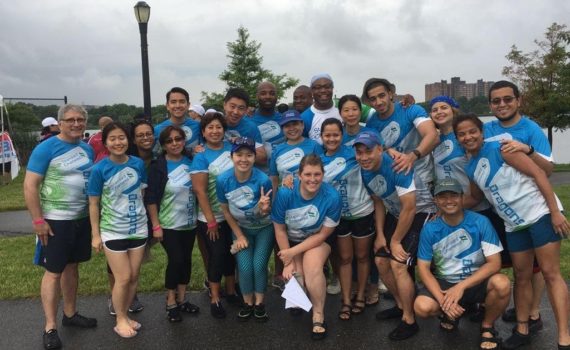 I've brought that mindset to my eight years at Standard Chartered, where I'm always keen to get involved in wellness and mentoring activities, and to encourage others to do the same. I am a member of the US Wellness Committee, which organises events for staff such as yoga, meditation and a wellness fair. In addition, for the past seven years I've been the organiser and captain of the Standard Chartered team that runs in the annual JP Morgan Corporate Challenge race, which is held in Central Park, New York City. I've also participated in the annual Standard Chartered charity bike ride each year over the same period, and organise many of our soccer tournaments. Our Hong Kong dragon boat racing team, which I'm the captain of, recently won $2,000 to donate to a charity of our choice. We donated those funds, through the Bank's Futuremakers programme, to the Fresh Air Fund, which sponsors other programmes that cater to under-served youth in the New York City community.
My mom always told me that you are your actions, that the things you do make you who you are
My other great passion is mentoring. I've been fortunate enough to have a mentor who has helped me, and continues to help me, navigate through the maze we call life. We all need some guidance now and again, and I want to pass on that guidance to others.
For the past 10 years I've had the opportunity to serve as a mentor with the Fresh Air Fund College Connection programme. I grew up in an area where going to college wasn't really expected, or even an option, for most. High-schools that cater to low-income students rarely have the resources to truly help students through the complex US college application process. This programme provides the specialist help and resources students need to successfully navigate the process, so motivated students can apply to top-tier universities. But it doesn't just help them apply; the programme gives them the additional support and guidance to make sure the students graduate.
Changing lives through mentoring
I have had the opportunity to witness three groups of my high-school mentees (15 students) graduate from college. There is no greater joy than watching the transformation the kids go through, from the uncertainty they have when starting high-school, to the joy and gratitude they feel when they get their acceptance letters to college.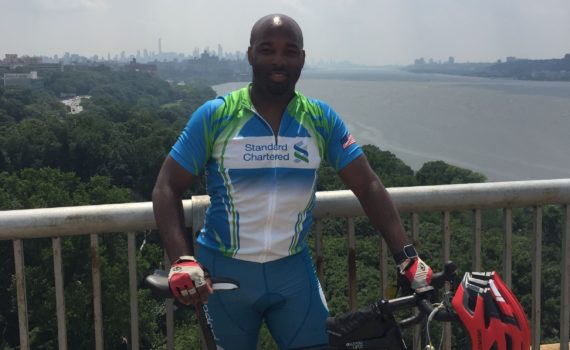 I had one student who initially didn't believe he had what it takes to go away to college, as he had some special needs. Unaware of the opportunities that were available to him, he thought his only option was to attend one of the local community colleges. For three years we worked with him, improving his grades and researching dozens of colleges that provided resources that catered to his needs. Eventually, he was accepted to attend a top-tier college liberal arts college, where he graduated with honours. He later went on to graduate from dental school and is now a certified dentist in California. He comes back regularly and shares his story with students enrolled in the programme. A true inspiration!
I really feel that the culture at Standard Chartered allows me to bring my whole self to work. I've always been encouraged and supported by my manager and colleagues in the wellness and mentoring activities I'm so passionate about. It's great to work at a company that invites, supports and assists me in doing what I love. If there's anybody out there thinking about getting in wellness or mentoring activities, I would absolutely encourage them to do it. It's so rewarding, and keeps you youthful and energised!