Futuremakers by Standard Chartered has helped start-up founder Tüba move closer to her goal of bringing Turkish design to the world.
Tüba set up her first company, Store Bishop (selling clothing, home decorations, and handmade products), after working in the advertising sector for eight years following graduation with a Media and Communications Systems degree from Istanbul Commerce University. The store is still the only concept store in Izmir, her hometown in Anatolia. Store Bishop continues to grow, with two stores and online sales channels. During the pandemic, Tüba launched her second start-up, Heartish, in Izmir.
Building community resilience through Heartish
Heartish focuses on locally-manufactured fabric materials requiring minimal electricity and water and produces them without chemicals. Women weavers manufacture the fabrics and send them to designers before launching them in the market. Tüba re-established the existing workshops to make them all-female. She also made sure the women were insured and compensated fairly for their labour, which they weren't previously.
Tüba said: "The pandemic's negative impact meant many brands began to lose their workshops and designers. I aimed to contribute to women's employment and visibility and supply some solutions to the climate-related and financial problems triggered by COVID-19."
A friend introduced Tüba to the Futuremakers training and support programme run by the non-governmental organisations Habitat and Youth Business International and funded by the Standard Chartered Foundation. Tüba participated in the programme hoping to strengthen Heartish with the resilience it needed to recover from COVID-19's challenging conditions.
Tüba said: "Habitat was very helpful and supportive in digitalisation, marketing and networking. It was essential to know that I was not alone. I improved, learned and developed new ideas for the brand. Since joining the programme, my business has improved its digitalisation and marketing, especially via our social media channels."
Leading a greater social mission
While acknowledging that it takes determination, courage and resilience for anyone to become an entrepreneur, Tüba said women in Turkey also struggle to overcome sexism.
She said: "Women play an important role in textile production in Turkey. However, their names are not mentioned. I do not want to be their voice or face. I want them to be seen.
I paid the most attention to the fair-trade element when establishing Heartish. I knew I had to be successful for others, not as a woman but as a human being."
I did not take the sexist judgements I received personally from those who criticised my work. My path is an ethical, humane and climate journey. That's why I don't take anything said personally. I'm just trying to serve my purpose.
Driving a responsible textile industry
In 10 years, Tüba hopes Heartish will become a global brand that pays the utmost attention to equality and opportunity in textile production.
She added: "I would like to be cooperating with other brands that give importance to the climate crisis, enlarging Heartish's network and raising awareness with consumers."
So, what is Tüba's advice for others trying to get a business off the ground? She said: "Believe in your business in your heart. It would be best if you saw both opportunities and threats objectively. Listen to the universe and your internal voice."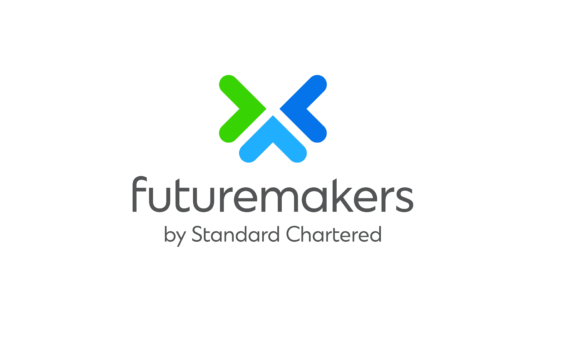 Futuremakers by Standard Chartered
Our global initiative to tackle inequality by promoting greater economic inclusion, supports young people from low-income communities to learn new skills and improve their chances of getting a job or starting their own business.
Since 2019, Futuremakers programmes have reached more than 671,000 young people across 41 markets.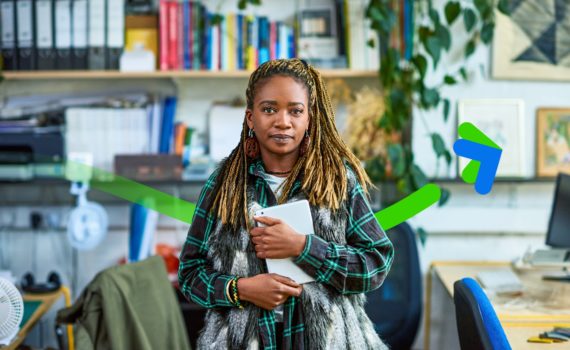 2022 Futuremakers Forum
The 2022 Futuremakers Forum will be held virtually on 6 - 7 July. The focus for the forum is 'Lifting participation through financial inclusion.'
This year, we aim to put young people in the driving seat – together we will determine the financial products and services young people want and need in order to unleash their full potential.
Register now for the event!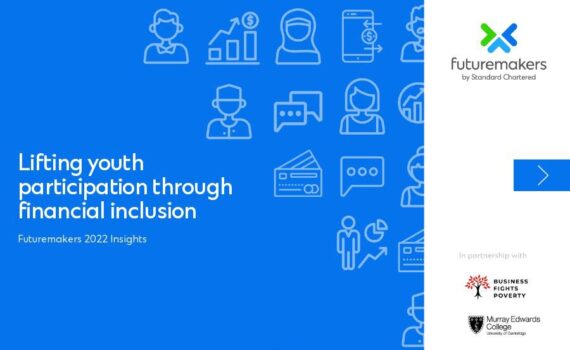 Futuremakers insights
Through thought leading research led by Business Fights Poverty in partnership with the University of Cambridge, we deepened our understanding of Futuremakers participants' experiences, gathered key stakeholder first-hand insights and built upon existing thought-leading analysis. The outputs provide the basis for the 2022 Futuremakers Forum and will help shape our future financial inclusion programmes.