Finding investment opportunities in Europe's commercial real estate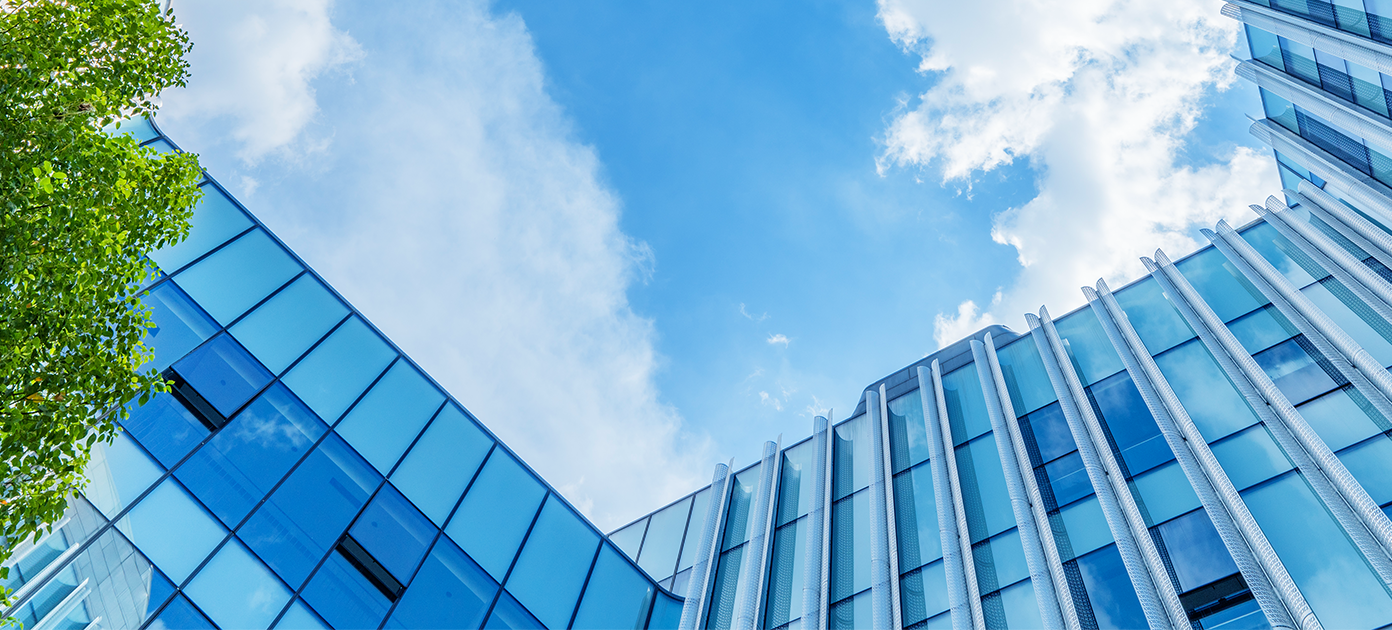 Find out why interest is growing in investing in new areas of commercial real estate in Europe.
Demand for office space in Europe is seeing some complex changes. New ways of working coupled with demand for greener buildings are influencing the views of occupiers and investors.
The focus on environmental, social and governance (ESG) criteria is sparking debate over the extent to which retrofitting existing structures is preferable to building sustainable structures from scratch, while remote and hybrid work patterns have stoked a debate over the future of the office. Furthermore, offices no longer dominate conversations on real estate investments in the way they did before the COVID-19 pandemic and its unprecedented impact on global supply chains, with assets such as life science labs and logistics warehouses coming to the fore.
Different storeys
One surprise on the upside from the pandemic was the way that many workers used technology to switch to remote working without any immediate loss of productivity. In the UK, almost half of employed adults worked remotely at the height of the pandemic, with high-earners disproportionately well-represented.1 This led some to declare the "death of the office,"2 imagining a future of work in splendid isolation.
In reality, what is happening is a hybridisation of work. Data shows UK commuter levels to be down more than 20 percent on pre-pandemic levels,3 even with restrictions now lifted, but it also shows that the UK's heavily service-based economy is somewhat of an outlier in this regard, with other European countries such as Germany only 7 percent lower than before the pandemic. Nevertheless, working patterns have changed, and this has implications for the office investment market.
Offices are having to improve their proposition. No longer can they be a space for desks; tenants – and therefore investors – expect workplaces to provide amenities that will entice hybrid workers back, such as the relaxation, exercise and dining facilities needed to foster the kind of personal rapport and interpersonal creativity that many business leaders view as impossible with an all-remote workforce.
When it comes to finance, the uncertainty over the future of the office, coupled with the economic impact of the pandemic and Russia's invasion of Ukraine, is prompting some lenders to be more selective in extending credit. Nevertheless, many investors are rebalancing their portfolios to include a larger proportion of real estate, with 2021 seeing record activity.4
"In terms of what we are seeing from investors, there's an increasing allocation into Europe from Asia," said Simon Derrick, Head of Financing Solutions, Europe, for Standard Chartered.
Asian investors in commercial real estate tend to look for trophy office assets in a prime location with long WAULTs (weighted-average unexpired lease terms), stable income, a good tenant and effective covenants. But what qualifies as a "trophy building" has changed. Asian investors are looking at the ecological and broader ESG profile of European sites as part of this calculus, in recognition of the sustainability needs of tenants and a shifting European regulatory context in which ESG is rising to the fore. Many Asia investors are also seeking index-linked leases, in order to protect themselves against the effects of surging inflation amid the pandemic and Russia's invasion of Ukraine. Tenants, on the other hand, are seeking more flexible leases as they adapt to the post-COVID workplace, leading to a tension between the sides.
Beyond the office
Another pandemic-era trend is that investment in non-office segments has boomed in popularity. Two in particular stand out, the first being residential. "We're seeing a lot of development projects on the build-to-rent side, with shared amenity and concierge services that can add additional value in that space," said Derrick. "Investors are looking at that as a very solid income stream, both on the debt and equity side."
The other one is industrial and logistics (I&L). The pandemic not only saw a surge in remote working, but in e-commerce and doorstep delivery. Building-out the warehouses and last-mile logistics necessary for this rapid growth presented a significant investment opportunity, assisted by the fact that unlike offices, investors felt less need to physically view the sites – during COVID-19-related lockdowns, they could simply look at the location of the I&L facility on a map and evaluate its connectivity to demand centres.
Aside from "beds and sheds" investment (that is, residential and I&L), hospitality and retail are making a comeback, segments that were badly affected by pandemic restrictions but are poised for a strong rebound in some markets. Lab space is another asset class proving popular, particularly if close to universities with a global reputation for bioscience. The pandemic shifted attention onto the importance of medical research, and lab work is also much less easily done from home than are office-based roles, reducing uncertainty over the future of the investment.
How to make a building green
There is one overarching theme that remains constant in Europe's real-estate investment space, regardless of asset class, and that is ESG. The European Union has established itself as the global leader in environmental, social and governance regulation. Lenders, investors and tenants are all now making ESG compliance a key requirement of real-estate deals, in order to future-proof against impending EU regulations such as the Corporate Sustainability Reporting Directive (CSRD).5
However, what actually constitutes a green building is not yet fully understood. Some envisage tearing down old structures and replacing them with new buildings built to be as energy-efficient as possible. Others note that this process is itself a major emitter of greenhouse gases, highlighting instead the concept of embodied carbon6 and the need to retrofit existing buildings to a better standard.
Despite such uncertainties, ESG conditionality is already a feature of credit markets for real estate. Banks continue to provide ready liquidity, and sustainability-linked loans are becoming popular.
"One example of that is Standard Chartered's recent work on a new development in the London borough of Wandsworth involving legal and general investment management where we were also the sustainability coordinator on structuring that loan," said Derrick. "We're seeing green loans for very high-spec, well-certified buildings, but then layering on top of those incentive targets for actually improving how the building is used… In other words, a hybrid of use-of-purpose and sustainability-linked facilities."
The operation and construction of buildings is an enormous source of greenhouse gas emissions.7 Greater clarity over what constitutes a sustainable building will assist investors, tenants and lenders in commercial real estate in meeting their ESG targets. It will also ensure that finance, wherever it is directed across the real-estate spectrum, can help to incentivise this transition to cleaner, greener buildings.
This article is based on themes discussed during a panel at Standard Chartered's recent Global Credit Conference: Riding the wave. View the recording.
1 https://www.ons.gov.uk/employmentandlabourmarket/peopleinwork/
employmentandemployeetypes/articles/ishybridworkingheretostay/2022-05-23
2 https://www.thetimes.co.uk/article/death-of-the-office-has-been-greatly-exaggerated-vlwszmptb
3 https://www.ft.com/content/81d6bc21-b010-4861-912c-db5ffa999c50
4 https://www.pwc.com/gx/en/industries/financial-services/asset-management/emerging-trends-real-estate/global-outlook-2022.html
5 https://ec.europa.eu/info/business-economy-euro/company-reporting-and-auditing/company-reporting/corporate-sustainability-reporting_en
6 https://www.ucl.ac.uk/engineering-exchange/sites/engineering-exchange/files/fact-sheet-embodied-carbon-social-housing.pdf
7 https://www.unep.org/news-and-stories/press-release/building-sector-emissions-hit-record-high-low-carbon-pandemic
Discover credit opportunities in the world's hardest-to-reach markets with us.

Turning expertise into actionable insights. Explore our views on what to watch out for.