Mollet's Story
Name: Mollet Sibanda, Senior Audit Manager, Group Internal Audit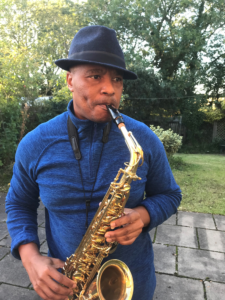 I was born and raised in a Zimbabwean township where I quickly learnt the philosophy of ubuntu (humanity) that 'I am because we are'. Like most children, playtime was my best time. I was educated at a local community primary school and a boarding mission high school. It was the mission school that made lasting impressions on my life – teaching me life's values and defining my world view along the way. I also made great friends there that I've kept to date.
Choosing my career was a struggle post A 'levels, but I yielded to parental influence and ended up an Accountant which has turned out well, but I would have loved being out in the fields. My working life started off at a mining house and little did I know the following few years would be a shuffle between the mines and the smelting plant. My last position there as Group Treasurer opened an avenue to join SCB. The rest is history. It's been 14 years since I joined the Bank in South Africa and now in London (Internal Audit) having arrived via a short stint in Frankfurt.
For me, change is the law of life, and the ability to navigate the transitions that come with it is a necessary skill. I would not be where I am, had I not dared to step into territories unknown. From mining to banking, from the dusty streets of Mkoba township, to the city of gold, Johannesburg, and Frankfurt and then London. Functionally, I transitioned from Financial Control to Business Finance and now Audit and my journey is still continuing. Watch this space…
"Change is the law of life, and the ability to navigate the transitions that come with it is a necessary skill"
When it comes to my proudest achievements, two things stand out here: filling my late dad's shoes in caring for his mum, now 93 years old and keeping my wife happy.
For me, black history month means being happy in my skin and acknowledge the greatness of God in diversity. In my world view, skin pigmentation is not an indicator of ability or inability for that matter. The wellbeing of our society cannot be defined by the myopic views of colour but our individual or cooperate contributions to our common goals.  On a bigger scale, I'm challenged to think big and make a difference in the community that raised me and taught me the values that I hold dear. This is kaizen for me.
Reflecting on what would bring me pride over the next few years, this would be to pave my way back to country living and creating a legacy for our children. Oh! And play that saxophone again.