Patrick harnesses new skills to 'dare the unknown'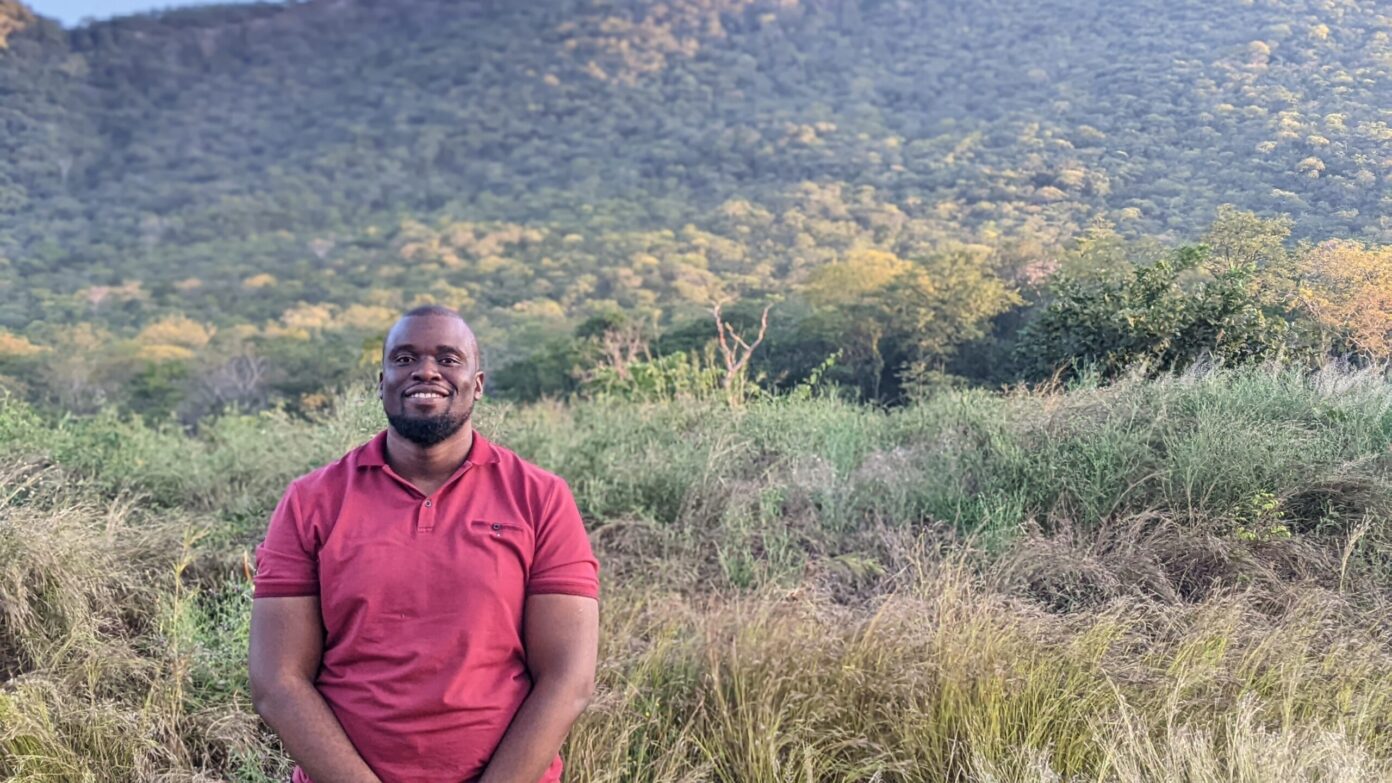 A Challenges Zambia Youth to Work employability programme has turned Patrick from a struggling freelance web designer and digital marketer into a confident young man with the skills he needs to become an entrepreneur.
Patrick joined the programme supported by Futuremakers by Standard Chartered as a Junior Associate (JA) in 2021. After two weeks of training by the Chartered Management Institute (CMI), he began his placement at the tech-based enterprise iSchool Zambia in Lusaka. The enterprise alleviates poverty through education.
Patrick said: "Through CMI, I learned how to make data-driven decisions, time management and planning, personal evaluations for personal or professional development, stakeholder management, project management and accounting principles."
Pre-placement training fortifies courage
The structured pre-placement and bi-weekly training helped Patrick to perform his duties well. In addition, Patrick's mentor was particularly helpful in giving him confidence, even though he worried he wouldn't realise his full potential during the placement.
Patrick said: "I had the most awesome mentor who went above and beyond. She'd make time to help me understand my assignments. So, we went to our enterprises boldly, knowing that even though we stumbled, we had people to help us through it. When you are taught that it is OK to fail, you have a certain confidence and courage to dare the unknown – that's what the Challenges team instilled in us."
A winning enterprise assignment

Patrick's enterprise assignment was to diagnose areas of weakness in compliance and organisational culture and make recommendations. Although iSchool Zambia had many systems in place, Patrick still made a positive impact, such as ensuring data-driven decisions became a practice.
He also benefited from the placement, relishing the invaluable opportunity to gain new skills and knowledge to succeed in an enterprise.
"I learned how to liaise and engage with stakeholders, improve my company's and my time management and project management skills," said Patrick.
During the programme's active citizenship programme, Patrick tried hard to reach out within circles and networks to organise a virtual engagement for high school graduates and women because pandemic restrictions had yet to be eased.
Patrick said: "It was a successful active citizenship, as we managed to deliver our training to the intended audience, and it was a great learning opportunity."
Network enhances entrepreneurial spirit
After the programme, Patrick found a job. He said: "My role is more about project management and stakeholder engagement, so the Youth to Work programme quite literally prepared me for the role. The programme is a great opportunity as it increases one's chance of employment. I would strongly recommend it to other young people."
He may be employed, but Patrick hasn't put aside his plans to pursue his entrepreneurial dream – supported by the strong network he gained from his experience.
Patrick explained: "I met many people from the enterprise and my fellow JAs. They say your network is your net worth, and mine got bigger. I have plans for doing my own business, and I know my newly found network will come in handy."
Futuremakers by Standard Chartered
Our global initiative to tackle inequality by promoting greater economic inclusion, supports young people from low-income communities to learn new skills and improve their chances of getting a job or starting their own business.
Since 2019, Futuremakers programmes have reached more than 671,000 young people across 41 markets.
2022 Futuremakers Forum
The Futuremakers Forum was successfully held virtually between 6 – 7 July 2022 with the focus of 'Lifting participation through financial inclusion'.
Download the insight papers to learn first-hand from our young Futuremakers participants about their big ambitions, the problems they are facing and some of the solutions that are needed to lift participation in an inclusive economy.
Access to finance
We are pleased to report a shared success with Unilever and IDEO.org through a USD 1.2 million donation from the Standard Chartered's COVID-19 economic recovery fund.
This collaboration has explored how credit products could improve the financial lives and increase access, adoption and use of digital finance solutions by low-income, small-scale retailers in Kenya and Pakistan.