Running a bank from home and cyber security during COVID-19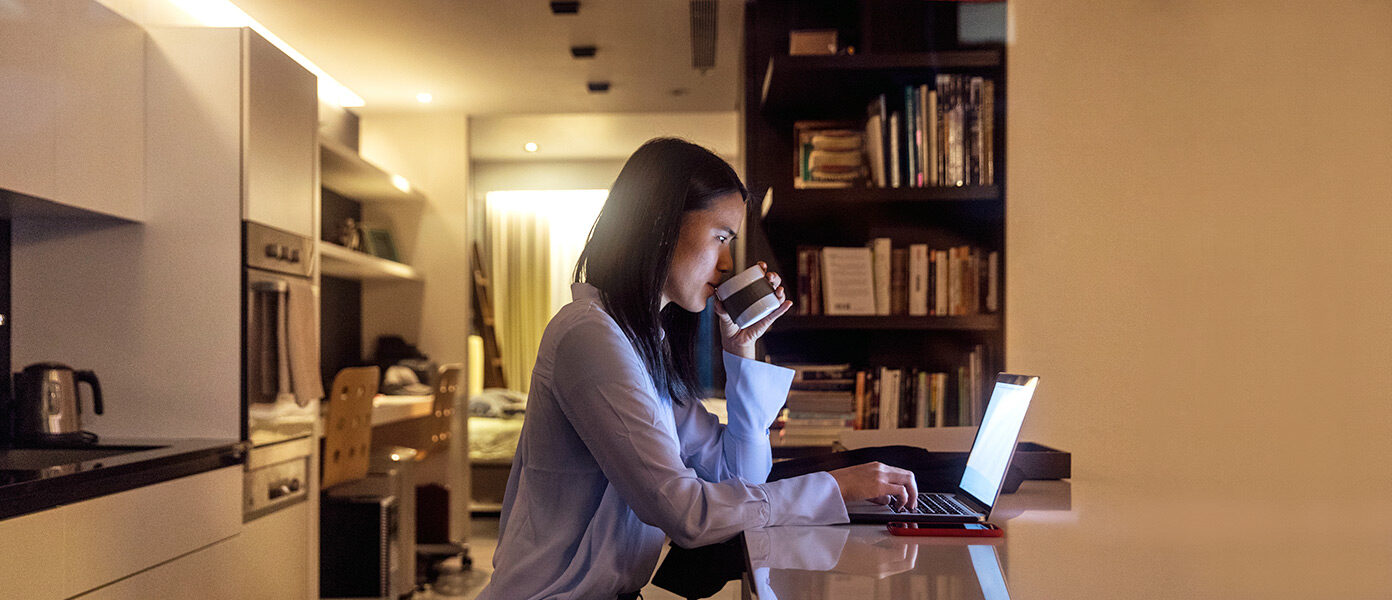 A year ago, no one would have believed that most businesses today would be run remotely from home. But we live in extraordinary times, and many organisations, including Standard Chartered, have adopted remote working on a never-before-seen scale.
Today, about 70 per cent of our 85,000 staff across the world are working from home. To enable that, we had to adapt our ways of working to respond to the changing needs of our clients, as well as re-design our products and services.
For many companies there are a few challenges when working from home, but to effectively run a bank from home is unprecedented. We knew that a robust Virtual Private Network would be critical, so we raised our VPN capacity by 600 per cent.
The way we work also had to change, as it was clear digitalisation efforts had to be accelerated to maintain — or even increase — efficiency. Our teams have been quick to roll out solutions and new arrangements, including processes that allow one-off approvals from clients. This enables us to be responsive and continue to do our best in supporting our clients, despite the global pandemic. Some departments even managed to complete the transition to remote working within 24 hours.
Such efforts have allowed us to not only continue helping our clients as usual, but even grow our existing accounts. The ease of the banking services we provide has led to one of our clients agreeing to new deposits representing an increase of GBP150 million (USD85 million) in April alone this year.
Cyber security: key to operating a bank from home
"As more of our lives shift online, our vulnerability in the cyber space also increases," says Yuval Illuz, Group CISO & COO, Trust, Data & Resilience at Standard Chartered.
"We now communicate and collaborate online more than ever and we are ensuring that these communication tools meet stringent security standards. Cyber security continues to play a significant and important role in our lives, especially as attackers are trying to take advantage on home and public networks in a bid to infect devices, be it company-issued or personal. The increased use of non-Bank approved collaboration tools and potential data breaches arising from remote working can put us at risk," he adds.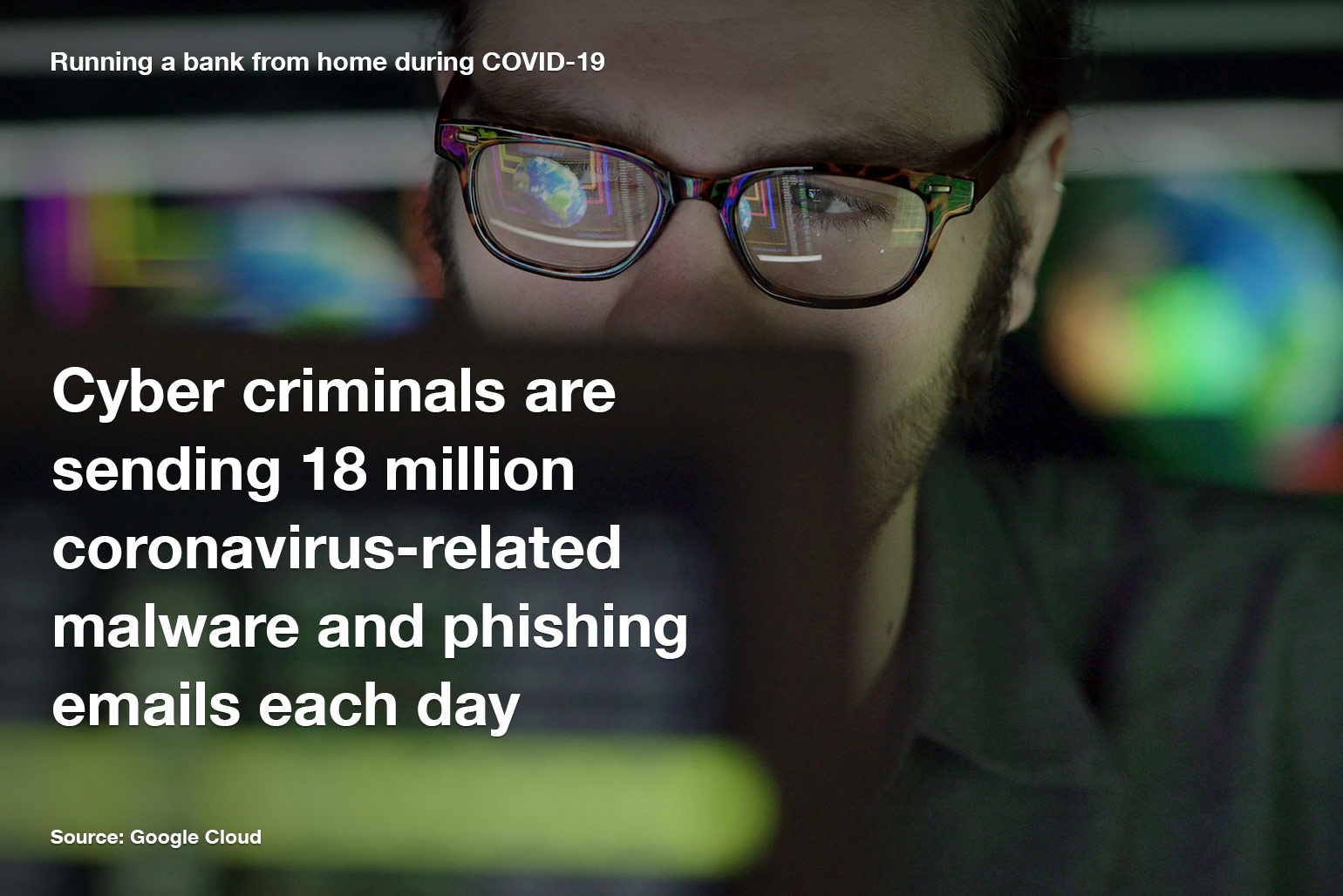 Scammers are also trying to capitalise on the COVID-19 situation to defraud others — Google blocks up to 18 million coronavirus-related hoax emails daily. Meanwhile, the FBI has warned organisations about the rise of business email compromise (BEC) scams, which typically involve attackers using social engineering tactics to trick unsuspecting individuals into making wire transfers.
Cybercriminals also use the COVID-19 pandemic to attack through themed phishing and malware emails. From January to April 2020, our Cyber Defence Centre noted cyber security incidents increased by 31.6 per cent with phishing incidents within the Bank accounting for 77.6 per cent, with 30 confirmed COVID-19 linked phishing emails.
At Standard Chartered, we enhanced our security monitoring and analysis dashboard to detect events that are COVID-19-themed and are trying to block them out before they reach our colleagues. Beyond that, our people are our first line of defence. We have ramped up cyber security awareness, training and communications to help colleagues stay vigilant, and to date have reached out to over 56,000 colleagues through our Information & Cyber Security (ICS) Awareness Champions and will continue to expand our reach to cover all our colleagues across the Bank.
Since different types of fraud bear their own unique hallmarks, our staff are trained to recognise and guard against red flags — and help our clients protect their businesses. As the situation continues to evolve, we are also sending out regular bulletins to ensure our staff are aware of the latest cyber and financial fraud threats we all face. In addition, we conduct virtual training and provide educational tools and resources to help gain a deeper understanding of cyber-related topics.
Unfortunately, these malicious cyber threats will keep growing as long as the global pandemic goes on. To keep pace with the changing face of cyber crime, we continue to leverage new technology and tools such as machine learning to enable better screening of suspicious activity.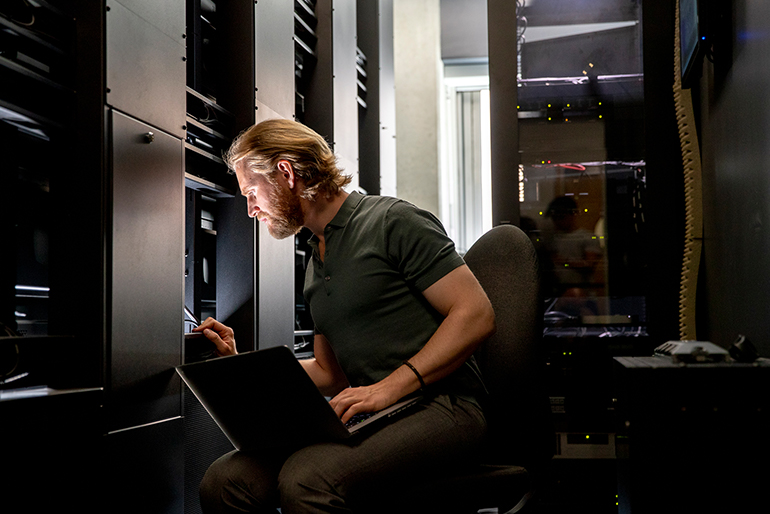 Keeping our customers safe
Putting clients first has always been top of mind for us, and that includes ensuring their safety during such uncertain times. We encourage our employees to play a proactive part  in keeping transactions secure and staying vigilant against fraudsters. That includes keeping an eye out for red flags like unusual requests to change business or payment processes.
To help protect our clients and customers from people that are exploiting the COVID-19 crisis, our global teams also actively collaborate, sharing operational and strategic intelligence about potential threats.
Of course, fighting cyber crime is not a task that any one organisation can take on alone. That's why we actively work with partners in the private and public sectors, including the Cyber Defence Alliance and National Cyber-Forensics and Training Alliance COVID-19 working groups to exchange intelligence and understand the latest coronavirus-related cyber threats.
Together, we can mitigate cyber threats and stop those that seek to profit at the expense of us all.
Discover more about how we are helping our clients and employees to thrive and survive amid COVID-19