Name: Tanya Wright, Implementation Manager
I was born and raised in the Bronx. I am a single mother to a beautiful six year old little princess name Joelle. My daughter was born at seven months and stayed in the hospital for two and a half months. She was also diagnosed with a mild case of cerebral palsy.
During that time, it was quite challenging but with the help of my parents, I was able to obtain the proper care for my daughter's condition. 
I joined the bank in 2012 as a Client Coverage Specialist. Over the years, I've worked as a Network Account Opening Specialist and now an Implementation Manager in the Transaction Banking Department.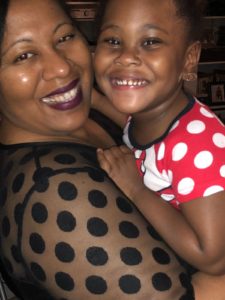 What does Black History Month mean for you?:
Black History Month is a time to commemorate the wonderful achievements of African Americans and recognizing how much they've contributed to our country.
Celebrating Black History Month has spread globally, that many companies are acknowledging this in the workplace.
Black History Month in the workplace is a time to highlight or shine a spotlight on black employees' success and embrace their culture.
Black History Month in the workplace is also a platform that allows African Americans to amplify their voices and stay alert to social injustices.
One of the challenges I have faced as a black professional was applying for jobs and felt like the expectations for me would be higher than another race with the same skillset.
Best advice you would give to someone:
The best advice I would give to someone is to take time to know yourself. Getting to know yourself allows you to have a better understanding about your goals and standards. As a result, it will allow you to live your life with purpose and meaning.