A three-step route to optimisation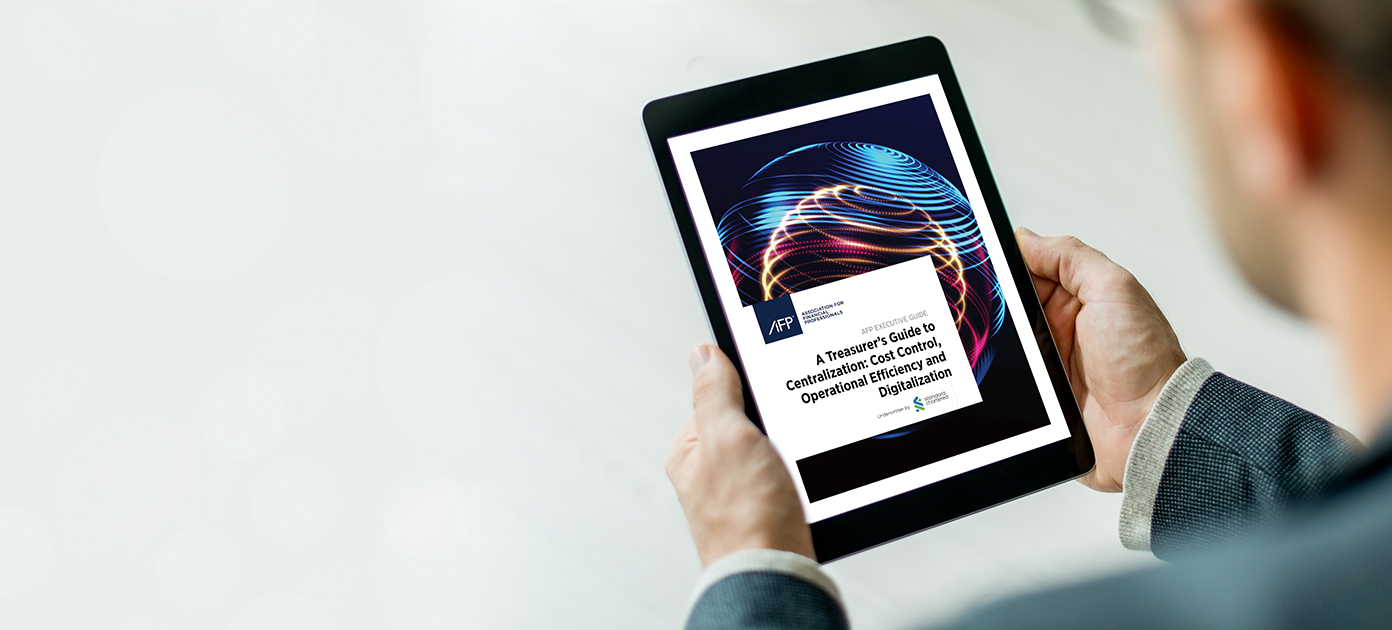 Companies are under constant pressure to operate as efficiently as possible, and the treasury department is no exception. Automation of mundane activities offers a clear way to improve efficiency.
The difficulty for most treasury practitioners is determining how best to automate the range of activities within the department. Treasurers are regularly faced with multiple options; it's often not a choice between different providers offering similar solutions to specific problems, but between significantly different products (or combinations of products) and structures aimed at achieving optimisation. Decisions are made more complex by the fact that the effects of technological development and regulatory change mean that what is optimal today will not necessarily be so tomorrow. At any one time, there will be multiple ways to improve operational efficiency. The challenge for treasury is to prioritise the problems that need solving in a way that does not make solving future problems more difficult. The following framework should help.
Read the full 2022 AFP Executive Guide: A Treasurer's Guide to Centralisation, underwritten by Standard Chartered
Tactical improvements
There are three different approaches treasury practitioners can use to identify ways to reduce and control operational costs:
Use insights on cash to review existing processes
Identify unnecessary costs
Ensure existing processes are being adopted correctly.
Consider ways to make existing processes even more efficient
2. Look at ways to revise processes to reduce operational risk, focusing in particular on:
A review of emergency procedures brought in to enable remote working
Cyber-risk — with the growth of cloud processing and digitisation, cyber-risk represents a much more significant threat.
3. Take advantage of new innovation for a particular activity, ideally to automate and reduce manual intervention
Strategic improvements
For wider enhancements, look to make strategic improvements to processes and structures that will optimise operational efficiency. There will be many different potential projects, so evaluating the alternatives is the key to success. Keep in mind the core objectives of any new project:
How will it improve visibility over cash and risk?
How will it improve liquidity management?
What will be the impact on the efficiency of the organisation's supply chain?
How will it support the business in achieving its strategic objectives?
Select the best project
With any potential strategic change, including potential digitisation within treasury, there are a number of key questions to consider.
What opportunities are there? Functionality has to be available and accessible to be adopted. This varies by country, according to the availability of technology and applicable regulations.
How can solutions be designed? Solutions using digital technology need to solve today's problem, while being adaptable enough to also manage future problems without placing huge demands on resources.
What is the expectation? Our workplace expectations are, to an extent, driven by the faster-paced innovations in our personal lives. Again, expectations vary by country.
What are the potential benefits of adoption, or costs of non-adoption? All projects have opportunity costs; digitisation is no different. What is the competition doing?
What will the project achieve, or how will it add value to the business as a whole? Any treasury project needs to deliver sufficient returns, given the competing demands on the budget and resources (including IT support) necessary to make the project a success.
The original article was first published on the Association for Financial Professionals. Copyright © 2022 Association for Financial Professionals, Inc. All rights reserved.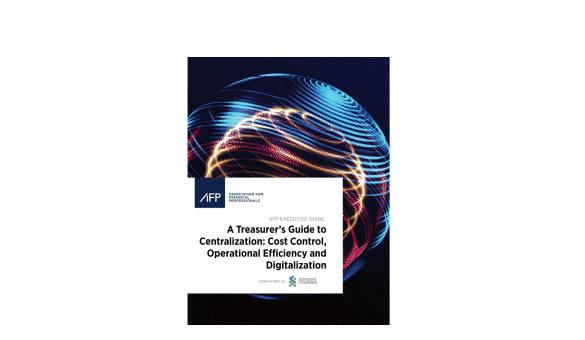 A Treasurer's Guide to Centralisation
Cost control, operational efficiency and digitalisation are both challenges and opportunities for today's treasurer. Learn how to navigate these with this how-to guide developed with the Association for Financial Professionals (AFP).