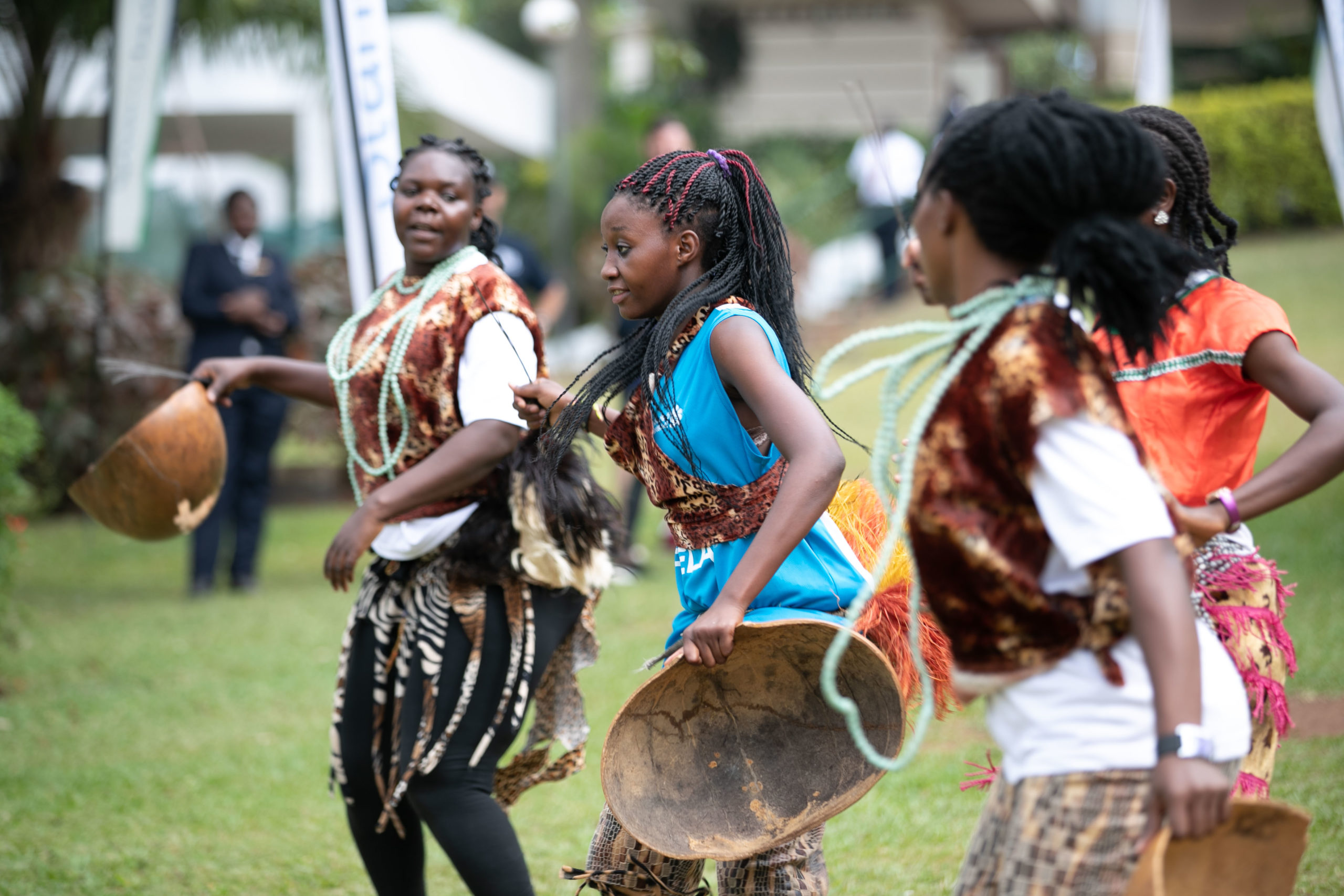 Annual Report 2019
We have made good progress in the year and we are on track to deliver our objectives.
Bill's end-of-year review
Find out how we have delivered on our commitments
Watch the video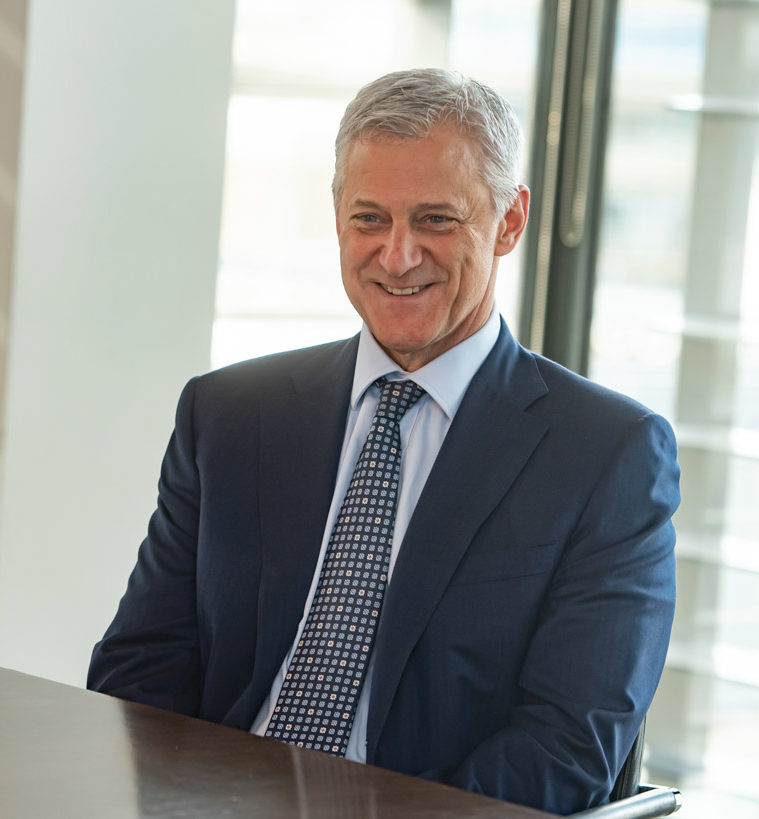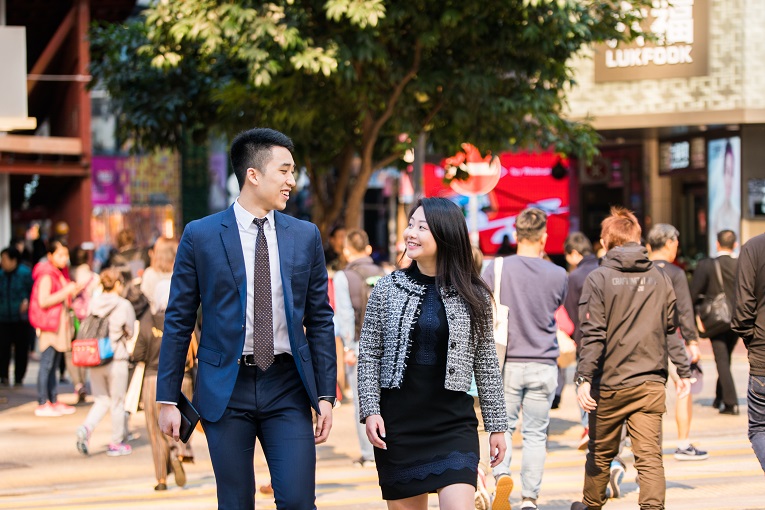 Sustainability
Find out how we create value for our stakeholders
Learn more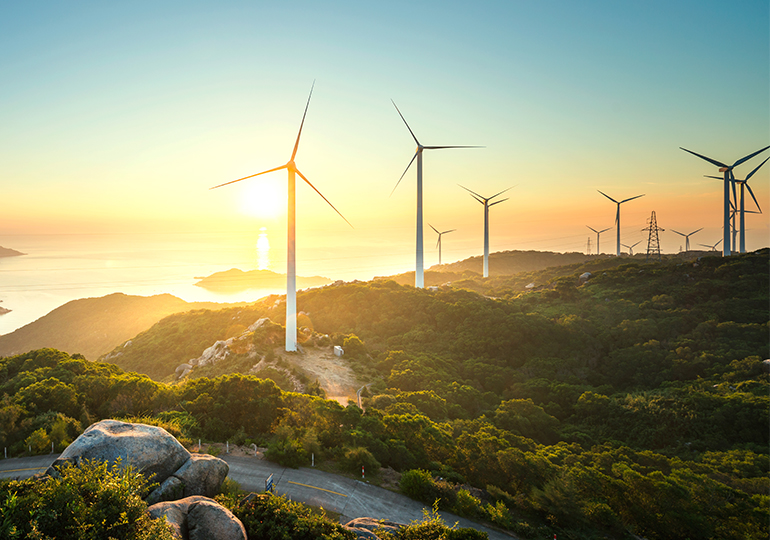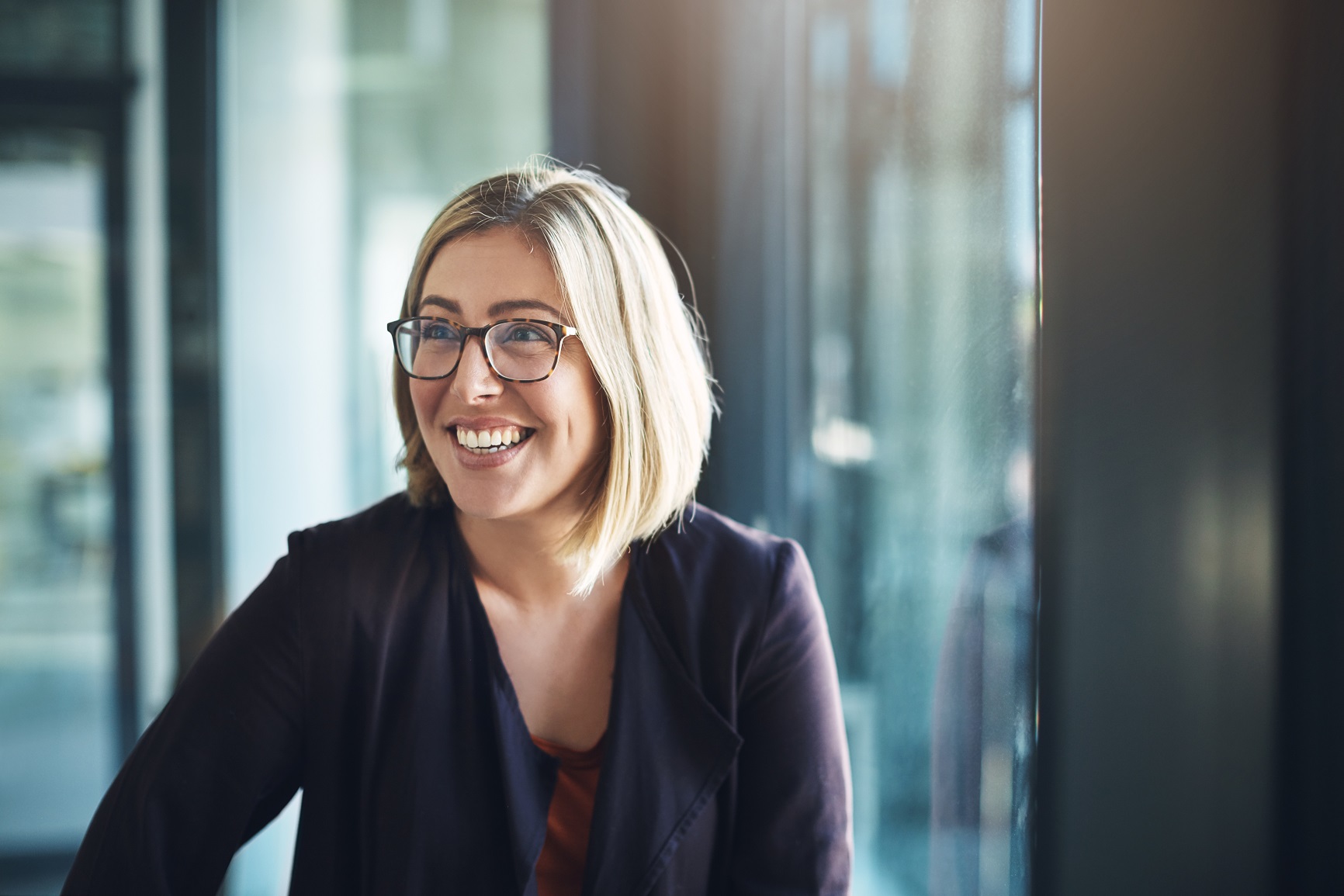 Diversity and inclusion: women in senior roles
Operating income (underlying, millions)
Return on tangible equity (underlying)
Profit before tax (underlying, millions)
Employer net promoter score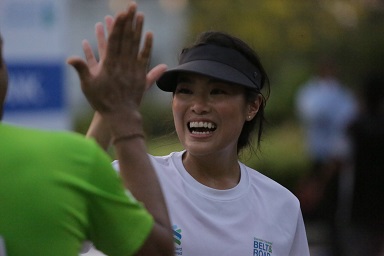 Expand
Collapse
Group Chairman's statement
 José Viñals | Group Chairman
Expand
Driving more profitable and sustainable growth
I have been clear since I joined the Group that to increase our returns over the medium term, we need to grow income in a strong, safe and sustainable manner, while maintaining both cost and capital discipline. Together with my Board colleagues, I have also fully supported the Management Team's drive to improve our resilience to external shocks, while helping ensure excellent governance and the highest ethical standards.
The transformation that is underway is creating a more efficient and agile organisation with higher growth potential. As a result, despite the challenging global macroeconomic and geopolitical environment in 2019 we continued to make progress and delivered the Group's fourth consecutive year of improvement in our key performance measure: return on tangible equity.
We are on track to digitise our business and form strategic collaborations: we launched digital banking platforms in a further eight markets in Africa; received a coveted licence to launch a standalone virtual bank in Hong Kong; and boosted our corporate banking capabilities through a series of partnerships with Linklogis, IBM and SAP Ariba.
We are making big strides in sustainable banking by pioneering new products and delivering several world firsts, including blue bonds to help protect our oceans and deposits designed to finance sustainable development. Not only are we offering investors access to dynamic markets, but giving them an opportunity to put their money to work addressing some of the world's biggest long-term threats including climate change, health, financial inclusion and education.
We are living our Here for good promise and continue to stand behind the communities we operate in, not just giving back but also in building a better tomorrow for the next generations:
We rolled-out Futuremakers by Standard Chartered to tackle inequality and promote economic inclusion in our communities. We contributed $9 million through fundraising and Group donations in this first year, which sets us on our way towards achieving our $50 million target by 2023
Our innovative Belt & Road Relay, through 44 markets across our unique network, was a great success. Some of the girls involved in Goal, our girls' empowerment programme, joined the runs taking place in our Africa & Middle East region, and the relay leg in Saudi Arabia was the first ever mixed gender race in the country – an historic event that reflects our support for gender balance around the globe
Improving our potential
The Group's longer-term growth potential has continued to improve. After having secured our foundations, we have resolved legacy conduct and control issues, allowing full focus on executing the strategic priorities that we refreshed last year. We are starting to convert our potential into real, sustainable growth, which our positive results across all segments and regions demonstrate.
We of course still have much to do. As an organisation we have become more open to change but need to press on; and our productivity and cost of funds could be improved further. But the refreshed priorities include clear plans which are addressing these issues.
More resilient
There were several reminders in 2019 as well as in the first weeks of this year of the importance of the progress we have made improving our resilience to external shocks. Just to name the most significant ones: the ups and downs in the US-China trade negotiations, the social unrest in Hong Kong and the recent novel coronavirus (Covid-19) outbreak.
Geopolitics and societal change – often interlinked – have become more uncertain than ever, often conducted via social media. This means that instability and rapid change are becoming the new normal. We must constantly assess and adapt to significant change – a skill I see as being core to the Group's DNA. We have a long track record in serving the areas of the globe that have undergone the most radical changes over the past 100 years.
I am very proud of how our team in Hong Kong dealt with the social unrest there last year; and am equally proud of how colleagues in that region and globally are pulling together currently to respond to the impact of the coronavirus outbreak.
Our risk management framework that includes non-financial risks has been fundamentally overhauled in recent years, and we have built strong capital and liquidity positions. This means we can face an uncertain future confidently, while we continue to expand our capabilities to keep pace with evolving threats such as cyber and financial crime.
It is easy to dwell on the negatives, but it is important not to forget the incredible opportunities that exist in our footprint. For example, while the US-China trade dispute rumbles on, many of our clients have learned to live with – and in some cases benefit from – the uncertainty. We have seen supply chains move and adapt to the new realities, often to our benefit as China trades and invests more within Asia, Africa and the Middle East.
Our markets have plenty of growth potential, reflecting rapid industrialisation and relatively young and hard-working populations. Against this backdrop, our strength and the opportunity will come from continuing to focus on what we can control, and what we do best.
Enhanced governance and culture
I commissioned an externally facilitated Board effectiveness review in the middle of the year, which concluded that overall we continue to demonstrate good governance and our Board is operating effectively.
Of course, there are always areas for improvement, and these are detailed in the Directors' report section of the Annual Report.
I continue to visit many markets across our network, and it is clear to me that we have some of the most dedicated, diverse, inspiring and creative individuals in the industry who uphold our valued behaviours and endeavour to deliver the very best for our clients and the Group.
Dividend and share buy-backs
As Andy will explain later in this report, our results in 2019 show good progress on the medium-term financial objectives that he and Bill laid out at the start of the year. The Board has accordingly declared a final ordinary dividend of 20 cents per share, which would result in a full-year dividend for 2019 of $863 million or 27 cents per share, a 29 per cent improvement on 2018. This return to shareholders is in addition to the $1 billion of surplus capital that we used to buy and cancel existing ordinary shares last year. And with our common equity tier 1 capital ratio back near the top end of our 13-14 per cent target range, we are pleased to announce the decision to purchase a further $0.5 billion worth of ordinary shares starting shortly.
Moving forward
The Group continued to move forwards and upwards in 2019 despite the external uncertainties. The team has stayed on track to deliver a solid performance and through it all, has exhibited great focus, discipline and resilience.
There is still much to be done and while external conditions are likely to be more challenging in the near-term we remain excited by the opportunities that lie ahead. The Board will continue to oversee the task of striking the right balance between maximising opportunities on the one hand and maintaining appropriate risk controls on the other. I am convinced this will allow us to improve returns in a strong, safe and sustainable manner.
Expand
Collapse
Group Chief Executive's statement
Bill Winters | Group Chief Executive
Expand
Delivering on our commitments
This time last year, I said that Standard Chartered stood at an inflection point, poised for sustainable and higher-returning growth. Guided by the refreshed strategic priorities we set for ourselves in 2019, we are now delivering on that promise.
By maintaining discipline on the things within our control and keeping a sharp focus on the areas in which we are most differentiated, we grew underlying earnings per share 23 per cent and generated a further significant improvement in our return on tangible equity (RoTE). This is despite volatile geopolitics and lower interest rates.
We also passed several strategic milestones, demonstrating our ability to execute at pace. Highlights include obtaining one of the first virtual bank licences in Hong Kong, successful completion of the Group's first ever share buy-back – our next will start shortly – and agreeing to sell our stake in our Indonesian joint venture, Permata. We also resolved in April our previously disclosed investigations in the US and UK into historical sanctions and financial crime controls issues.
From turnaround to transformation
Every client segment and region grew income last year on a constant currency basis and each managed to do so at a faster rate than costs, but the numbers only tell part of the story. In parallel, we made tangible progress against each of our strategic priorities.
We are supporting trade and investment by delivering our global network to our corporate and institutional clients
We are growing our affluent client business, helping our individual clients prosper
We have stepped up our digitisation and innovation efforts, transforming how we serve our customers and – in the process – being recognised at the Global Finance Awards as the World's Best Consumer Digital Bank
We made encouraging progress and in aggregate grew operating profits in four large markets where we are focused on optimising returns
We have launched several initiatives to improve productivity that are delivering positive results. For example, our new legal entity structures in Hong Kong and Singapore are already allowing us to better deploy our strong capital and liquidity to generate income more efficiently
Culture and sustainability
Last year, we articulated an aspiration to drive an inclusive, innovative performance culture that emphasises sustainability and conduct.
We are making good progress improving the day-to-day experience of our customers, our colleagues and the communities in which we operate. And we have set out how we can lead the way on many globally important issues, leveraging the unique diversity of our people, products, and network.
Emerging markets will be the most affected by climate change and have the greatest opportunity to leapfrog to new low-carbon technology, but there has not been sufficient investment into this sector across emerging markets in Asia, Africa and the Middle East. We are part of the solution in bridging what the UN estimates to be a $2.5 trillion a year funding gap.
Our refreshed Sustainability Aspirations reinforce our commitment to the UN's Sustainable Development Goals (SDGs). We are taking bold and ambitious actions in a number of areas:
Having met our previous $4 billion target early, we increased our aspiration for funding and facilitating renewable energy to $35 billion from 2020 to the end of 2024
We will only support clients who actively transition their business to generate less than 10 per cent of their earnings from thermal coal by 2030, and will review our activities within other industries generating substantial CO2 emissions
We are targeting net zero emissions and to use only renewable energy sources by 2030
We have launched a number of innovative sustainable finance products linked to the SDGs
These themes speak directly to that for which Standard Chartered stands: we are Here for good.
Conclusion and outlook
We improved our RoTE by 130 basis points to 6.4 per cent in 2019. This is decent progress, especially considering an increasingly challenging external environment:
Interest rates continue to fall, putting pressure on our net interest income despite ongoing efforts to improve our cost of funding
The global economy is still driven disproportionately by markets in our footprint, but is growing at a slower pace than before
China and the US only recently passed the first phase of what is likely to be a drawn-out process to resolve their differences
Our largest market, Hong Kong, tipped into recession, driven by a combination of the extended US-China trade dispute, slower economic growth in China and local social unrest
And more recently, the outbreak of the novel coronavirus (Covid-19) comes with unpredictable human and economic consequences
These external challenges will mean that income growth in 2020 is likely to be lower than our anticipated 5-7 per cent medium-term range, and that it will take longer to achieve our 10 per cent RoTE target than we previously envisaged. I want to be clear,
though, that we continue to target RoTE above 10 per cent; this remains the minimum hurdle rate we use to run the business and is the least I expect from this franchise. However, it is important that we do not jeopardise our recently secured foundations.
Nor will we sacrifice achieving our medium-term objectives to satisfy shorter-term financial targets. We remain sensitive to external conditions generally and recognise that these could as easily recover as worsen. We are prepared for moves in either direction.
We will continue to invest in areas of our competitive strength in 2020 and will not compromise on the quality of the income we generate. If the external environment means our top-line grows more slowly then so will our costs, and if there are fewer opportunities to effectively deploy surplus capital to fuel incremental high-returning growth then we will have more to return to shareholders. We have improved our RoTE every year since 2015 and we are focused on doing so again this year through maintaining positive income-to-cost jaws and disciplined capital deployment.
We have taken significant steps to reshape our business and we are prepared to take further action if the dampening external factors turn out to be more structural or long-lasting. But I believe the factors that are likely to create economic headwinds in 2020 will turn out to be transitory. The synchronised global policy easing that started earlier in 2019 should stimulate growth but there is always a lag. And on top of this monetary support, China and India – by far the two biggest drivers of global growth – have fiscal levers to deploy to underpin growth.
As we continue to transform Standard Chartered this year, we will welcome challenge, adapt swiftly and be uncompromising in our pursuit of high performance. A perfect example of this in 2019 was how colleagues adapted to the disruption in Hong Kong to maintain their client focus in the second half of the year; truly exemplifying our valued behaviours. We are in the right markets, guided by the right strategy and united through our purpose to drive commerce and prosperity. I am confident that we have set ourselves up for lasting success.
Stakeholders and responsibilities

Creating long-term value for stakeholders

Constructive dialogue with stakeholders is central to delivering sustainable and responsible banking. Regular engagement builds trust with governments, regulators, investors and civil society, and enables us to understand and respond to the long-term challenges facing our markets. This is necessary if we are to deliver our purpose to drive commerce and prosperity in our markets.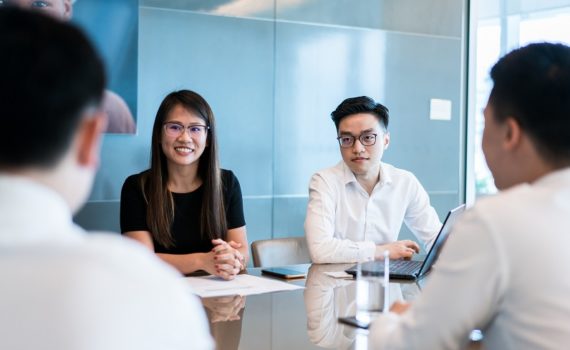 How we create value
We enable individuals to grow and protect their wealth. We help businesses to trade, transact, invest and expand. We also help a variety of financial institutions, including banks, public sector and development organisations, with their banking needs.
How we serve and engage
Clients are at the heart of everything we do as a bank. By building and fostering long-term relationships with our clients, we can serve them better, deepen our relationships, uphold our reputation and attract new customers to grow our business.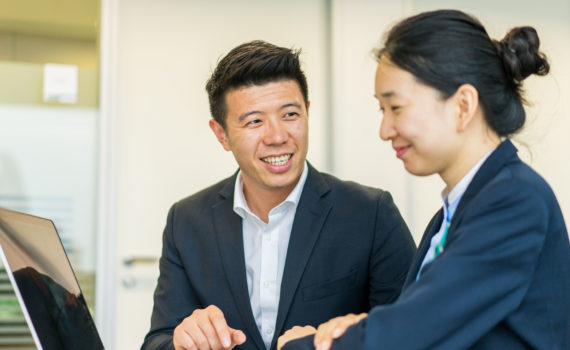 How we create value
We engage with relevant authorities to play our part in supporting the effective functioning of the financial system and the broader economy.
How we serve and engage
We actively engage with governments, regulators and policymakers at a global, regional and national level to share insights, and to support the development of best practice and the adoption of consistent approaches across our markets.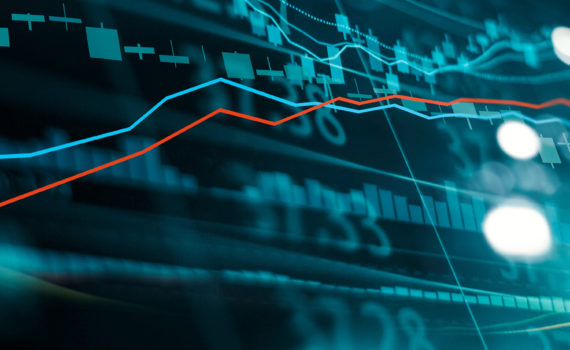 How we create value
We aim to deliver robust returns and long-term sustainable value for our investors
How we serve and engage
We rely on capital from debt and equity investors to execute our business model. Whether they have short- or long-term investment horizon, we provide all investors with information about all aspects of our financial and sustainability performance.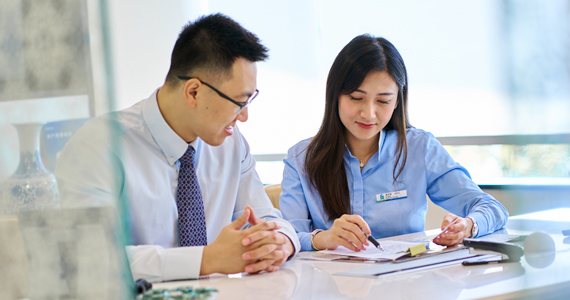 How we create value
We work with local and global suppliers to ensure they can provide the right goods and services for our business, efficiently and sustainably.
How we serve and engage
Engagement is guided by our Supplier Charter, which sets out what we expect of suppliers on issues such as ethics, anti-bribery and anti-corruption, human rights and environmental performance. Our suppliers must recommit to the charter annually, and regular engagement to monitor performance is built into our procurement practices and standards.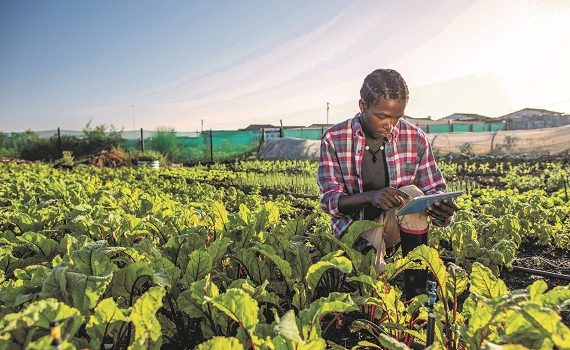 How we create value
We strive to operate as a sustainable and responsible company, collaborating with local partners to promote social and economic development.
How we serve and engage
We engage with a wide range of civil society and international and local non-governmental organisations (NGOs) from those focused on environmental and public policy issues to partners delivering our community programmes.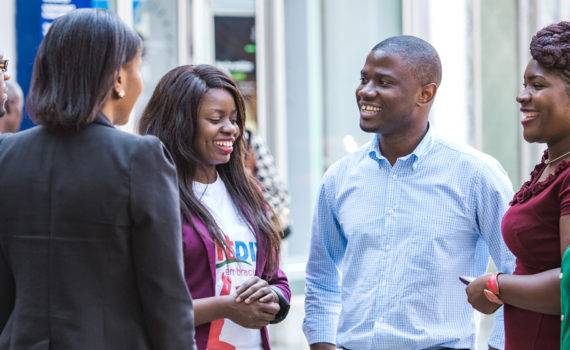 How we create value
We believe great employee experience drives great client experience. We want all our people to pursue their ambitions, deliver with purpose and have a rewarding career enabled by great people leaders.
How we serve and engage
By engaging employees and fostering a positive experience for them at Standard Chartered, we can better serve our clients and deliver our purpose to drive commerce and prosperity through our unique diversity. Building an inclusive culture enables us to harness our unique diversity to unlock innovation, make better decisions, deliver our business strategy, live our valued behaviours, and embody 'Here for good'.