POSITION STATEMENTS

How we manage environmental and social risk

We help people and companies succeed, sustainably and responsibly
Our Values in Action

Doing the right thing

We're committed to promoting economic and social development in the markets we serve, doing so sustainably and equitably in line with our purpose and three valued behaviours. Learn more about our Sustainability philosophy.

In everything we do, we're guided by our brand promise Here for good.

This means that as we help people and companies succeed, we do so sustainably and responsibly, constantly asking ourselves how we can have a more positive impact on the world around us.

So to fully embed our values into our core working practices across the whole bank, we've developed a suite of detailed policy frameworks and position statements. These commitments impact everything from how we procure suppliers to how we're helping to deliver the UN Sustainable Development Goals (SDGs) and beyond.
Our framework

Leading international standards

For over 20 years, our cross-sector framework has helped us apply international standards and best practices across all of our markets. 

We work closely with NGOs, investors and technical specialists to ensure our framework remains fit for purpose, and we review it every two years to ensure that it reflects current industry best practice. 

View our framework
Cross-sector requirements

Standards based on universal values

Whichever sector our clients work in, there is a minimum set of standards that we require them to meet in order to continue working with them. Read about each of our cross-sector criteria below.
We expect our clients to comply with all applicable local laws and regulations, as well as international conventions that their country has ratified.
We assess clients using the latest International Finance Corporation (IFC) Performance Standards as well as the Environmental, Health & Safety Guidelines which include issues around Biodiversity, Water and Cultural Heritage. 
We also expect clients to identify any potential environmental or social risks around a particular project, and show that they are managing these appropriately.  This includes complying with the Equator Principles – a risk management framework for assessing and managing environmental and social risk in project development.
UNESCO World Heritage Sites are globally recognised for their outstanding universal value, and we are committed to playing our part in protecting them.
We ensure we do not provide financial services to clients that have operations that adversely impact upon the Outstanding Universal Value of UNESCO World Heritage Sites or upon wetlands designated under the Ramsar Convention on Wetlands of International Importance
We assess the impact of our clients' operations on forests,  and ensure that they won't negatively impact High Conservation Value or High Carbon Stock forests, as well as peatland.
We are committed to respecting universal human rights. We assess our clients against the following international principles:
International Bill of Human Rights
International Labour Organisation (ILO) Declaration on Fundamental Principles and Rights at Work
International Labour Organisation (ILO) Conventions 138 (Minimum Age) and 182 (Worst Forms of Child Labour)
UN Guiding Principles on Business and Human Rights (the 'Ruggie Principles')
UN Convention on the Rights of the Child
UN Global Compact
Thun Group Guiding Principles: an interpretation for banks
We recognise that communities outside mainstream society may be especially vulnerable. If we believe that we are financing operations that may adversely impact indigenous peoples, we will:
appoint an independent social expert to determine the nature and scale of the potential impact
take key mitigation measures, guided by the principle of Free, Prior and Informed Consent (as detailed in IFC Performance Standard 7)
We are committed to engaging with all business clients to understand their role in transitioning to low-carbon energy, and how we can help. You can find more detail on this in our climate change position statement. 
More on our position on climate change and human rights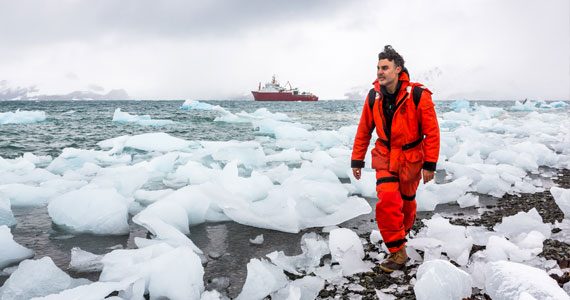 Climate change
We consider climate change as one of the greatest challenges facing the world today. See how we're upholding our climate change commitments.
Position statements

How we work with clients in sensitive sectors

To help us maintain our environmental and social standards, we use these position statements to assess whether to provide financial services to clients operating in sensitive business sectors.
Insights

Our latest news on building a better world
Archive

Past versions of documents we're required to keep
Want to read more good news?
Find out how we're helping to create a more sustainable future
Learn more