China's Pearl River Delta (PRD) region is getting ready for its biggest transformation ever.
The region, an industrial powerhouse in southern China boarding Hong Kong, is getting an upgrade with the impending announcement of the Greater Bay Area (GBA) plan – China's ambitious proposal to transform the PRD region into a technology powerhouse to rival the likes of the San Francisco and Tokyo Bay areas.
We saw evidence that manufacturers in the PRD region are optimistic about the GBA's prospects. In our annual survey of clients in the region, now in its ninth year, almost half said they see new business opportunities arising from the GBA in the next three to five years.
This comes despite concerns about renminbi volatility and a potential US-China trade war, which topped the list of manufacturers' concerns.

Rising costs are not not stopping innovation
Our survey indicates that industrial upgrading is already happening amid resilient growth, rising wage costs and labour shortages. Wage growth continues to rebound from a 2016 trough, matching the underlying improving economic cycle. They are expected to rise by an average of 7.7 per cent this year, up from 6.3 per cent in 2017 and a 5.9 per cent trough in 2016 (see chart below).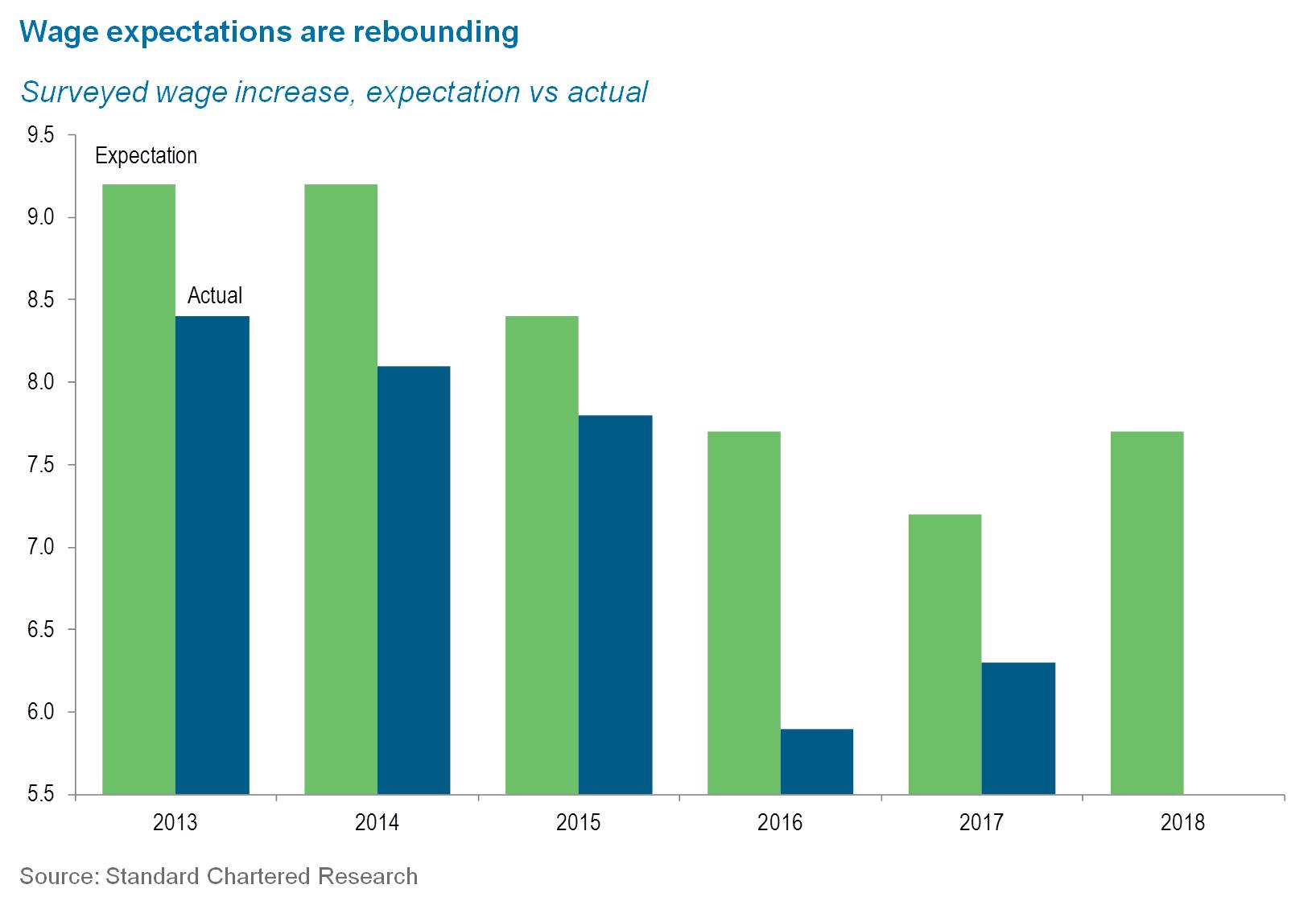 Almost half are investing in automation to counter labour shortages and rising wages
The labour shortages are a good sign, implying solid economic activity. In fact, it's driving investment.
Almost half of the respondents (46 per cent) are choosing to invest in automation as a primary response for countering labour shortages and rising local wages. Meanwhile, the percentage of manufacturers opting to move production to cheaper markets – such as Vietnam, Cambodia and Myanmar – fell to a five-year low of 10 per cent; it was 17 per cent in 2017.
This trend is interesting as it bodes well for China's plans to improve productivity and upgrade technology – something that looks to accelerate under the to-be-announced GBA plan. Encouragingly, seven in 10 (71 per cent) manufacturers plan to increase capital spending this year.
Transitioning into the Greater Bay Area
A key focus of the GBA's development is the integration of systems and the facilitation of cross-border flows of people, goods, capital and information. The challenge in the case of integrating Hong Kong with the rest of the PRD, therefore, is to make border controls less cumbersome, while preserving the 'one country, two systems' principle.
But this shouldn't detract from the PRD region's progression, especially the significant investment taking place in large-scale infrastructure projects, such as express rail and road links between Hong Kong and the mainland and the bridge between Zhuhai, Hong Kong and Macau, which will slash travel times in the region and improve labour mobility.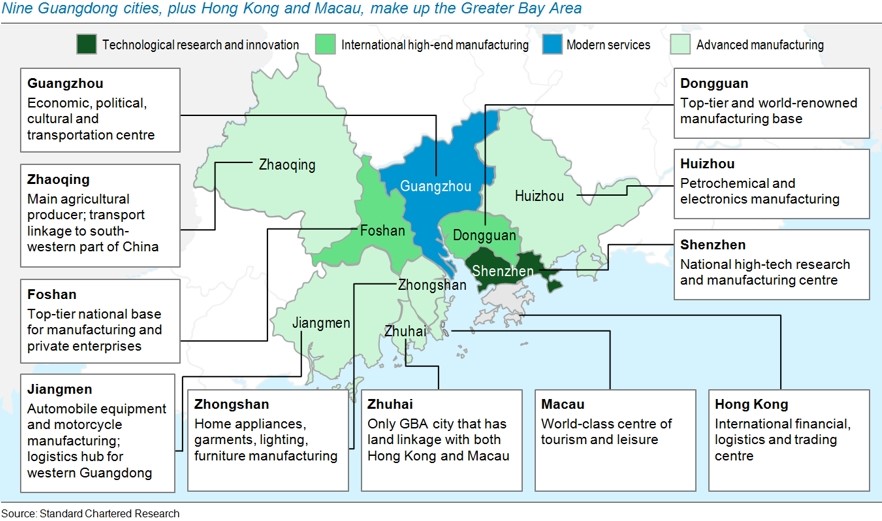 Our survey findings indicate that China's manufacturing powerhouse is on course to become a centre for innovation, technology and investment, and that the PRD's transition into the GBA will be far more than a name change. We believe the transition will allow the region to grow into a hotbed of innovation and a bridgehead for China's Belt and Road (also known as One Belt One Road) initiative.
What does this mean for China? It means the GBA is going to be one of the most exciting stories coming out of the country over the next decade.