Brian Buckley – 29 years of constant change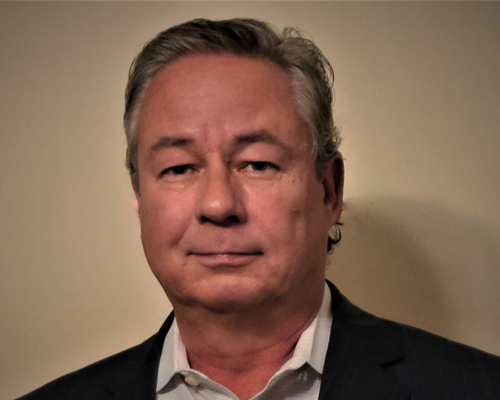 Brian is the Technology ICS Risk & Control Manager for the Americas. He talks about making lifelong friends in India, how everyone came together during the 9/11 response, and why he's spent almost 30 years at the Bank.
I joined the Bank's New York office in 1993. A friend of mine was working here at the time and referred me. I didn't know anything about the Bank at that point.
I started out in money transfer investigations. If any payments went awry, we'd try and find out what happened and get it back to the right party. I worked in that area until around 2010.
We were coming out of the global financial crisis, and the US regulator wanted banks to have an independent information security officer which was offered to me. It all sounded like a great opportunity to me, even though I knew nothing about information security at the time. But I like changes, and I enjoy learning, so I went for the role.
In hindsight, it's a great example of one of the Bank's values – "better together." I was starting the job with a blank page, but there was an incredible amount of support. I had colleagues around the world guiding me and helping me understand the topic and managers who would encourage me to go to conferences and take additional courses. I was picking things up as I went while also studying for my certification.
The 9/11 response
One of the critical moments of my career was the day of 9/11. I had just gotten off the train, and the first tower was on fire. I stayed back to try to see what was going on, but I was still quite nearby when the second plane hit. It was scary stuff. We had to walk through half of Manhattan, as most trains were not running, before getting a train at Grand Central Station.
At the time, my department manager happened to be at a conference in Arizona, so she was grounded. Her manager called me up that night and said: "I'm gonna need you in tomorrow to help lead the team and try to carry on." I had to take a few trains to get to our backup site in New Jersey. Business continuity at the time was nothing compared to what it is now. Back then, it was just an office with the Bank's old computers.
We were there for about 10 months before finding a new building in Manhattan, but the experience stuck with me until now. It was a crisis situation, and those kinds of moments change people. We were all grateful to be there and came together as a team. We kept things going, and we made it work. I feel proud to have been a part of that response.
29 years and counting
I think there are three things that stand out for me when I think about what's kept me at the Bank for so long. The people, the support, and the constant change.
Over the years, I've worked with lots of great people. In fact, I'm still friends with many of them whom I've met along the way. The people and the friendships made me want to be here.
Many years ago, I went to India to lead a money transfer training and became good friends with some colleague's there whom I worked closely with on the project. Even after they left the Bank, we stayed in touch. One of them has visited me in New York, and I've stopped by to see him in Bangalore and Frankfurt. We've been friends for over 20 years now, and that sums up the kind of people you get at Standard Chartered.
When anyone asks me what it's like to work here, I always talk about the people and the culture. The work is the work – you can do that anywhere – but the people here are special. Also, I've always had good managers, which is vital. It makes you want to come into work every day. No matter what role I've been in over the years, I've always had tremendous support from my managers.
Constant change
Even though I've been here 29 years, it doesn't feel like it. The Bank is constantly changing, which is refreshing. When I went from operations to information security, it was like getting a new job.
Right now, we're ramping up our digital innovation. The Bank is changing again, which always makes it feel like something new is on the horizon. Whenever anyone asks me about working here, I say: "I think you're going to like it here. Take it from someone who has been here a while."